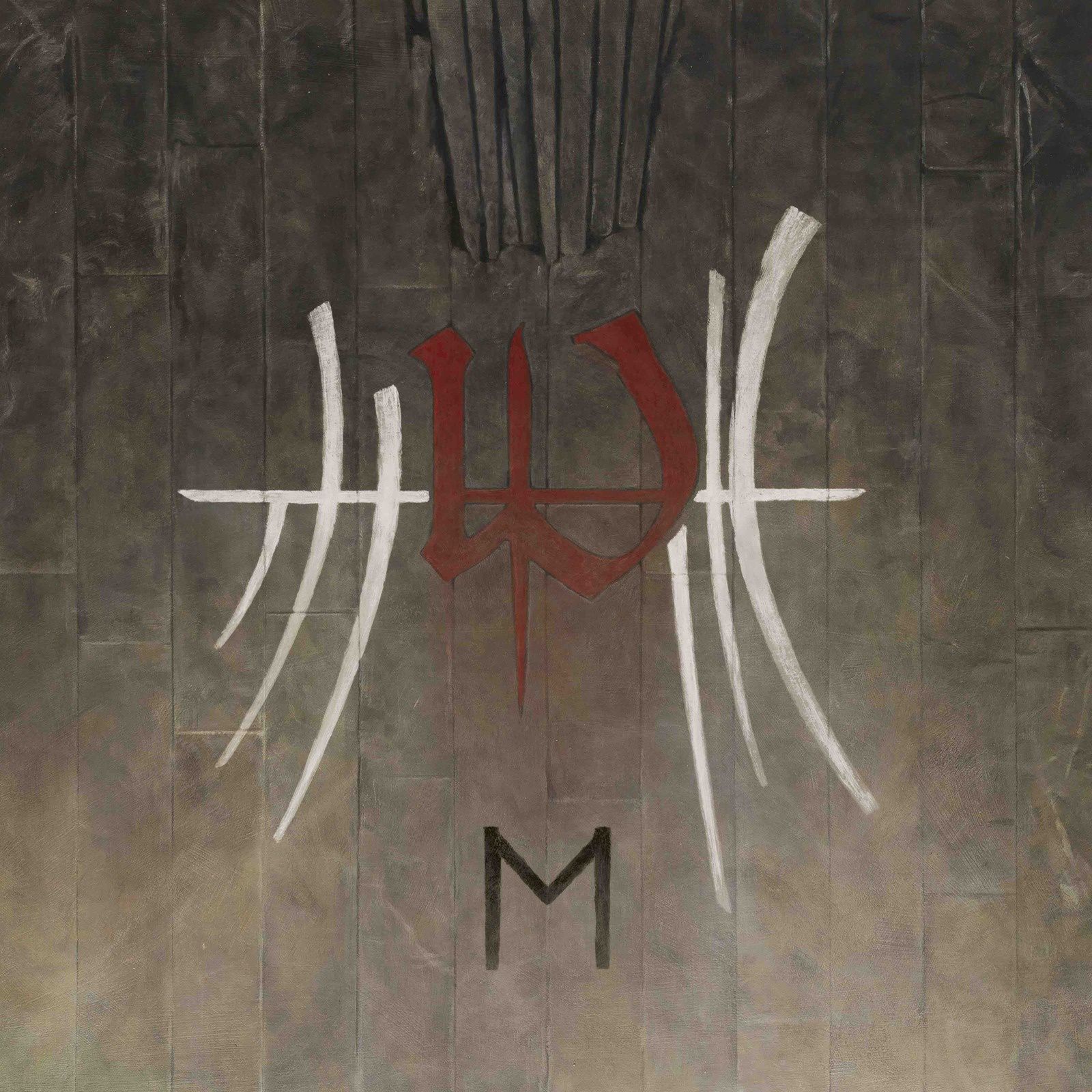 (9/10) The process of musical progression of Norwegian metal outfit Enslaved reminds me more and more of Opeth. What are Opeth's roots in Swedish death metal means a solid Bergen-based black metal foundation when it comes to Enslaved. Peu a peu both bands evolved their sound over time, becoming more technical and progressive. While Opeth reached a phase of playing demanding classic rock, it's the Norwegian quintet that still weaves in some oldschool references into their songs, combining those with technical finesse and intense emotions.
Simply called "E", it's the new album that opens a next door for the band. The latest releases of the group showed a shift towards a more layered sound, leading to the latest release "In Times" which functioned as a bridge between the band's roots and their contemporary music. It can be seen as the kind of closure of a chapter, which allows the discovery of a wider approach. If you, as being an oldschool Enslaved fan get scared now, I can tell you that there's no reason. The guys from Bergen are still harsh and brutal, thinking about the raging riffs and hoarse vocals in "Sacred Horse". But instead of solely pushing forward, Enslaved added some awesome twists, leading to a solemn section in the second half of the track. It's these kind of elements that make "E" to a challenging and exciting musical journey.
"E" comes with six songs, each of them a little epos in itself. Some atmospheric samples kick-off the title track. "Storm Son" is a cinematic masterpiece that not many bands would have dared to put in pole position. The track is a ten minutes opening chapter that is everything but not a quick deal. It shows how much is possible in the fields of extremer metal music.
The progressive structures continue with "The River's Mouth" in a faster fashion with an intensity that's also a part of "Axis of the World". Again it's black metal fragments interact with some rock elements. What becomes clear with with this track is a change in the band's line-up, giving the guys a wider spectrum of options. Keyboards became a more prominent spot on "E" with Håkon Vinje being the new kid in town. As stated in the label information, the guy has one idol: Jon Lord. That's not a bad approach and you can listen to his ambition in some songs, even unveiling a warm Hammond-sound once in a while.
This record includes compositions rather than quick shots, which is also reflected in the closer "Hiindsiight", being another ten minutes riff monster that switches between light and darkness. The start is slow and black before a harmonic section brings another vibe into spotlight. The tune feels like a constant fight between good and evil, including saxophone part half way, which gives the number a great but unexpected twist.
"E" showcases Bergen's finest as a band that constantly moves forward, working on their music and sound by never letting loose their background and roots. With "E" the guys added another cornerstone to their already rich music career. Enslaved paints beautiful and wistful pictures that unveil their melancholic Northern glance if you give the album the time and attention needed. ""E" is an anchor point in a fast moving world.
(9/10)
Tracklist:
Storm Son

The River's Mouth

Sacred Horse

Axis of the Worlds

Feathers of Eolh

Hiinsiight
Label: Nuclear Blast Records
Genre: Progressive Extreme Metal
Release Date EU: October 13th, 2017