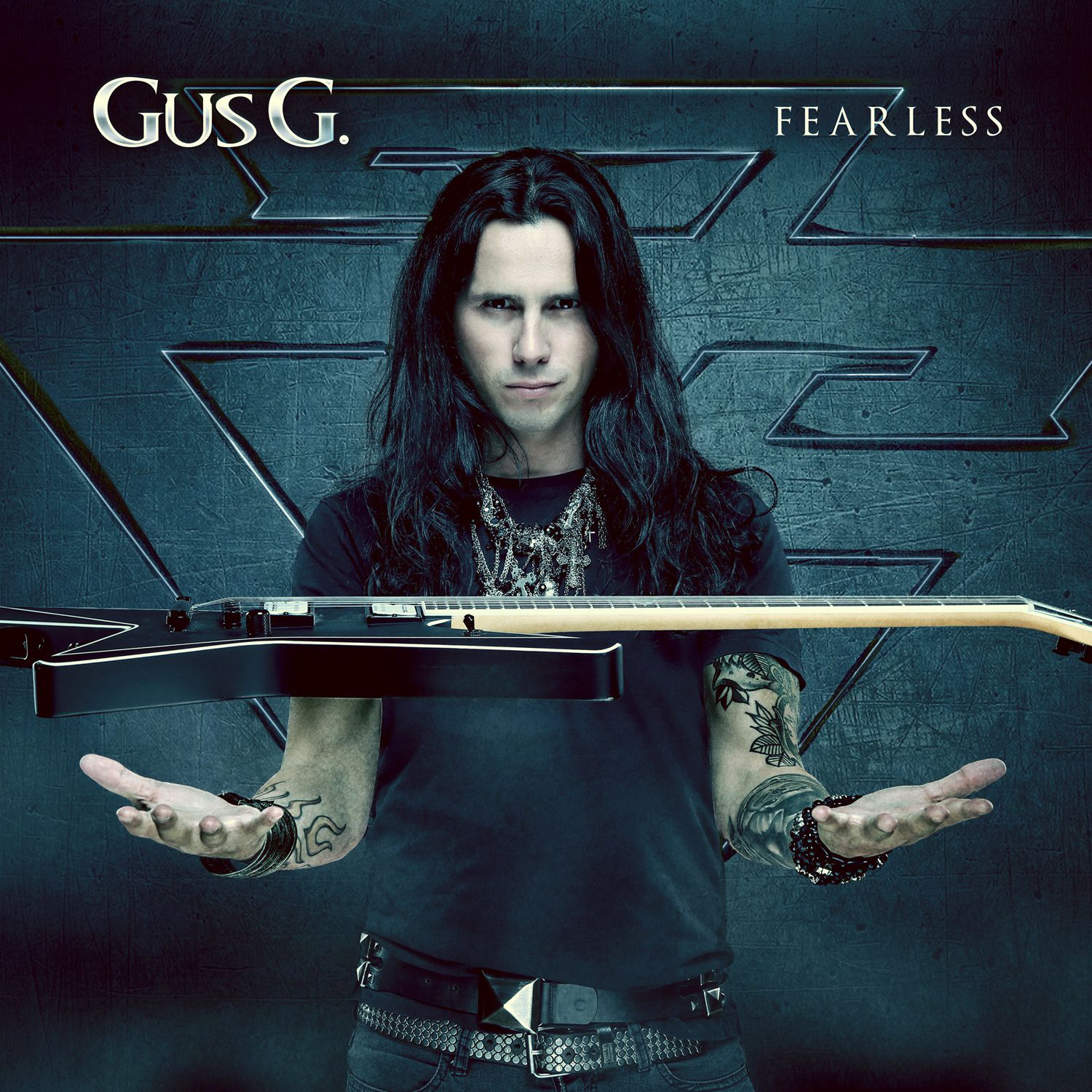 (8/10) Greek guitar wizard is a busy man. Having been part of Ozzy Osbourne's band as well as supplying riff power to death metal legends Nightrage shows the width of styles Gus G. can handle. Next to these bands, the axeman also has his own powerful metal outfit called Firewind and last but not least he releases under his own name.
The guitarist teamed-up with Dennis Ward (v/b) and Evanescence drummer Will Hunt and all three recorded a very well-done Gus G.-disc that pays attention to more traditional metal. The trio kicks-off things with the spot-on opener "Letting Go" followed by a gloomier track entitled "Mr. Manson", a song that reminds of the later Ozzy Osbourne releases of which Gus G. was part of.
Not paying too much attention to the names of the tracks on first sight led to a thought of having heard these keyboard melodies of track no.6 earlier. A few seconds later things were crystal clear. Gus G. covered with "Money for Nothing" a Dire Straits smash hit. He sticks pretty much to the original when it comes to the beginning of the classic. This approach doesn't last very long. Gus G. shifts the tune towards a heavy interpretation of what Mark Knopfler and Co. wrote many years ago. Fun fact besides the brilliance of the new arrangement is the small lyric changes/updates, when "Color TV's" become "LED's".
Last but not least the album also includes instrumentals which will be a delight for fans of the Greek guitar master. Furious guitars and blistering riffs are impressive, not only when it comes to the instrumentals, but specifically there.
"Fearless" is a cool next addition to Gus. G.'s discography, showing one of the best contemporary guitarists at work. And without any fear I can say that Gus G. is in line with guitar heroes like Michael Schenker, George Lynch and Co.
(8/10)
Tracklist:
Letting Go
Mr. Manson
Don't Treat on Me
Fearless
Nothing to Say
Money for Nothing
Chance
Thrill of the Chase
Big City
Last of my Kind
Label: AFM Records
Genre: Heavy Metal
Release Date EU: April 20th, 2018