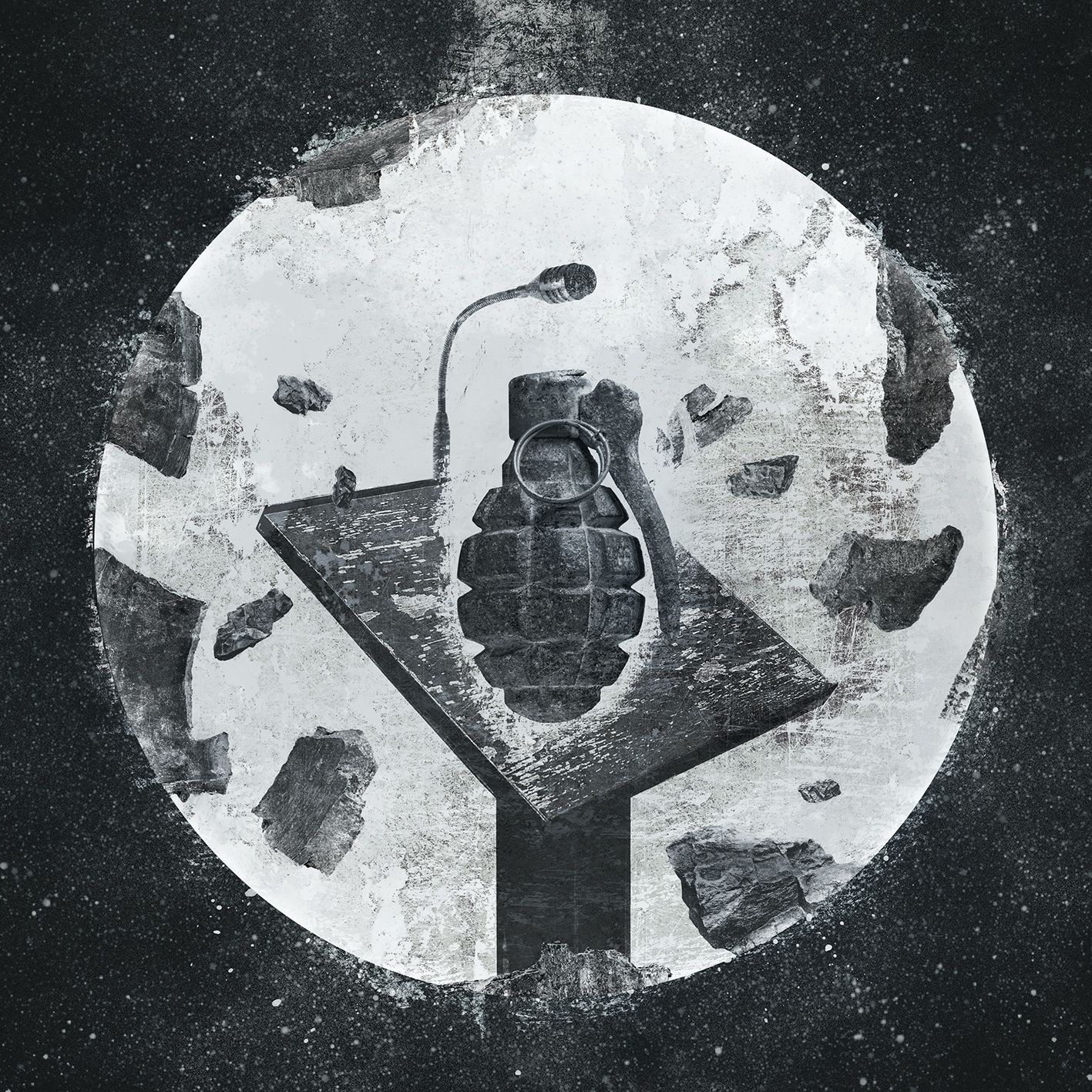 (8/10) Here comes an album that should be interested for everyone that thinks that the newest Arch Enemy album is too melodic and too much mainstream. German thrashers Cripper worked on a new longplayer entitled "Follow Me: Kill!" which will be released on September 15th.
The new record is already number five in the band's history, a journey that began in 2005. Being rooted in thrash metal, Cripper released brutal albums, premiering with "Freak Inside" in 2007. Over time Cripper shifted their sound more towards death metal by still keeping their thrash foundation.
The new album comes with ten songs of which none is a compromise. Each of these tracks showcases a band that's hungry and on fire. A heavily hammering rhythm section acts as a working horse for this outfit, creating a foundation on which evil riffs and raspy growls can shine.
The vocals are a key characteristic of Cripper's sound. Being part of the band from the beginning it's Britta Gortz who scream one's mind to the heavens. With abandon and aggressive power it's her voice that became to a trademark of the band's sound. And even though her shouts are a main ingredient she also show her clean singing skills during "Running High" with eight minutes in length the longest tune on the album. I think that this songs plays an important role on the album since it breaks the right into the face approach, at least partly. Cripper has a foot on the break with calmer guitars kicking of this track. It's a well-placed counterpart to thrashers like "Shoot or Get Shot" and "Pressure" which acts as a good opener.
Five records are the numerable outcome of Cripper's work to date with the newest longplayer being one that continues the band's movement towards thrash-death.
(8/10)
Tracklist:
Pressure
Into the Fire
World Coming Down
Mother
Shoot or Get Shot
Bleeding Red
Comatose
Pretty Young Thing
Running High
Menetekel
Label: Metal Blade
Genre: Death/Thrash Metal
Release Date EU: September 15th, 2017