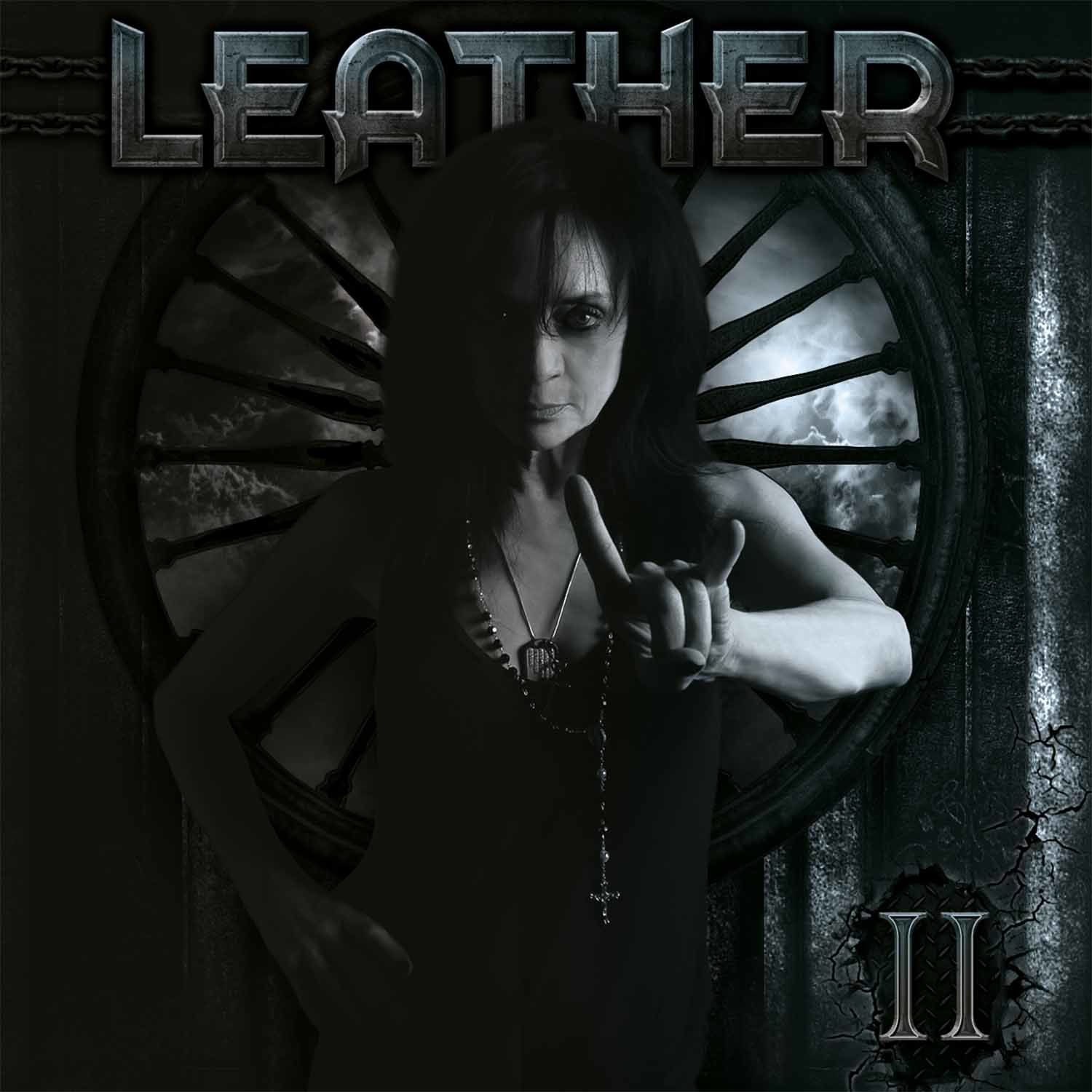 (8/10) American metal queen Leather Leone is one of the most iconic female metal singers from the US. She has an extremely powerful voice that fits very well to metal music and it was guitar wizard David T. Chastain who saw the potential coming with Leone. She did some longplayers with Chastain and her harsher way of singing was an excellent counterpart to Chastain's filigree guitar play.
It was in 1989 when Leather revealed her first solo album and almost 30 years later a next strike hits the record shops. Simply entitled "II" the album brings back a late 80's metal vibe. The eleven new songs on "II" are well-done traditional metal tracks that benefit from Leather's vocals. She's as good as she was in the earlier days and neither power nor dynamic have got lost over time.
Power metal and heavy metal fans will be highly pleased by this longplayer. Songs like the Priest-reminding "The Outsider" and the uptempo tracks like "The One" and "Juggernaut" are terrific ones and even the calmer moments are very well-done. "Annabelle" is a half-ballad, which shows that Leone can easily handle this kind of tracks without any problem.
All in all "II" became a strong metal release that I haven't expected to be that good. This longplayer is a positive surprise that you should have heard. Thumbs up Mrs. Leone.
(8/10)
Tracklist:
Juggernaut
The Outsider
Lost at Midnite
Black Smoke
The One
Annabelle
Hidden in the Dark
Sleep Deep
Let Me Kneel
American Woman
Give me Reason
Label: High Roller Records
Genre: Heavy Metal
Release Date EU: April 13th, 2018