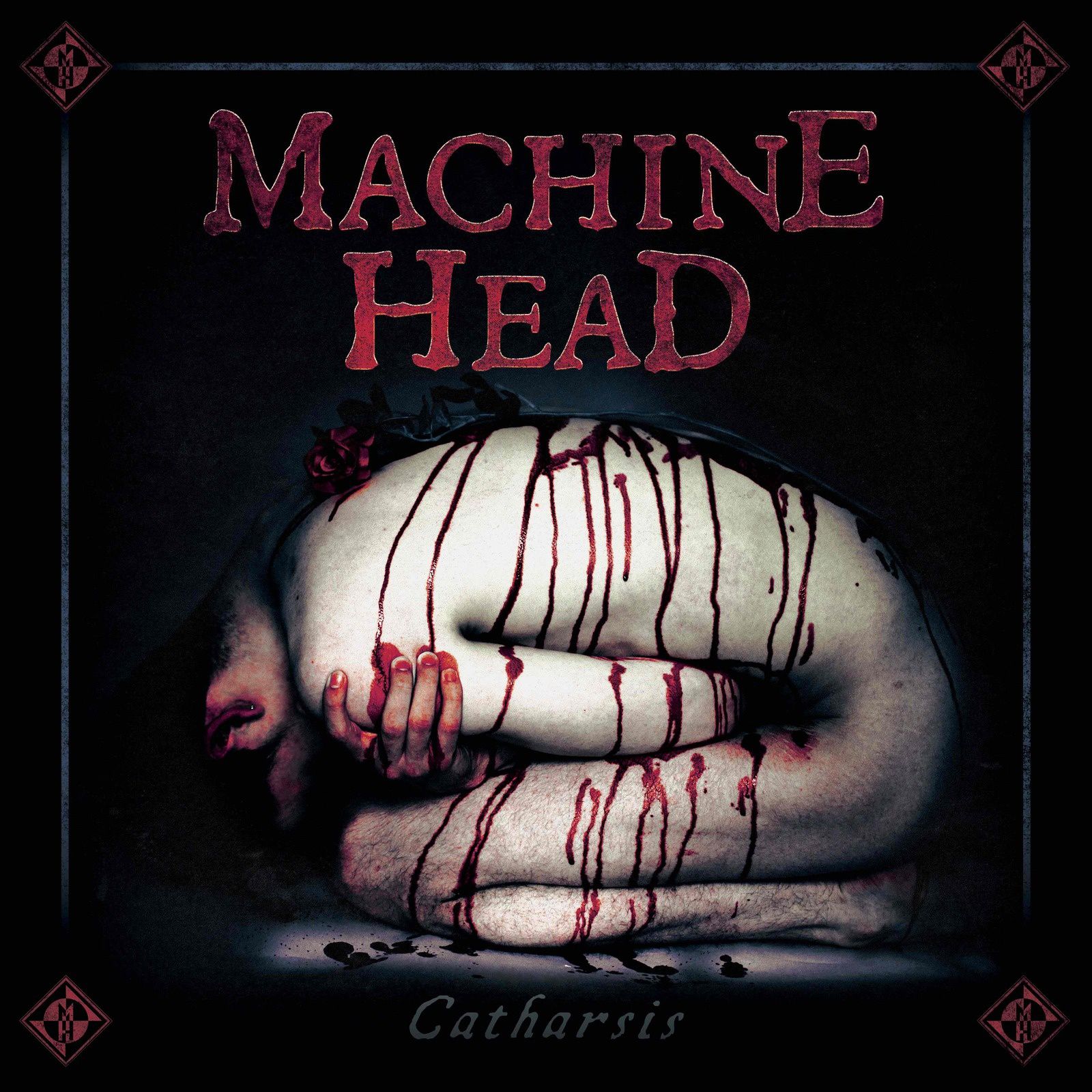 (8/10) The 90's were a tough decade for metal bands. However, some metal outfits gained momentum even in a time when nu metal and grunge stood in the spotlight. Vio-lence from San Francisco was one of these band with the sophomore release "Oppressing the Masses" belonging to my personal faves when it comes to thrash metal. Guitarist Robb Flynn played a crucial role in this five-piece band from California. Unfortunately Vio-lence never made it to the top, followed by a split some years later.
But the ending of one thing also means the beginning of something new. Robb Flynn started Machine Head and found with Logan Mader, Adam Duce and Chris Kontos three excellent musicians, all together recording the debut "Burn My Eyes". The album is a milestone in thrash metal with classics like "Davidian" and "Old" being brutal and timeless metal tracks. The sophomore longplayer "The More Things Change..." featured with songs like "Ten Ton Hammer" more cornerstones, followed by "The Burning Red" and "Supercharger", which couldn't live up to the quality of first two terrific albums.
Machine Head belongs to the group of bands that never stands still. For the good or the bad there's a constant evolvement embedded which led to an impressive return with "The Blackening" and "Unto the Locust". Since Robb Flynn and bandmates never stood still it's also not very surprising that the new album, "Catharsis" comes with some new twists.
Machine Head fans us quite a curve-ball when it comes to their ninth studio record. Robb Flynn and bandmates sound more modern on the new album as well as "Catharsis" became more melodic than what was to expect. The album sounds still hard and heavy, including the mighty Machine Head riffing, but the quartet also moved away from brutal thrash by adding more modern metal references to the total of 15 songs.
"Volatile" is the starting point of this metal adventure and it's a brutal one in the verse. The chorus adds more melody with the aggressiveness still being the anchor point for every note of this opener.
The title song is next. It starts and ends atmospheric with a catchy chorus that I can't remember having heard from Machine Head. It's these songs that are challenging for Machine Head fans from the early days, but it also shows the musical freedom Flynn and Co. have chosen as an approach for this longplayer.
One of the best tunes on the album is "Triple Beam". Mighty and ferocious riffing is the base and it's a brutal groove that comes back in the chorus. Also this tune is different than what we heard of the band over the last years but it has the potential of becoming a live highlight. New and different doesn't mean bad, that's what the song proves.
"Catharsis" has more shades of sounds. The half-acoustic "Bastards" is one of them, a track that is more rock than metal. The other calmer moment on the album is entitled "Behind a Mask", a ballad that reminded me of "Room with a View" from Death Angel. Unusual, surprising and 'why not'.
After these side -tracks brutality returns with "Heavy Lies the Crown" and the freaky "Grind You Down".
Machine Head combines their thrash metal roots with some modern metal sounds, known from bands like Slipknot and Korn. I must say that the new studio album still sounds heavy and powerful. It's also still Machine Head, but it's different too and might not live-up to expectation while having earlier releases in mind. "Catharsis" is a disc that showcases a band that is on an journey of evolvement - final destination to a certain extend uncertain.
(8/10)
Tracklist:
Volatile
Catharsis
Beyond the Pale
California Bleeding
Triple Beam
Kaleidoscope
Bastards
Hope Begets Hope
Screaming at the Sun
Behind a Mask
Heavy Lies the Crown
Psychotic
Grind You Down
Razorblade Smile
Eulogy
Label: Nuclear Blast
Genre: Modern Thrash Metal
Release Date EU: January 26th, 2018