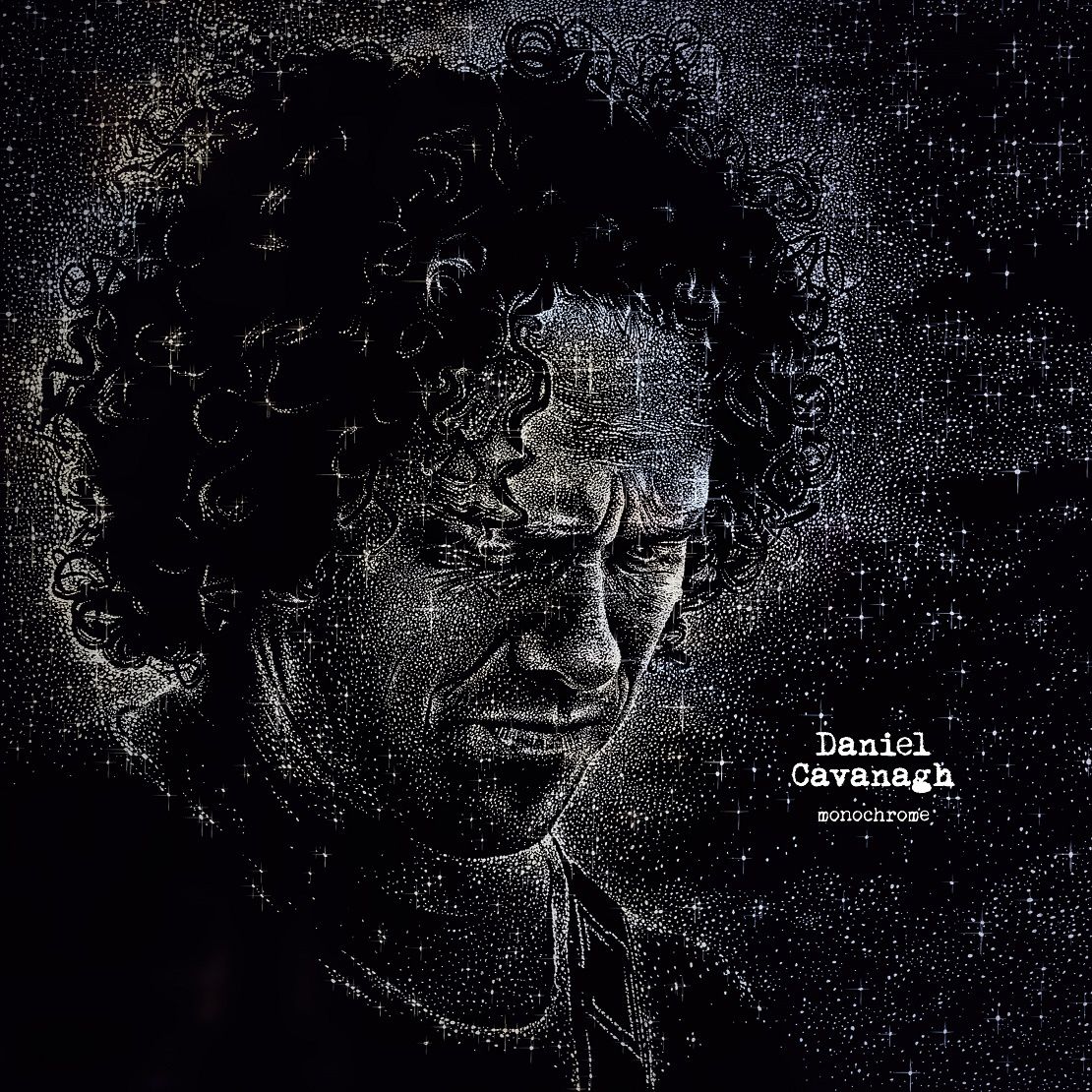 (9/10) Sometimes you don't have to be loud to get heard. Sometimes it's the calmer tones that reaches your ears and hit your soul. It's not only frantic riffs or a grooving rhythm section that makes the difference. Piano and a gentle singing acoustic guitar can do an excellent job too, reducing music to its essence.
Anathema's Danial Cavanagh knows all this and went through all the mentioned phases. Starting in the territory of death metal with Anathema many years ago the musical fate led him to areas where the beauty of soulful sounds shines in the spotlight.
This time the British musician doesn't release songs with Anathema. He took the challenge of working on a solo album entitled "Monochrome". A glimpse on the artwork shows the musician with a sort if grim face expression, without any reasoning since the album should lead to a smile of satisfaction.
"Monochrome" is built on seven songs, all being actually very colourful. Closing the eyes enable the listener to dive into beautiful pictures drawn by the sound of music.
What gives the album a wider approach is the inclusion of Anneke van Giersbergen and Anna Phoebe. Giersbergen's powerful but also soulful female voices make songs like "This Music" and "Soho" to terrific compositions with touching emotions and it's Phoebe's violin that adds another dimension to "Soho", "The Silent Flight of the Raven Winged Hours" and Dawn". In this context I also would like to mention the well-crafted interaction between loud and sensitive, being a crucial factor for adding a positive tension to the album.
"Monochrome" is a fantastic album with seven gigantic compositions. Things end far too early with the cinematic closer "Some Dreams Come True". Even though this song stands for the end of the album it also allows the listener to go back to start for a second, third, fourth,... time for another round of this exciting trip through the beauty of music.
(9/10)
Tracklist:
The Exorcist
This Music
Soho
The Silent Flight of the Raven Winged Hours
Dawn
Oceans of Time
Some Dreams Come True
Label: Kscope
Genre: Rock
Release Date EU: October 13th, 2017