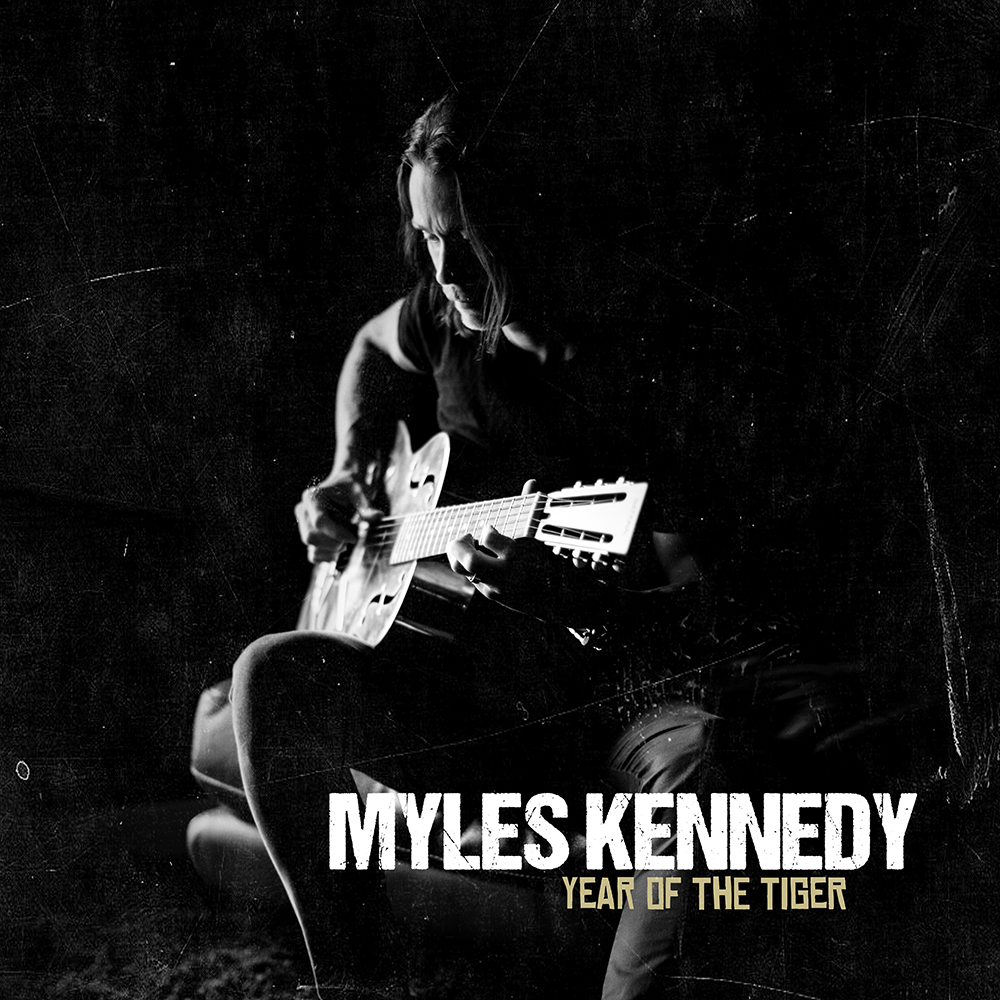 (8/10) I guess it's not necessary to introduce Myles Kennedy. The singer from Boston is well known as being the frontman of Slash as well as he is the singer of Alter Bridge.
This time the singer with the iconic voice takes a slightly different musical direction compared to what we have heard of him over the last years. The process of working on this album began seven years ago and after it was finished things didn't feel as good as thought since time moved on. A view on things with a fresh pair of eyes led to starting from scratch again. Songs were written in no time and the best eleven ones ended up on "Year of the Tiger".
The longplayer became a very personal one with Kennedy processing the death of his father, who died when he was four years old. Addressing such a personal topic as the main theme for the album brings a lot of emotions to forefront. Each of the songs is touching already by listening to the music only, emphasized even more by the lyrics. It's not the screaming guitars and the mighty rhythm section that gives a musical direction on "Year of the Tiger". It's sensitivity, feelings and a certain level of melancholy that's embedded in each of the eleven songs on the album.
Instead of being a hardrock record or even a metal longplayer "Year of the Tiger" brings a mixture of rock, blues, Americana and folk to the table, styles that ask for instruments like mandolin, banjos and lap steel.
The difference of a good singer and an excellent vocalist is the range of styles that can be covered by one voice. Kennedy got this gift, being a great alternative metal singer, an excellent hardrock vocalist and an outstanding solo artist – like on "Year of the Tiger". This album doesn't invite for headbanging. This longplayer touches your heart and soul.
(8/10)
Tracklist:
Year of the Tiger
The GreatBeyond
Blind Faith
Devil on the Wall
Ghost nof Shangri La
Turning Stones
Haunting By Design
Mother
Nothing But a Name
Love Can Only Heal
Songbird
One Fine Day
Label: Napalm Records
Genre: Rock
Release Date EU: March 9th, 2018