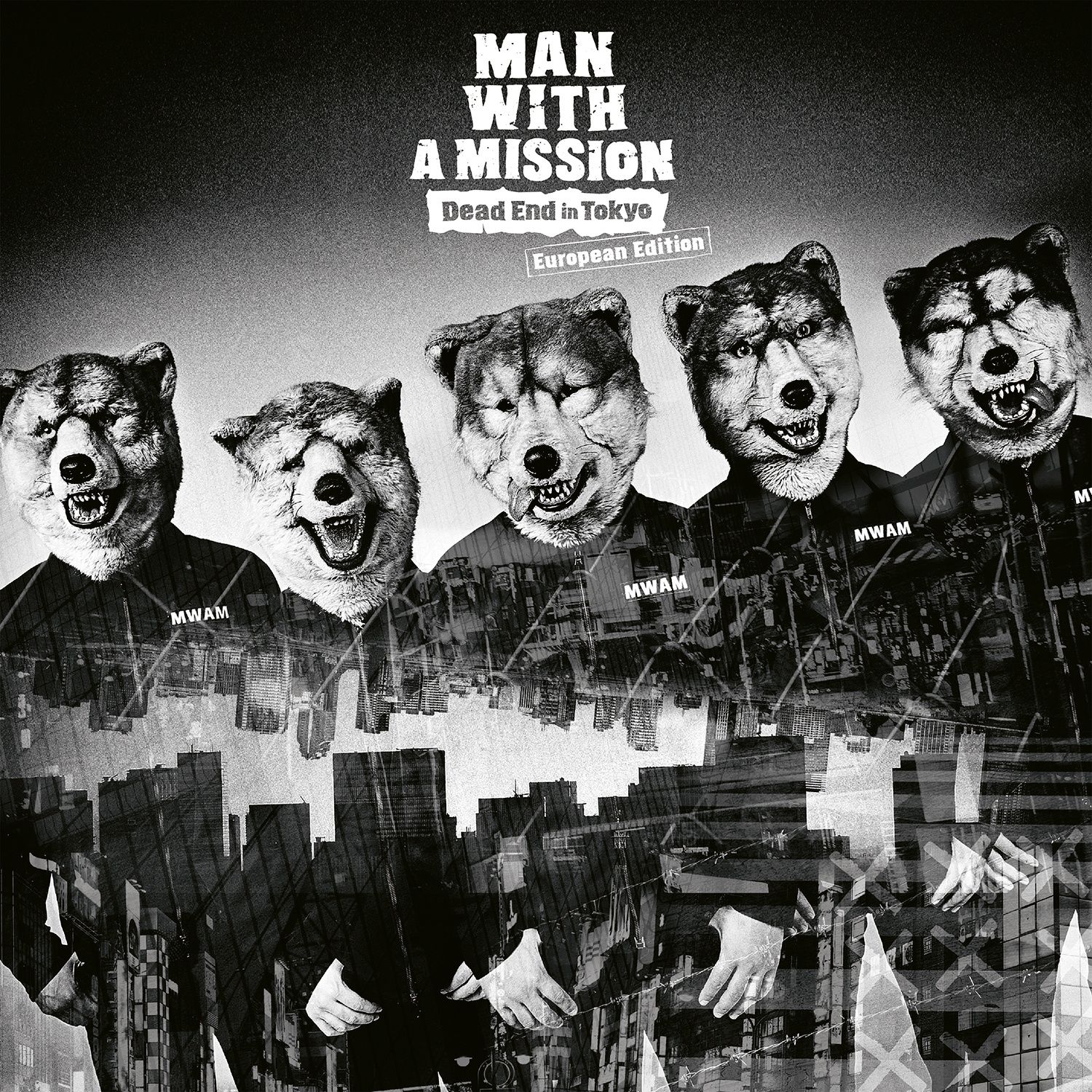 (5/10) OK, you can like this stuff but you don't have to. I guess this summarizes Man With A Mission very well. There's nothing wrong with stretching the borders and there's also nothing wrong with combining music and styles to something mind-blowing new. But there's also the risk that this approach doesn't lead to pure excitement. Such an endeavors can easily end up at a place where you getting lost in the sounds and styles, resulting into something that feels forced. Man With A Mission is one these bands that mixes two main genres – alternative rock and electro pop to something that sounds like pure sonic sugar. And as it is with sweet stuff, you actually don't want it but after having started you literally stick to it. The same goes for the songs that are included on Man On A Mission's newest album "Dead End in Tokyo".
I have to grant the band starting with live shows, including an American tour in 2010 which led them to some club shows in the U.S. of A. After such a start on stage the band began to record songs ending up on several releases up to day.
The newest album is called "Dead End in Tokyo" and I guess it will not be a dead end for the band. Due to the catchy electro-pop elements the music has the potential to reach the mainstream quite easily. However, the music of Mission Of A Man is far too predictable, has no surprises and is far too much dressed for success. Maybe the intention of the quintet was and is different, but the result gives the mentioned impression. And I don't want to bother you with the 'wolf-masks' they are wearing,incl. the entire story around the 'why'.
One good thing though. Man On A Mission are easier to digest than the other hype coming from Japan, Baby Metal. I guess the days when bands like Loudness stood for Japanese metal are either over or ended up in lala-land.
If you're a 'man on a mission', looking for new stuff with an open mind, you can check out this album. But watch out, you might stick to it.
(5/10)
Tracklist:
Dead End in Tokyo
Hey Now
Brave it out
Raise Your Flag
Seven Deadly Sins
Dog Days
Survivor (Live from the Worlds on Fire tour)
Give it Away (Live from the Worlds on Fire tour)
The World's on Fire (Live from the Worlds on Fire tour)
Label: Century Media
Genre: Modern Pop Metal
Release Date EU: June 23rd, 2017