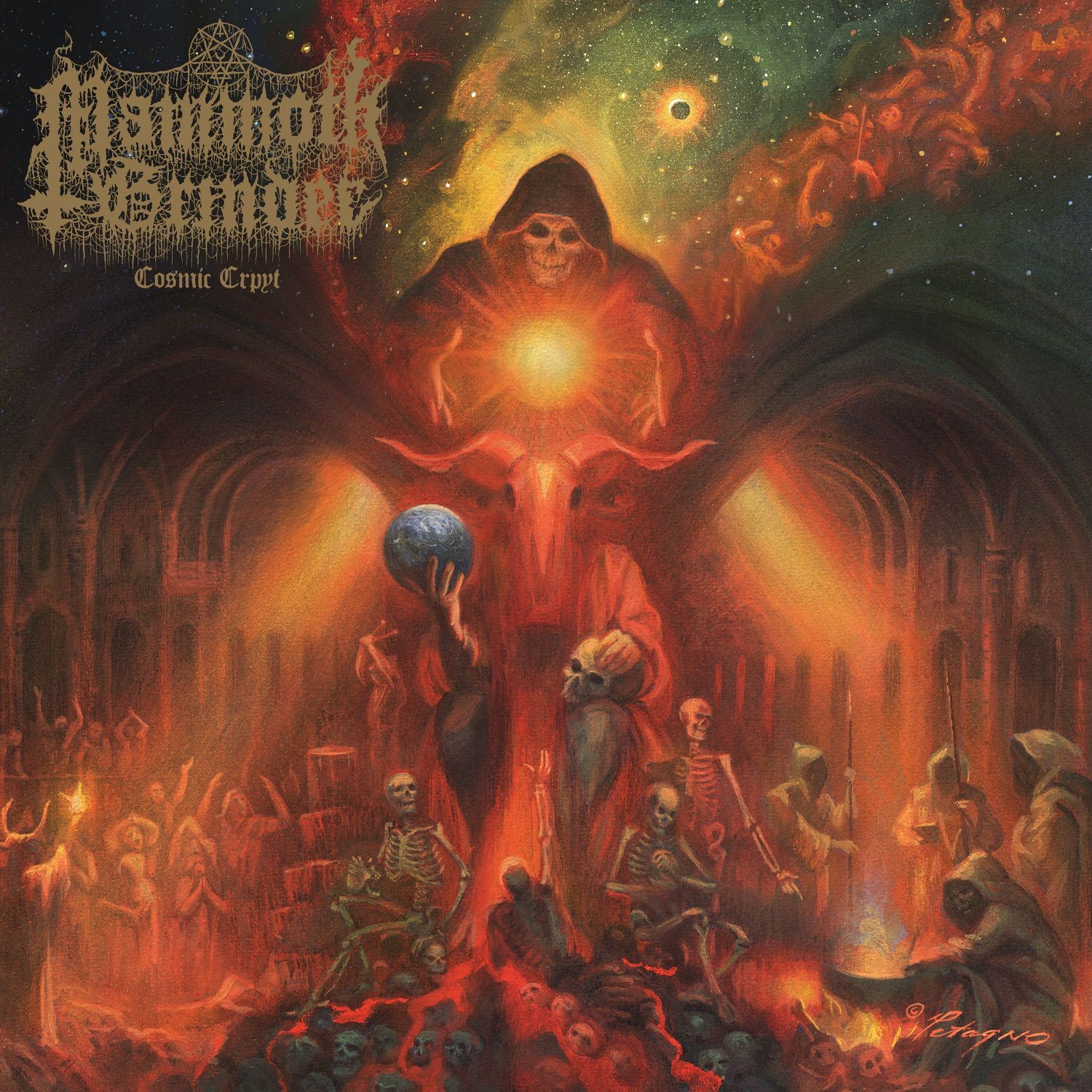 (7/10) Mammoth Grinder's first era began in 2006 and with the band being formed by members of Power Trip, Iron Reagan and Darkest Hour. Three albums have been the result of Mammoth Grinder's work before than band went on a hiatus in 2014.
The trio celebrates a comeback in 2018 with a renewed line-up. The only remaining founding member is frontman Chris Ulsh while the new players are Ryan Parrish (d) and Mark Bronzino (g).
The three-piece band worked on a new longplayer, being number four in Mammoth Grinder's discography. In total the longplayer features eleven song with the title track "Cosmic Crypt" having been release already in 2014 on a demo, having the same title.
"Cosmic Crypt" is a death metal album that showcases anarchic death metal. The credo of Mammoth Grinder isn't to go for filigree songs with many twists and turns. It's the opposite. The tunes are kept rather simple and fierce. The trio combines on their newest album the harshness of death metal with the lawlessness of punk, a good mix I must say.
The album comes with a great sound, done by Chris Pierce (Recording) and Arthur Rizk (Mix) while the mastering as done by no less than Joel Grind from Toxic Holocaust.
"Cosmic Crypt" is a well-crafted death metal record that contains a lot of firepower and is worth to be checked out.
(7/10)
Tracklist:
Grimmenstein
Servants of the Most High
Blazing Burst
Divine Loss
Molotov
Superios Firepower
Human is Obsolete
Locusts Nest
Mysticism
Rotting Robes
Cosmic Crypt
Label: Relapse Records
Genre: Death Metal
Release Date EU: January 26th, 2018