BELOW is a new band from Sweden. They are playing mainly doom metal and they recently signed a contract with Metal Blade. So far we don't know a lot about them. Actually I haven't seen a photo from the members which shows more than just a sillouette and I also haven't got the line-up. But they seem to be five guys and the two songs which are available already sound pretty good. I got the opportunity to ask some questions to Tobbe, the manager of the band, about the band and their background, which he answered in the name of the whole band. But there seems to be still quite some 'secrets' which don't have an answer (yet). Where from Sweden are the guys coming from? Why haven't we seen them on a photo? What are their names? In which bands have they played before? Questions over questions. Is it just a lack of experience or is it because there are maybe some bigger names behind the 5 guys? Who knows. But read for yourself what they want to share...and build your own opinion.
Markus' Heavy Music Blog: Hej to everybody, how long are you guys playing together as a band already?
Tobbe: We have been playing together as BELOW for about a year and a half.
MHMB: Have some of you played in other bands already before?
Tobbe: We have all been playing in different bands before.
MHMB: Tobbe, can you tell us in which bands you guys played before?
Tobbe: Sorry, but we do not wish to reveal in which bands we played.
MHMB: Sweden has famous doom bands like Candlemass. Did they influence you?
Tobbe: Candlemass are a huge influence on both us as persons aswell as the music we summon.
MHMB: What are your influences?
Tobbe: Besides Candlemass, King Diamond are big influence to us. And so are the later Black Sabbath, specificly the Tony Martin era.
MHMB: You recently signed a contract with Metal Blades? How have you established this cooperation?
Tobbe: We got together with Tobiee at Howlin Owl Productions, who is also playing bass in this great band Noctum that is signed to Metal Blade. He started sending our songs to different people and the guys at Metal Blade really liked it. And here we are.
MHMB: Will the coming record on Metal Blade be your debut album or do have you had already other releases/demos?
Tobbe: We have recorded a 4 song EP which is unreleased.
MHMB: Who is writing the songs? Is it just a few of you or is the whole band involved in the songwriting?
Tobbe: The whole band is involved in one way or another.
MHMB: You will be on tour in November. Will those shows be the first ones outside Sweden?
Tobbe: Yes.
MHMB: Have you had a chance already to open for some bigger bands in Sweden?
Tobbe: No, we have only done 2 shows in Sweden so far.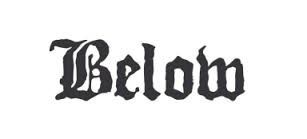 Howlin' Owl Productions Follow: www.facebook.com/howlinowlofficial Labels,Artists,Promoters or anyone in the musicindustry who might have an idea about upcoming co-operation, Please feel free to ...