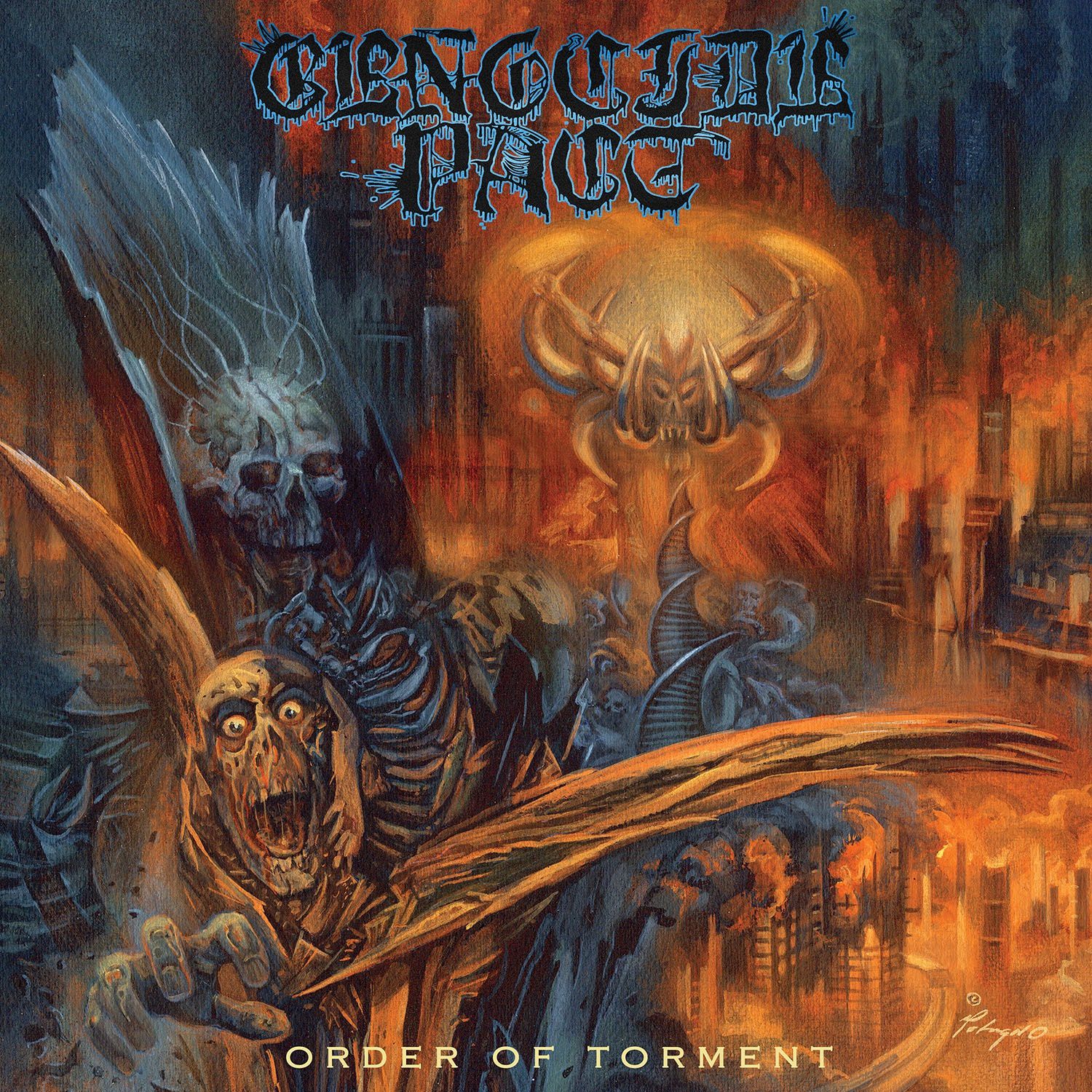 (7/10) Genocide Pact, hailing from Washington DC, are a rather new band. Founded in 2013, the band released their debut "Forged Through Domination" in 2015. Three years later it's high time to come with a new album and here it is.
The sophomore longplayer "Order by Torment" will be shipped to the record stores on February 2nd, featuring eight new death metal anthems. The length of these tunes already states that Genocide Pact aren't solely fans of speed and high pace. At least half of the songs crosses the 5 minutes line, leading to a total running time of intense 40 minutes.
If you want to get and idea about how Genocide Pact sounds like you can take "Decimation Grid" as a good example. It's the shifts from uptempo to slo-mo parts that characterizes the album in a good way. Faster moments are followed by doom death sections in which the band reduces tempo a lot. This gives space for ferocious riffs and an extremely powerful groove. On top of this there are deep growls by frontman Tim, adding additional sinisterness to the album.
"Order of Torment" might not be a revolution in death metal. The album is more of a well-executed death metal release that is loud, noisy, brutal and evil. Horns up.
(7/10)
Tracklist:
Conquered and Disposed
Decimation Grid
Spawn of Suffering
Pain Reprisal
Ascendancy Absolved
Structural Dissolution
Authoritarian Impulse
Blood Rejection
Label: Relapse Records
Genre: Death Metal
Release Date EU: February 2nd, 2018