This is fresh, cool and old-school in one EP. It will is the soundtrack for a journey back in time into the 80's when bands like Maiden started and the NWoBHM was heading towards it's peak.
The title track "Night demon" already shows you what to expect from the band. Screaming guitars, up-tempo songs, kick-ass attitude and pure energy. The song could have been also on one of the first two Maiden records. "The chalice" starts with a kind of Steve Harris bassline, but than goes into a mid-tempo rocker, which reminds me to the earlier Dokken. Great song. "Ancient evil" increases the speed again, before you're kicked out by "The ritual". Also in those tracks your pushed by the pumping rhythm and the speed. The sound is good rough and basic which supports the feeling of the songs.
Night Demon, welcome in the scene. Hopefully we will get pretty soon a full-length album with more great songs. You can also see them live next year in April on the Keep It True festival in Germany.
(8/10)
Tracklist:
Night Demon
The chalice
Ancient evil
Ritual
Label: Shadowking Records
Genre: Heavy Metal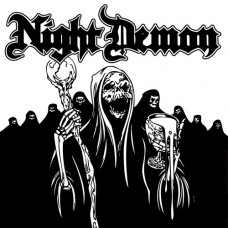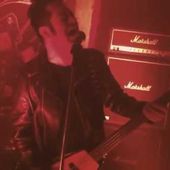 www.nightdemon.net Night Demon debut music video. Filmed and produced by the band. Jarvis Leatherby - Bass/Vocals Brent Woodward - Guitar John Crerar - Drums