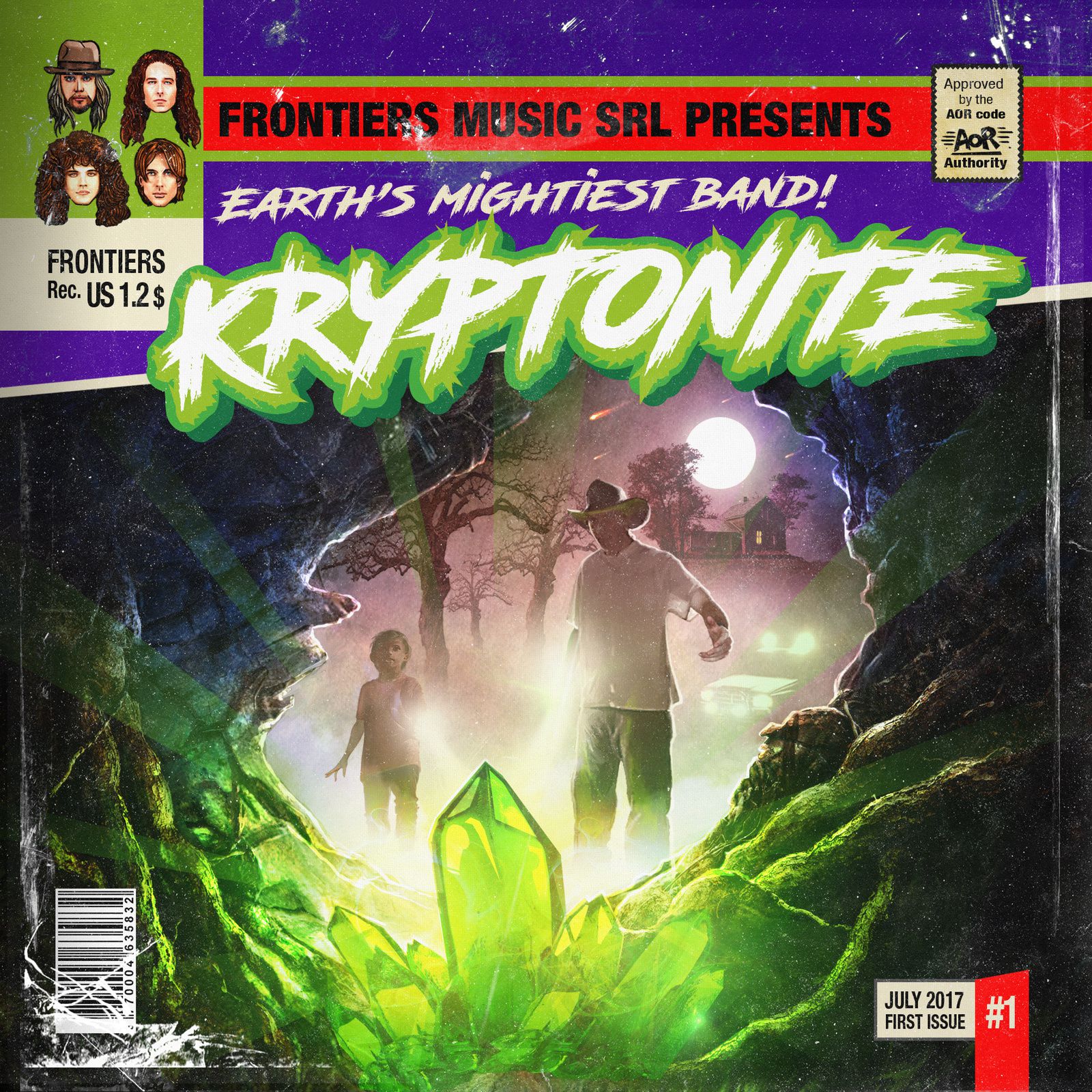 (7/10) Is Kryptonite an artificial band/ project? In one or another way it is. The Poodles singer Jakob Samuels developed the idea together with producer Alessandro Del Vecchio, both forming Kryptonite by adding some more musicians from bands like Treat and Mustasch. The guitar parts were done by Mike Palace and all togethercreated a longplayer that's light-hearted and entertaining. But it's also far away from 'wow.
Kryptonite fits perfect into Frontiers Music's portfolio. Sweet melodies and hooks are more than present on this album. The influences of the 'mother bands' are more than shimmering through once with a tracklist following a standard pattern. The melodic rocker "Chasing Fire" starts things, followed by "This is the Moment" which brings back Scandinavian rock music from the 80's and the same goes for the medium-paced "Keep the Dream Alive".
After these more rocking tunes it's time for some soulful stuff and you get it. "Fallen Angels" isn't a ballad but it softens things. A tune that's slightly different from the before heard is "Across the Water". It's the grooving verse that feels refreshing and breaks the chains of being too predicatable.
For the rest the album contains the necessary ballad ("Knowing Both of Us") and the more average "One Soul". Fortunately ther's with the uptempo"Get Out Be Gone" also a highlight on the B-side and I would have wished more of these straight-forward power songs.
Alessandro Del Vecchio, like with many other records before, gave also this debut a sound that's powerful and diverse. In the end "Kryptonite" is an album that is entertaining from beginning to end and that's where the excitement comes from. Still there are other bands that created such an excitement earlier too.
(7/10)
Tracklist:
Chasing Fire
This is the Moment
Keep the Dream Alive
Fallen Angels
Across the Water
Love Can Be Stronger
Knowing Both of Us
Get Out Be Gone
One Soul
Better Than Yesterday
No Retreat No Surrender
Label: Frontiers Music
Genre: Hardrock
Release Date EU: August 4th, 2017