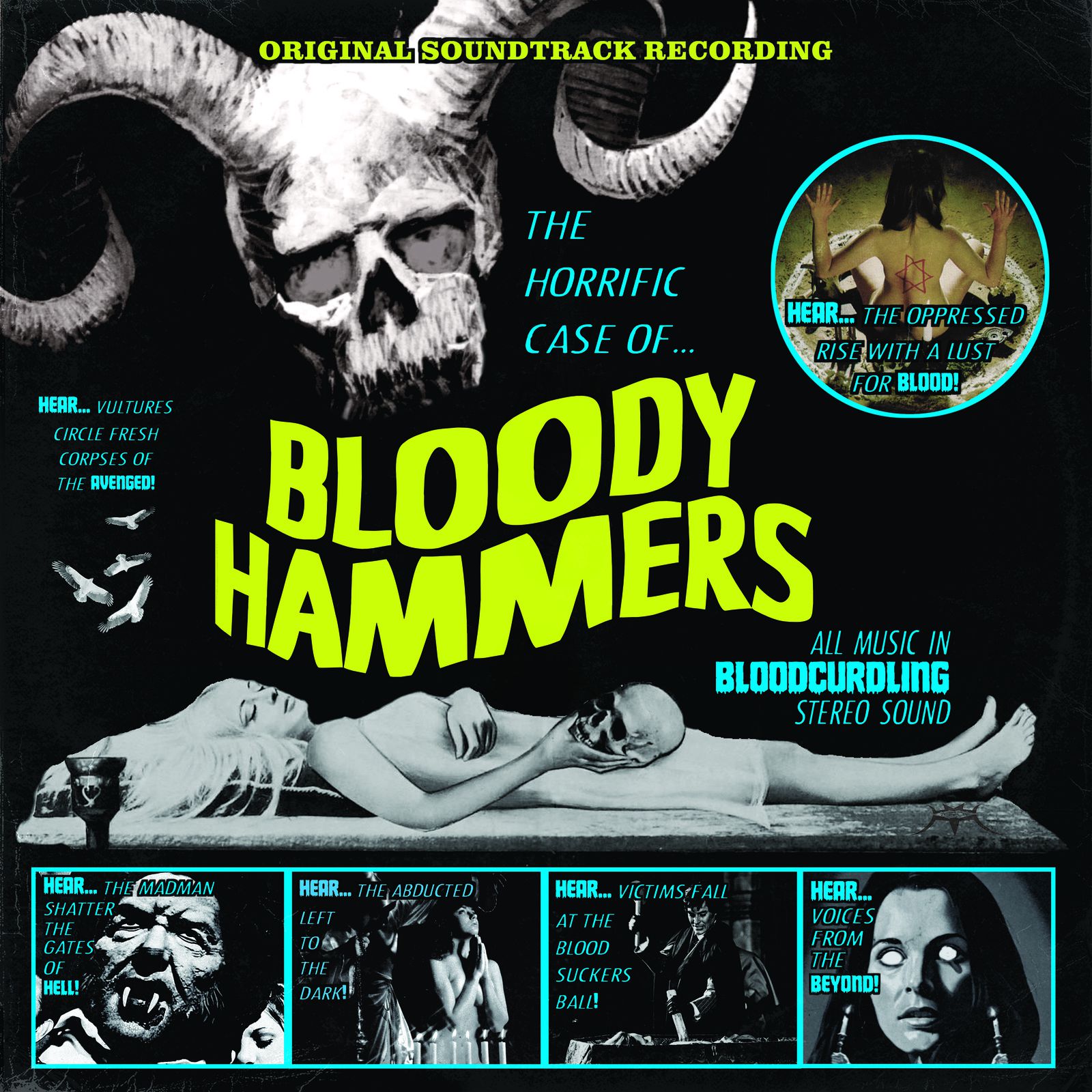 (8/10) Bloody Hammers from Charlotte, North Carolina can look back on four longplayers which all featured well-crafted metal in minor. What began as a more 70's classic rock interpretation shifted towards a gloomy and heavy doom experience for listener. This development became obvious on the bands last full-length output "Lovely Sort of Death" and finds a continuation on the new EP entitled "The Horrific Case of Bloody Hammers".
This six track mini album is a thrilling one with the band creating a sound that gives the shivers. Anders Magna and his wife Devallia charged each of the song with an intense feeling that reminds in parts of Type O'Negative. This comparison is less about the music. It's more the dark atmosphere that acts as a connector throughout.
This album comes without any filler. It's the opposite. Songs like the hammering opener "Gates of Hell" are pearls when it comes to groove and sphere. Listening to this tune makes you feel like knocking at the gates of hell - and you enjoy it. The counterpart is the beat-driven "The Beyond" which is more melodic and calmer. Vocals, drums and keyboards are in focus, giving the number a great expression and a melancholy that's perfectly captured by songwriting and arrangement. Things end with a song called "The Bloodsucker Leads the Dance", a tune that brings back some The Doors-vibes.
To round of the spectrum of tuness means also mentioning "Vultures Circe Overland". Again it's drum and vocals dominating the song in the verse before it shifts towards an alternative metal chorus that made me think of Life Of Agony which also has to do with Magna's intonation.
This duo add another successful chapter to their discography, an EP at least meets expectations if not even exceeding them.
(8/10)
Tracklist:
Gates of Hell
Blood
The Beyond
Vultures Circle Overland
All the Colors of the Dark
The Bloodsucker Leads the Dance
Label: Napalm Records
Genre: Doom Metal
Release Date EU: July 14th, 2017