Blackfield is releasing their new album on August 30. The album will be simply called "Blackfield IV" and is the cooperation of two great musicians: Steven Wilson and Aviv Geffen. Both guys are supported by Jonathan Donahue and Vincent Cavanagha from Anathema. The first single is called "Sense of insanity" and is an excellent rock song. The song is convincing by perfect harmonies combined with a positive vibe. If the song is representive for the entire album we can expect a really good Blackfield record. Furthermore there ia new video available for "Jupiter" - also from the new album. This a actually a quite relaxed song with some more pop approach. For me a little bit too catchy.
Tracklist:
Pills

Springtime

XRay (featuring Vincent Cavanagh – Anathema)

Sense of Insanity

Firefly (featuring Brett Anderson – Suede)

The Only Fool is Me (featuring Jonathan Donahue – Mercury Rev)

Jupiter

Kissed by the Devil

Lost Souls

Faking

After the Rain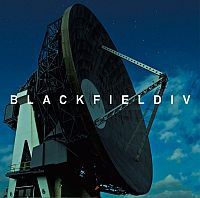 Zwei Jahre nach "Welcome To My DNA" kehren Blackfield mit ihrem neuen Album "Blackfield IV" zurück. Dass Steven Wilson hier nur noch als Gast vorbeischaut, hat Aviv Geffen scheinbar zum Anlass ...