Back from a few shows in Australia, German country rockers The Bosshoss releases a new single for the song called "My personal song". In addition the band will play quite some open airs, mainly in Germany. Would be great to see them also in other European countries. Anyhow, check them out. It's worth it.
PS: Fans from Germany can also watch the new video on YouTube.
Tourdates:
14.06.2014 UK- Download Festival, Donington
21.06.2014 CH- Allmend Rockt, Luzern
27.06.2014 DE- Balingen Open Air, Balingen
28.06.2014 DE- Meiniger Sommer Open Air, Meiningen
17.07.2014 DE- Burg Abenberg, Abenberg
18.07.2014 DE- Bluetone Festival, Straubing

19.07.2014 DE- MainMusikKulturFestival, Obernburg am Main
20.07.2014 DE- Husum Open Air, Husum

24.07.2014 DE- Stimmen Festival, Lörach

25.07.2014 DE- Halberg Open Air, Halberg

26.07.2014 DE- Das Fest, Karlsruhe

27.07.2014 DE- Open R, Uelzen

01.08.2014 AT- See Rock Festival, Graz

30.08.2014 CH- Summer Days, Arbon

05.09.2014 DE- Kunst! Rasen, Bonn

06.09.2014 DE- Papenburg Festival, Papenburg

07.09.2014 DE- Junge Garde, Dresen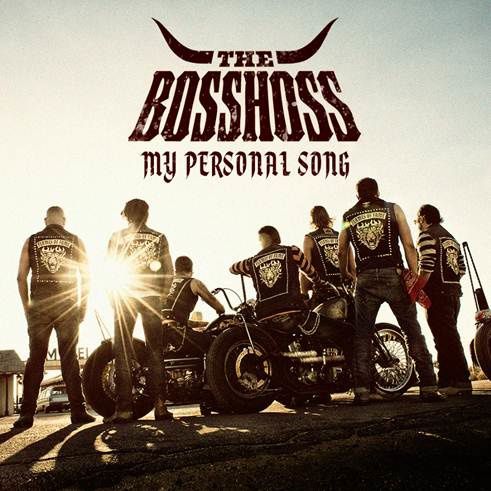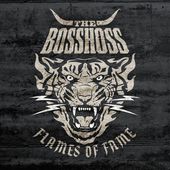 CD review BOSSHOSS "Flames of fame"
(8/10) I have a special link to Bosshoss, since I'm also from Heidenheim, the city where Hoss Power Sascha Vollmer was born and grown up. Furthermore I have seen the band years ago in the small ...
http://mwiemetalblog.over-blog.com/2013/10/cd-review-bosshoss-flames-of-fire.html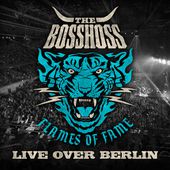 CD/DVD review THE BOSSHOSS "Flames of fame - Live over Berlin"
(9/10) A few months after German cowboy rockers The Bosshoss released their phantastic new album &Flames of fame& they are coming back with a new live CD/DVD called &Flames of fire - Live over ...
http://mwiemetalblog.over-blog.com/2013/12/cd-dvd-review-the-bosshoss-flames-of-fame-live-over-berlin.html
The BossHoss -- My Personal Song
Die Single "My Personal Song" jetzt erhältlich: iTunes: http://bit.ly/ORYBdm Aus dem Album "Flames Of Fame" iTunes: http://bitly.com/16P66mO | Amazon: http://amzn.to/1fnGjqF ...