Grave has released a new lyric video. The song is called "Venial sin" and is from the coming MLP "Morbid ascent" which will be released August 26.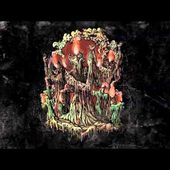 GRAVE - Venial Sin (LYRIC VIDEO)
Taken from the new EP, "Morbid Ascent''. August 19th (EU) | August 17th (US) Purchase the limited Mustard Yellow vinyl now: http://smarturl.it/gravecmdus EU: http://smarturl.it/gravep_cmd Century ...