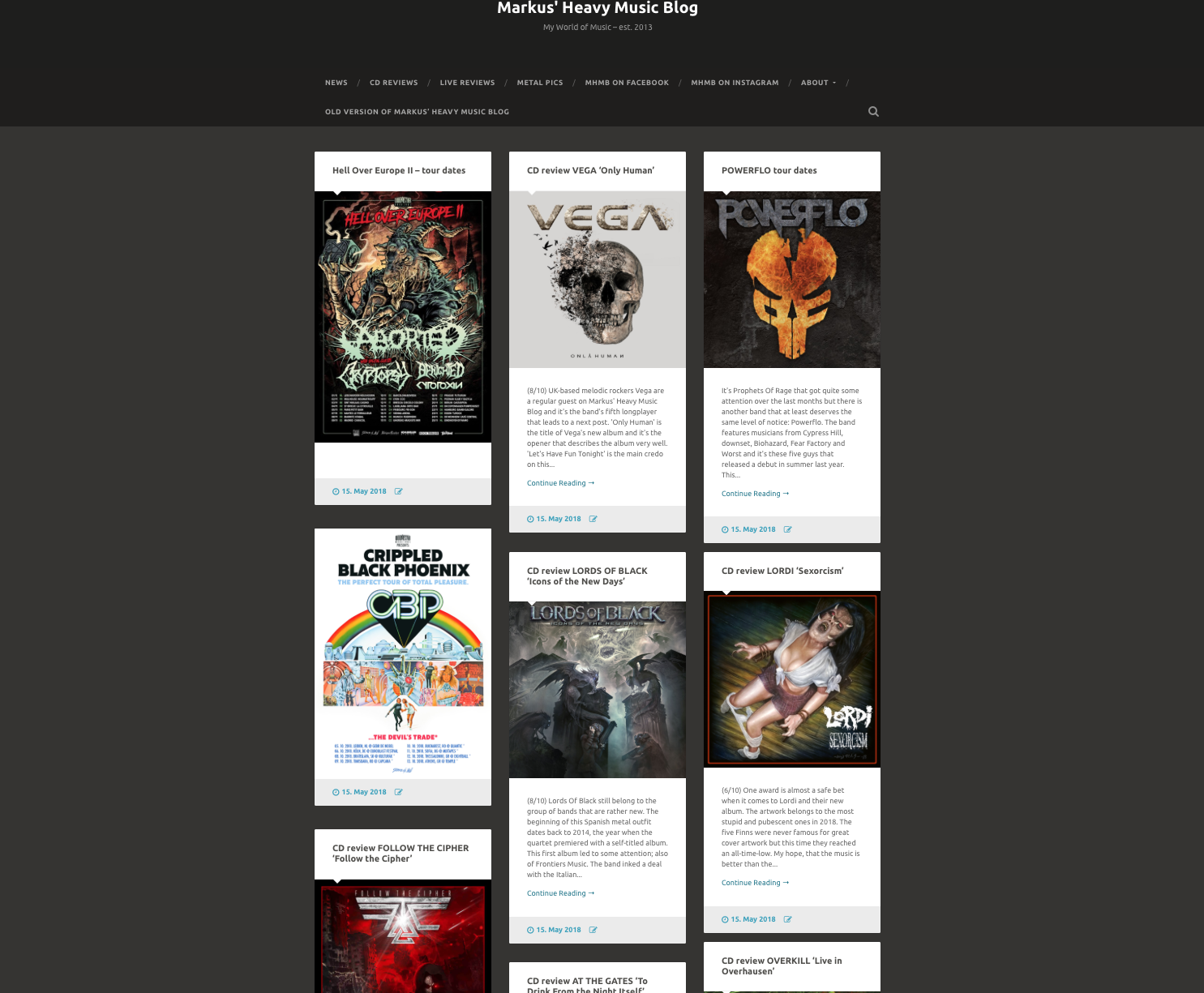 Today I have exciting news. Markus' Heavy Music Blog moved to a new provider. HERE comes the link to the new site where you can find a continuation of Markus' Heavy Music Blog.
I still keep this site open for a few more weeks since I'm still trying to move all the posts from 'old' to 'new'. However, if you're looking for News, Reviews and all of this, please join the new Markus' Heavy Music Blog. I;m looking forard to welcome you there.
Little published a new video and you can watch it HERE. Furthermore the band will be on the road in Europe and here are the dates. Charlie Barnes unveiled a new video. This time it's done for the ...