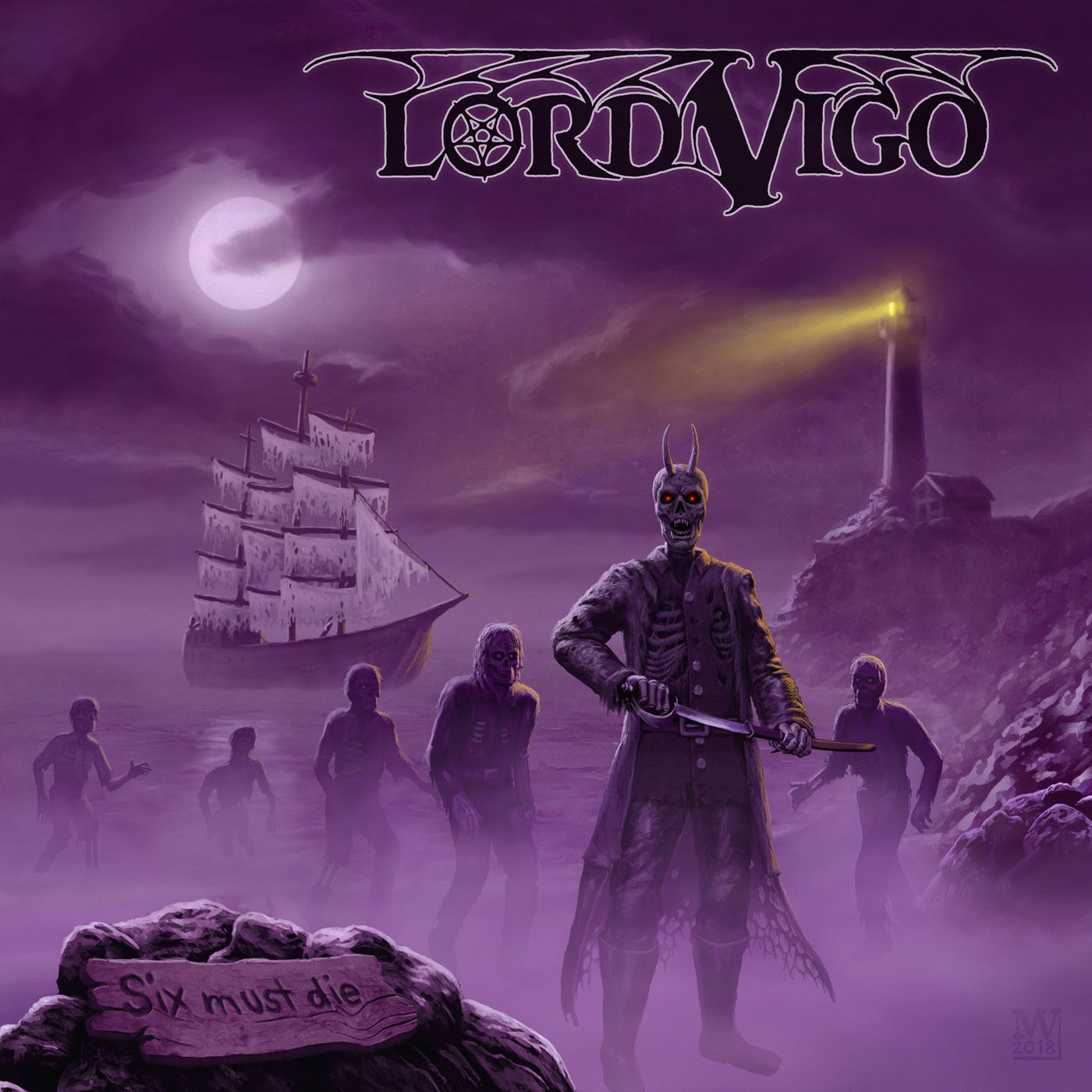 (8/10) After having released two excellent records, spread out over the last years, expectations were pretty high when it comes to "Six Must Die". Already at this early stage of this review I can tell you that Lord Vigo doesn't disappoint doom metal supporters and fans.
Mighty doom riffs hit you already with "Doom Shall Rise". Nomen et omen. The song follows a kind of intro that helps to get listeners into the right mood. "I Am the Prophecy" is next and strengthens the positive impression of "Six Must Die".
All these songs are very good doom metal tracks, all being part of a dramaturgic setlist that finds its peak in the title track. "Six Must Die" is an epos with 13 minutes in length. The tune is the real hero if the album, reminding of bands like Lake Of Tears and Count Raven with a bit of Rammstein when it comes to the keyboard sounds. Lord Vigo manages to tell this 13 minutes story in a perfect fashion. There is no single moment you're tempted to press the 'skip'-button. Excellent soundscapes, hard riffing, embedded samples and a cinematic approach are the fascinating main elements of this milestone in the bands rather short history.
Lord Vigo might not reach the big masses and I even think they shouldn't. Of course I don't begrudge Lord Vigo big success. It's more that the sound of their music covers more of a niche and it's the unbound underground vibe that makes this album so vital. Lord Vigo builds their music on creativity and passion and it would be a pity if this would be replaced by reproducing a simple success formula. The underground is, thanks to bands like Lord Vigo, very much alive. Horns up.
(8/10)
Tracklist:
Elizabeth Dane
Doom Shall Rise
I Am The Prophecy
Thul-Rar
Thal Mum-Rar
Evil In Disguise
Six Must Die
21 April 1880
Label: No Remorse Records
Genre: Doom Metal
Release Date EU: May 25th, 2018