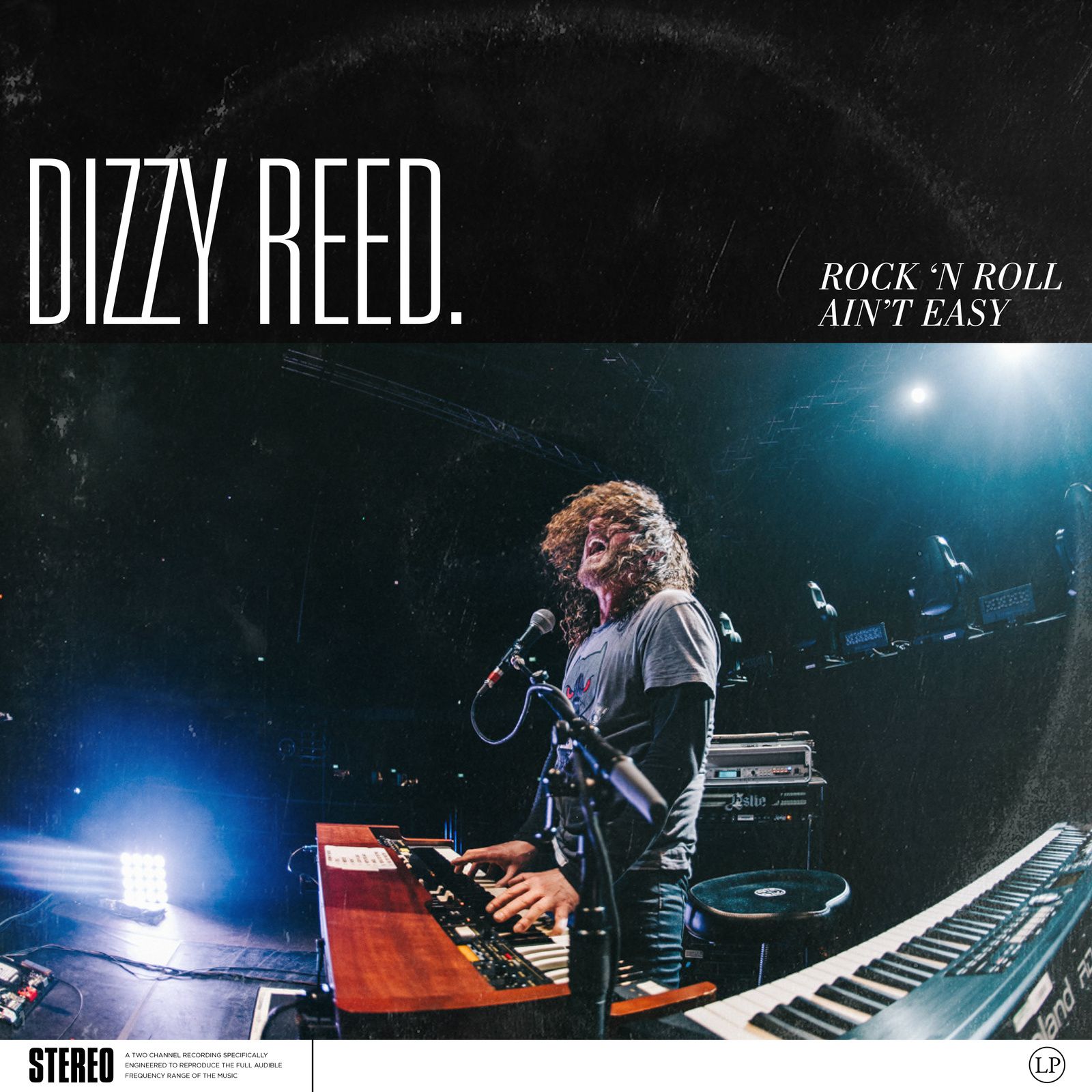 (8/10) Dizzy Reed is no less than the keyboarder of Guns'n'Roses, which he joined in 1990. He was part of the two legendary "Use Your Illusion" releases and is the meantime, next to Axel Rose himself, the most consistent member of Guns'n'Roses. Next to being part of this iconic rock band, Reed also worked with bands like The Dead Daisies, Slash's Snakepit and many more.
After all this extraordinary contribution to other bands and their music time is ripe for a solo album of this highly skilled and experienced musicians from Illinois. "Rock'n'Roll Ain't Easy" is the title of Reed's solo debut, featuring 12 thrilling rock songs that are all charged with pure rock power.
Dizzy Reed recorded the album together with some friends who supported him on this journey. Well-known names like Ricky Warwick, Chuck Wright, Jeff Duncan, and many more contributed to this excellently done rock record that's a treat for your ears.
Since Reed is a pianist and keyboarder you could get the idea that the album is very focused on these instruments, which isn't the case at all. "Rock'n'Roll Ain't Easy" comprises of rock songs with blistering guitars, a grooving rhythm section and excellent vocals. No doubt, keys might get a bit more focus than with other releases by still getting across as a natural part of the song rather than being the center of everything.
The album, that faced a digital release already Mid-February, is a pure power pack. Tunes like the thrilling "Mother Theresa", the soulful "Fragile Water" and the catchy "Reparations" are cool songs. No doubt, listening to the album of course reminds of Guns'n'Roses. How could it be different. However, these songs are far more down-to-earth than what we got offered by the mothership. Dizzy Reed's solo album is much livelier and breathes the spirit of rock'n'roll.
"Rock'n'Roll Ain't Easy" became a great rock album that shows the entire beauty of this kind of music. Energy, dynamics, agility and vitality – all these keywords are a fundamental part of what you get to hear on this album. Even though rock'n'roll might not be easy it's the ease, embedded in the songs, that helps to make the album to an easy approachable one with songs that stick to your mind right away.
(8/10)
Tracklist:
This Don't Look Lik Vegas
Mother Theresa
Cheers 2 R Oblivion
Fragile Water
Dirty Bomb
Mystery in Exil
I Celebrate
Understanding
Crestfall
Forgotten Cases
Reparations
Rock'n'Roll Ain't Easy
Label: Golden Robot Records
Genre: Hardrock
Release Date EU: June 1st, 2018