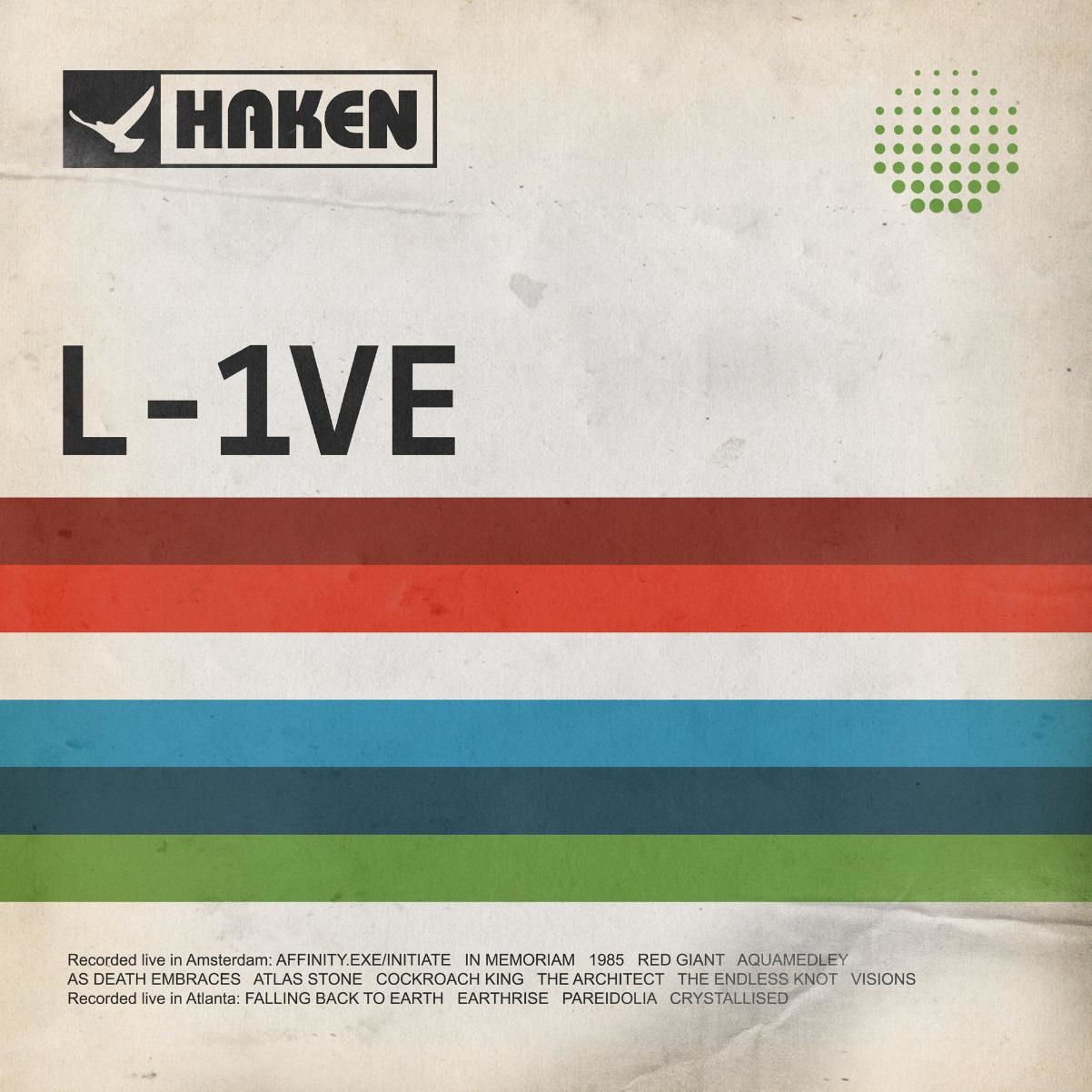 HAKEN are extremely pleased to announce the release of their first ever live album, titled 'L-1VE' and scheduled for release on the 22nd June 2018. Following the release of the bands much-acclaimed fourth studio album 'Affinity', they embarked upon their 10th anniversary tour across Europe & North America. Recorded and filmed on the 13th April 2017, at the legendary Melkweg venue on the Amsterdam stop of that tour, this represents the band's first ever live document with tracks from across the bands discography.
"The release of official live material is a project that is long overdue and we know our existing fans have been crying out for this for some time now. Whilst we have filmed and recorded many shows in the past we have always felt there were elements of our shows that could be improved 'visually' before we documented and immortalised this for the world to see and that the timing for a live release never felt right for us. This is just our nature as creative people to be so extremely self-critical and constantly strive for perfection. It is largely due to the will of the people that the idea of this project became a reality. Both the band and the label were inundated with emails requesting a live release in some shape or form, and it was actually rather flattering, so giving the people what they wanted just felt like the right thing to do."
'L-1VE' will be released as a 2CD/2DVD Digipak package & as digital download. The DVD will include 4 bonus tracks filmed at ProgPower USA 2016 that also includes Mike Portnoy's cameo appearance on gong, as well as all of the official videos from the 'Affinity' album. The main show and the bonus material on the DVD are also mixed in 5.1 surround sound.
Tracklist:
affinity.exe/Initiate
In Memoriam
1985
Red Giant
Aquamedley
As Death Embraces
Atlas Stone
Cockroach King
The Architect
The Endless Knot
Visions
DVD Bonus Material
Falling Back to Earth
Earthrise
Pareidolia
Crystallised