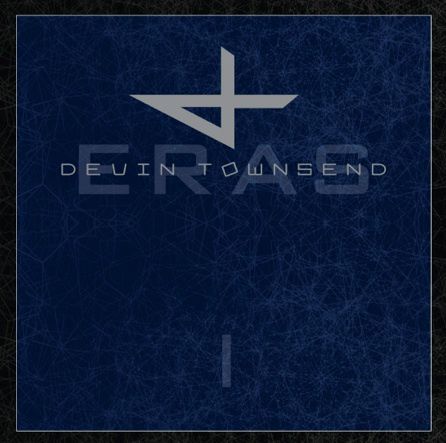 Devin Townsend has announced a series of high quality, lavish vinyl collections under the name of 'ERAS'. The first in this series is released 08th June 2018 and features the quadrilogy of albums that came out during the period of 2009-2011 when the Devin Townsend Project was first created.
The boxset comes with 7LP's and includes the albums KI, Addicted, Deconstruction and Ghost, marking the first time that the latter two have ever been available on vinyl, while the former have been long out of print. All albums come in gatefold sleeves on 180g vinyl, and have been specially remastered for the format to guarantee the best possible sound and listening experience. The sturdy 2-piece box also includes an LP-booklet that features complete lyrics, liner notes and comments from Devin, and is limited to 2000 copies worldwide. There will be a total of 4 boxsets released over the course of the next few months.
Devin comments: "The Devin Townsend Project, although it went further than I had originally planned, began life as these four albums. Ki, Addicted, Deconstruction and Ghost. The music evolved in line with a period of intense personal growth, and the albums in chronological order were meant to illustrate that change. The amount of people involved with this was extensive, and the journey was one that defined my career in ways I cannot over express. These four albums are really what the Devin Townsend Project was about.
I have been asked repeatedly over the last few years to provide these albums on vinyl, in one set. So we took this opportunity to put together 'ERAS', which is the definitive vinyl box-set encapsulating this period of my life and work that I am exceptionally proud of. As always, this wouldn't have come to fruition without the support of the tremendous audience who has allowed it to flourish, so respect to both yourselves, the people involved, and the music itself, we present to you; 'ERAS'. Thank you for allowing me to continue to do what I do. Devin Townsend"