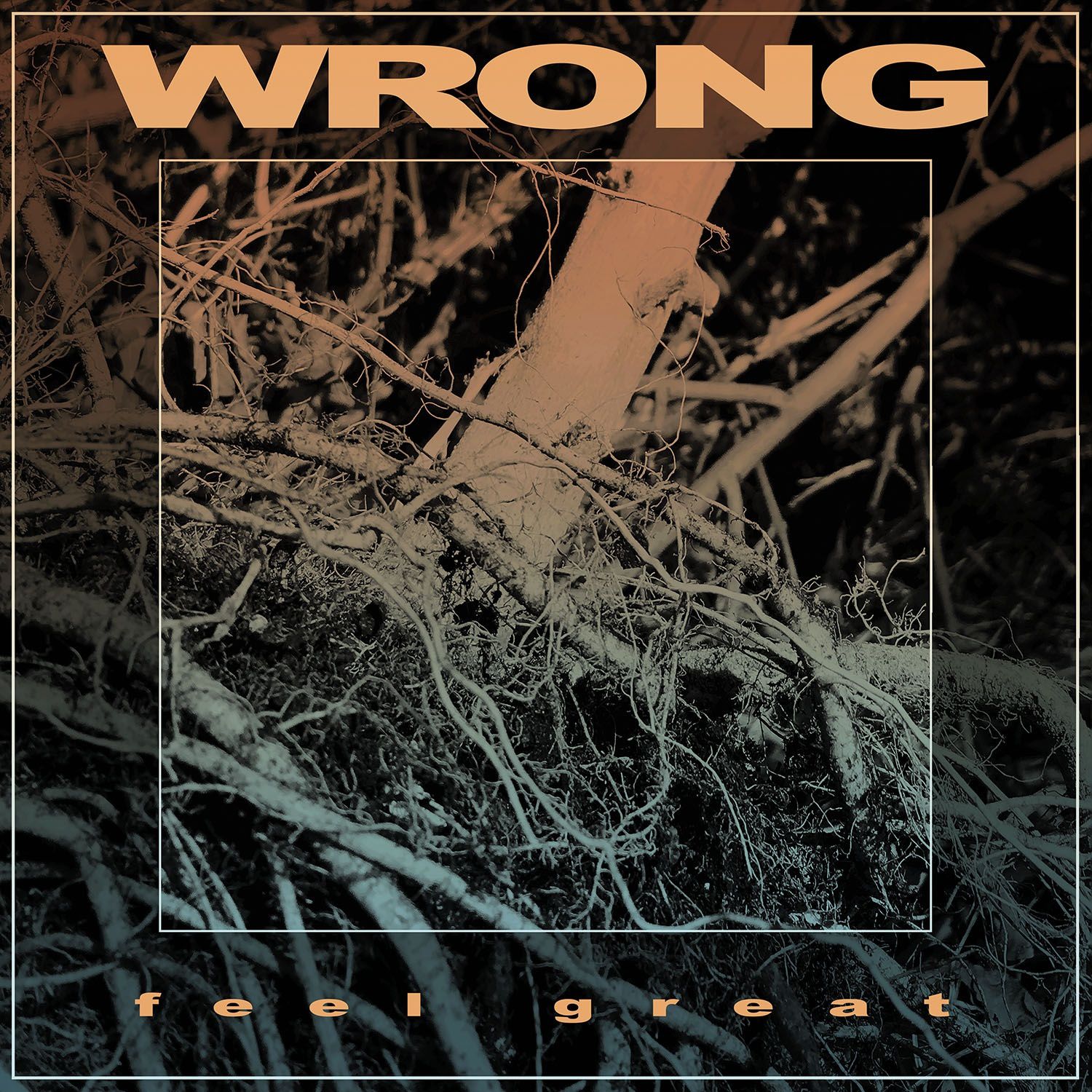 (8/10) Who doesn't want to feel great? I think that especially in times of uncertainty and political absurdity the need for feeling great, at least for some moments, is a something most of us have more the ever. What can help to feel good is listening to Wrong's newest strike entitled "Feel Great".
The longplayer features eleven songs that sound like a mighty steamroller. Downtuned guitars and heavy riffing dominates the scene. Wrong merges metal, punk and alternative rock into music that reminds me of New York groove machine Prong, but also bands like Helmet came to my mind while listening to these intense songs on "Feel Great".
The quartet constructs an unbreakable wall of riffs that gets out of the speakers extremely well. It's songs like "Errordome" and "Come Apart Ment" that's very much inspired by Page Hamilton and band. As being an Helmet fan from the very beginning I immediately liked what Wrong's doing on "Feel Great".
As most of the tunes are more moderately paced, Wrong adds additional firepower to "Feel Great" with some uptempo tracks of which "Crawl Instead" is one of. Songs like the mentioned clearly shows the hardcore influences and stand for great moments on this 30 minutes longplayer.
"Feel Great" has enough energy to turn a bad day into a good one and it might help to grab these moment of feeling great and hold them a bit longer.
(8/10)
Tracklist:
Errordome
Culminate
Pustule
Nice Job
Feel Great
Upgrade
Crawl Instead
Come Apart Mend
Zero Cool
Gape
Anaerobic
Label: Relapse Records
Genre: Alternative Metal
Release Date EU: April 13th, 2018