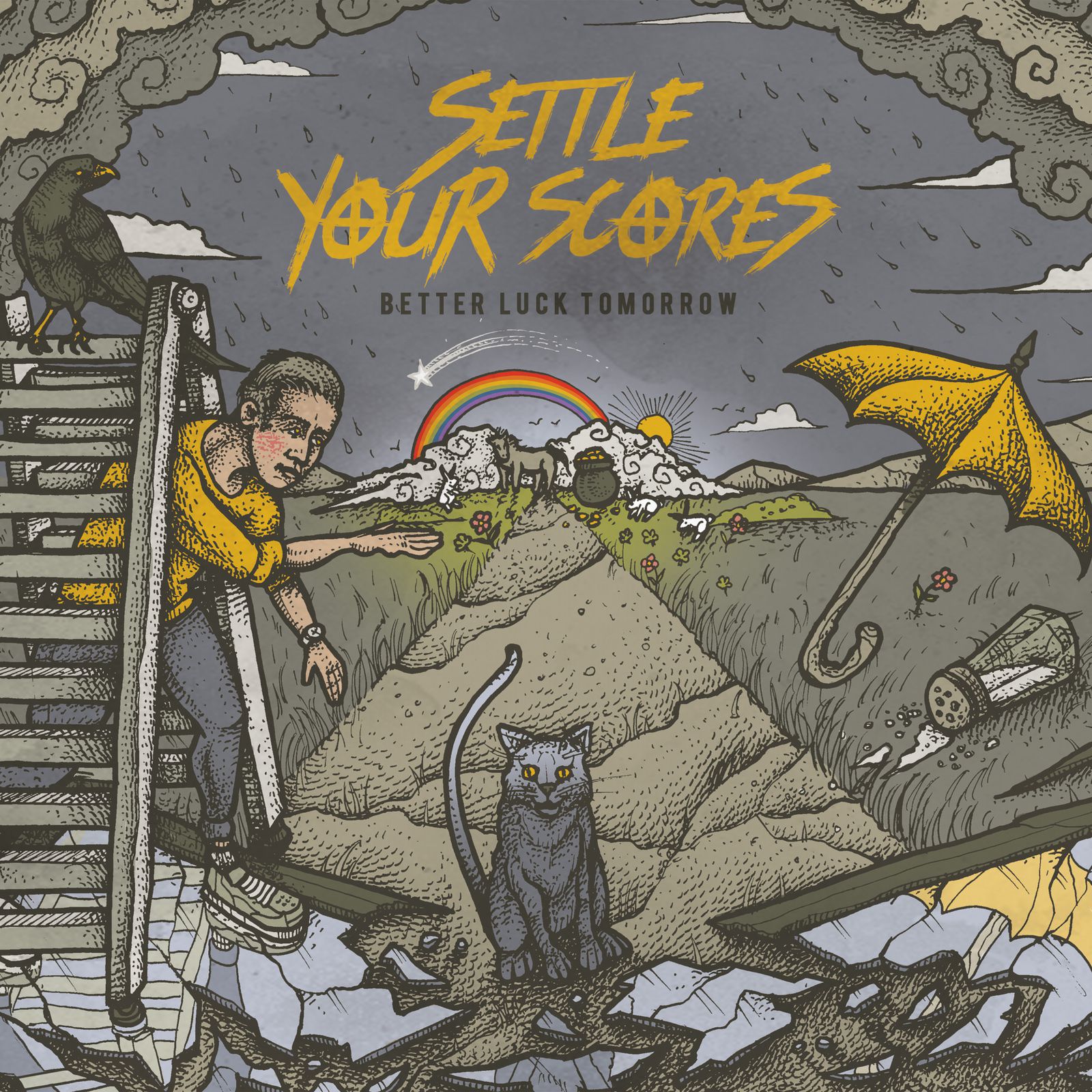 (7/10) Settle Your Scores is a rather new band, still having a four year history. The guys started in 2014 and it was in 2016 when the debut saw the light of day. The Ohio-based band promoted the album by frequently touring across the US before the entered the studio again with some new material in their backpack.
"Better Luck Tomorrow" is the title of the sophomore longplayer, a record that includes 38 minutes of dynamic sounds that are split in 12 songs. Settle Your Scores is basically American punk rock that makes you think of bands like Green Day and Blini 182 The five-piece from Cincinnati, Ohio is in favor of straight-forward music that includes a solid portion of melodies. You could almost add 'pop' to the mix. The combination of elements is proven to be successful, but isn't new either. In order to space-up things the quintet adds some metalcore screams to their music. These add a new dynamic to "Better Luck Tomorrow", which certainly a good thing and needed too. What's confusing though is the catchiness of pop-punk melodies next to the harsh shouts. I couldn't get rid of the feeling listening to a band that is in transition; looking for an own musical identity.
With all the passion and sprit of the five guys, what's missing with Settle Your Scores' new longplayer are the real wow-moments. The album sounds good but not unique. There is quite some of this kind of music available and after a while I also could deny a feeling of the record becoming lengthy.
Good spirit, good vibe, too predictable and too little exciting.
(7/10)
Tracklist:
On the Count of Three
Zero Hour
Growing Pains – Throwing Blame
Dead Man Stalking
Keep Your Chin Up and Your Expectations Down
Stuck in the Suburbs
Rise Fall
Off / On
No Ragrets
Your Teeth vs. the Pavement
Valar Morghulis
My Reason to Come Back Home
Label: SharpTone Records
Genre: American Punk Rock
Release Date EU: April 13th, 2018