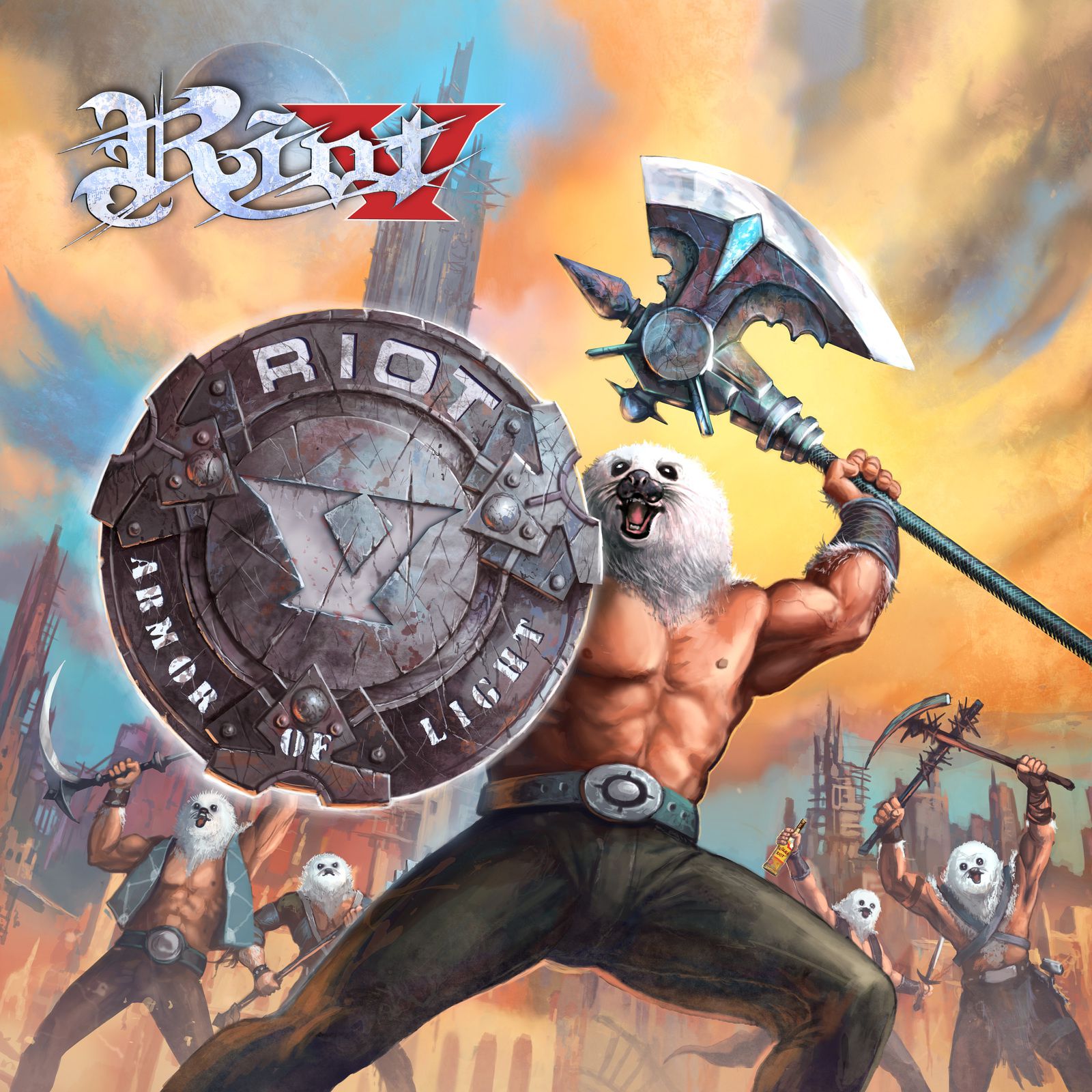 (8/10) I discovered Riot quite late. It was the brilliant 1988 release "Thundersteel" that caught my attention and I had to work backwards when it comes to the band's discography. However, from this moment on Riot belongs to my favourite metal outfits.
A critical moment for Riot was the year 2012 when founding member Mark Reale passed away. Could the band continue without the iconic axeman or do we have to face the end of Riot? Fortunately the quintet went on even though they slightly adjusted the band's name to Riot V. "Unleash the Fire" was the first album of this renewed powerhouse, a longplayer that was critically acclaimed and very well received by fans.
Almost to date four years later, the next Riot V longplayer will be unveiled. The band signed with Nuclear Blast and "Armor of Light" is the first record for the new label, being number 16 in total in Riot's history.
30 years after me enjoying "Thundersteel" for the first time it is ​​​​​​"Armor of Light" that is a new delight for metal fans. Things start very successful with a track entitled "Victory". This song is far more than just a bread and butter track. It's a classic metal anthem that reminds of the earlier Iron Maiden when it comes to vocal lines and rhythmic.
Another highlight, framed by only killer tracks, is the title song "Armor of Light". The uptempo tune includes everything you can ask for. Furious guitars, a breathtaking pace and frontman Todd Michael Hall who's a real metal siren. Riot V finds with each of the tunes the magic balance between melodic parts and crushing riffs, both creating something big together rather than competing with each other. It's a combination that creates a terrific sonic pattern and it was producer Chris Collier (Metal Church, Slipknot, Korn) who gave "Armor of Light" the aggressiveness and dynamic needed.
"Armor of Light" is a great next album of Riot V. It proves that the decision to continue was the only senseful one. I'm sure, the metal community will receive this longplayer with open arms. Riot V is still hungry and so are fans of the powerhouse. Horns up.
(8/10)
Tracklist:
Victory

End of the World

Messiah

Angel's Thunder, Devil;s Reign

Burn the Daylight

Heart of the Lion

Armor of Light

Set the World Alight

San Antonio

Caught in the Witches Eye

Ready to Shine

Raining Fire
Label: Nuclear Blast
Genre: Heavy Metal
Release Date EU: March 27th, 2018