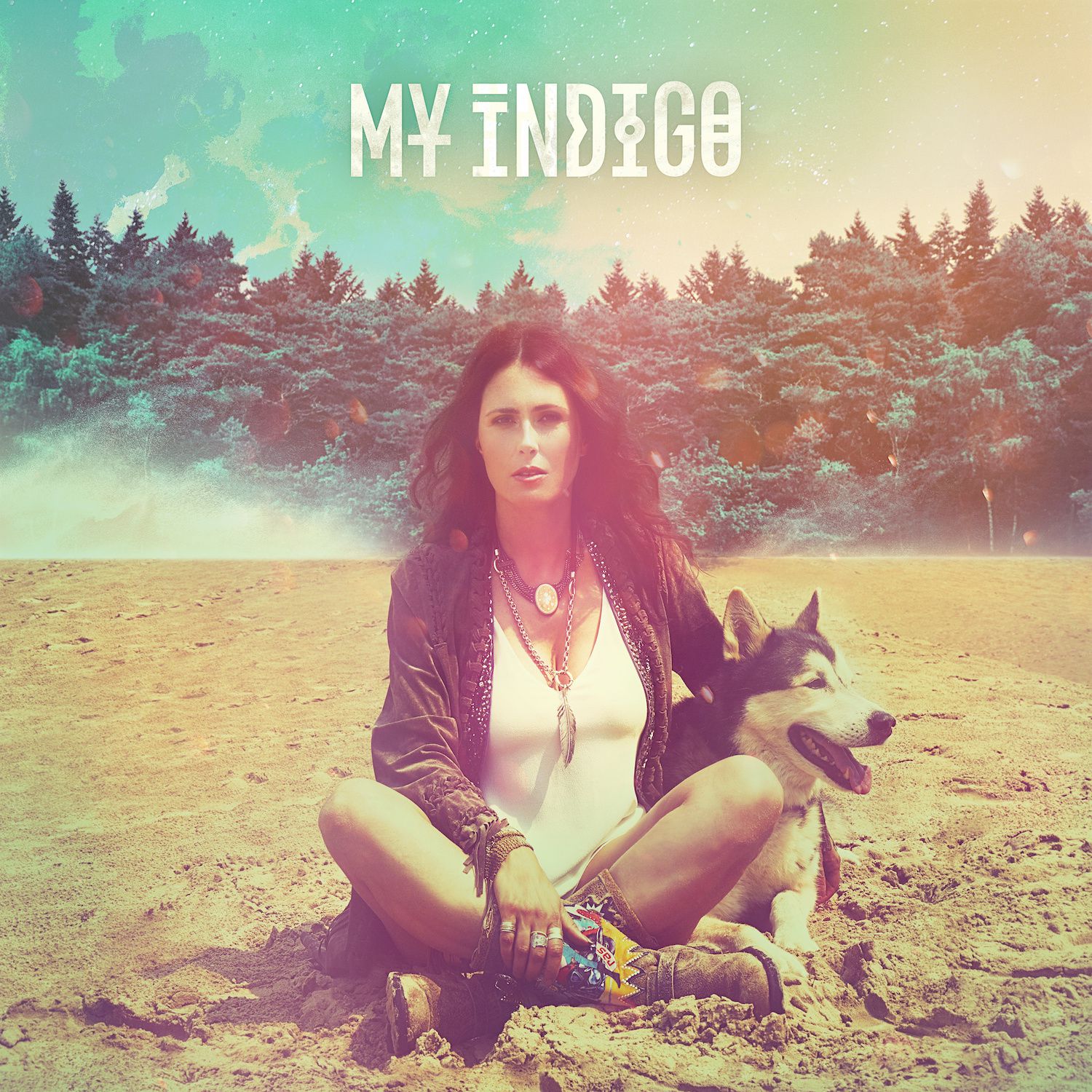 (8/10) My Indigo might not be a name that sounds very familiar to metalheads, but knowing that My Indigo is the new solo project of Within Temptation singer Sharon den Adel gives a bit more inside into what to expect.
The solo album results out of a tough period in life the iconic vocalist went through after having finished the "Hydra"-tour. It was a time when things that have been familiar over years all of a sudden changed, leading to a situation of being uninspired and tired. Den Adel decided to step back for a while, focusing on family, friends and hobbies.
During this time the magic of songwriting slowly returned, but it still needed three attempts from scratch to get things moving. Songs that were written have been wider than Within Temptation only and it was "My Indigo", the song, that was the first puzzle piece of many more to follow, creating a beautiful musical picture entitled "My Indigo".
The longplayer became a very personal one and it's the emotional aspect that makes the album to an excellent one. "My Indigo" has nothing to do with Within Temptation. From a musical perspective things can be described as a pop/rock album that includes quite some singer/songwriter elements. Each of the tunes on the album comes with a catchy melody, providing an ease to the album. At the same time it's the emotional depth of "My Indigo" that makes it stand out from the rest of releases, following a similar pattern. This album comprises of songs that are popular without getting even close to standardized pop music.
"My Indigo" is an album that has nothing to do with headbanging, loudness and riffs. It's an emotional journey, done by an iconic singer. Sharon den Adel wrote this album for herself and if folks like it or not wasn't something considered on the entire journey. And it was this focus that makes the longplayer to a very good one and it will surely reach a wider group of music fans. "My Indigo" is exquisite music with a high level of authenticity. A true soundtrack for spring- and summer time.
(8/10)
Tracklist:
My Indigo
Crash and Burn
Black Velvet
Indian Summer
Out of the Darkness
Star Crossed Lovers
Someone Like You
Safe and Sound
Lesson Learned
Where is My Love
Label: BMG
Genre: Pop/Rock
Release Date EU: April 20th, 2018