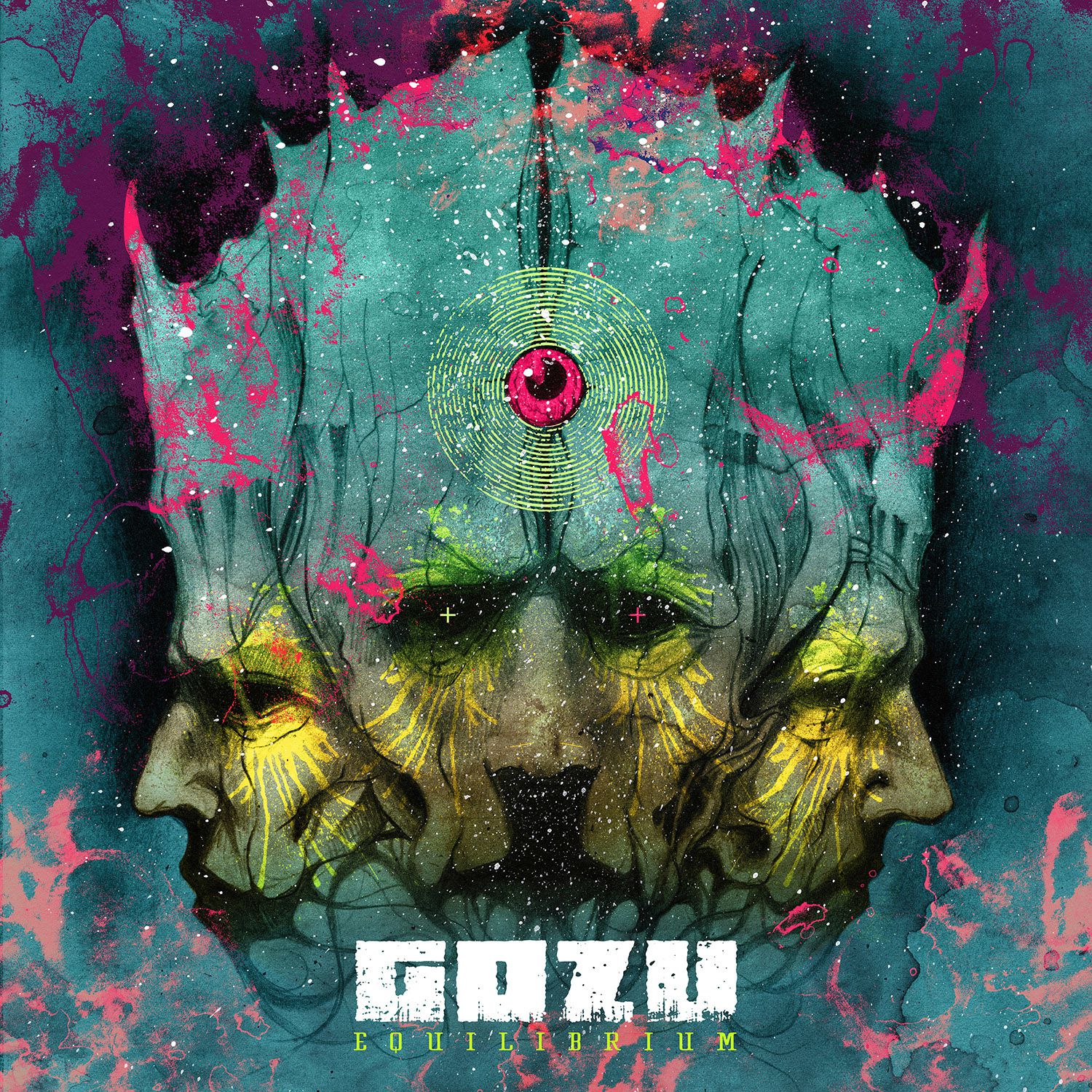 (8/10) It isn't an easy thing to place Boston, MA-based Gozu into a certain category when it comes to style and sound. The quartet builds their music on various sources of inspiration, leading to songs that are exciting from beginning to end.
2018 is the year of Gozu's newest delivery. The album is entitled "Equilibrium" and features eight songs. What doesn't sound like a lot of songs still leads to a running time of almost 50 minutes due to the length of each of the tunes.
Mentioning the length of song immediately brings us to the last track on the album. "Ballad of ODB" is with eleven minutes an epic closer of this record, showcasing all the influences Gozu builds their music on. The general vibe of this well-crafted epos is a psychedelic one. Especially in the first third of "Ballad of ODB" some calmer 60's classic rock dominates the sonic pattern. The tunes gets louder along the way with the general mood being the link that keeps things together.
Moving from finish to start means talking about "Ricky 'The Dragon' Steamboat". It's a killer riff that kicks-off the track and the album. It's stronger stoner rock breeze that comes with the opener while the solo parts are reminding of classic rock. The tune is an excellent start into the album and is followed by the slower paced "The People vs. Mr.T.". By the way, song titles of this longplayer are really unusual ones, but you probably recognized this already.
Another track that comes with a doomy vibe is the really cool "Manimal". The tune is a slowly grooving riff monster that peaks in a melodic chorus.
"Equilibrium" is an album that brings joy by its warm and organic expression. Nothing feels forced on this longplayer, with eight songs securing a brilliant flow. It's the totality of 50 minutes being the pleasure of an album that should also be listened to from beginning to end. Each of the songs is a little highlight in itself, but it's all together that creates enthusiasm. This album contains honest music for fans of hand-crafted rock music with an irresistible ease.
(8/10)
Tracklist:
Ricky "The Dragon" Steamboat

The People vs. Mr. T

King Cobra

Manimal

They Probably Know Karate

Prison Elbows

Stacy Keach

Ballad of ODB
Label: Metal Blade Records
Genre: Stoner-/ Classic Rock
Release Date EU: April 13th, 2018