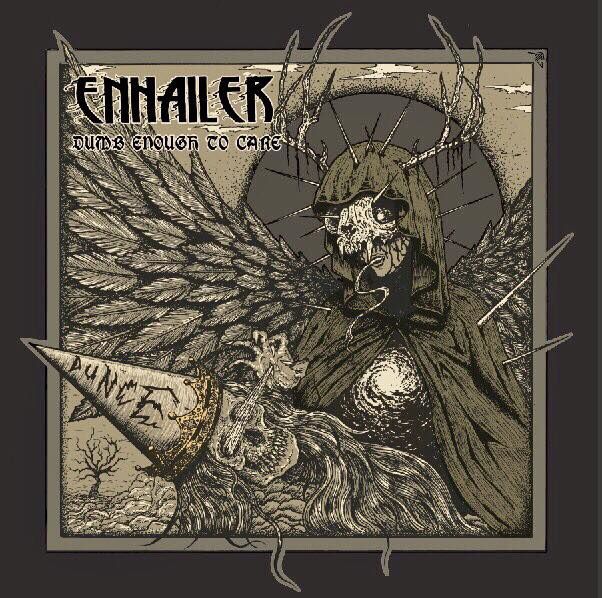 (7/10) Enhailer is a 2014 founded metal outfit that's very much into doom and sludge. The guys debut in 2106 with "Grisaille (Gra-sigh)" and release an EP entitled "Dumb Enough to Care" in 2017. I have to admit that I missed this EP that gets now again on my table since it will be released in vinyl.
"Dumb Enough to Care" is basically one song, not more. However, this track is 18 minutes in length and features down-tuned guitars, heavy riffs, some edges and intense vocals. I was surprised when I heard the song, that also benefits from a dynamic production.
Fans of Crowbar should check out this album.
(7/10)
Tracklist:
Dumb Enough to Care
Label: Burnout Records
Genre: Doom / Sludge
Release Date EU: June 14th, 2018