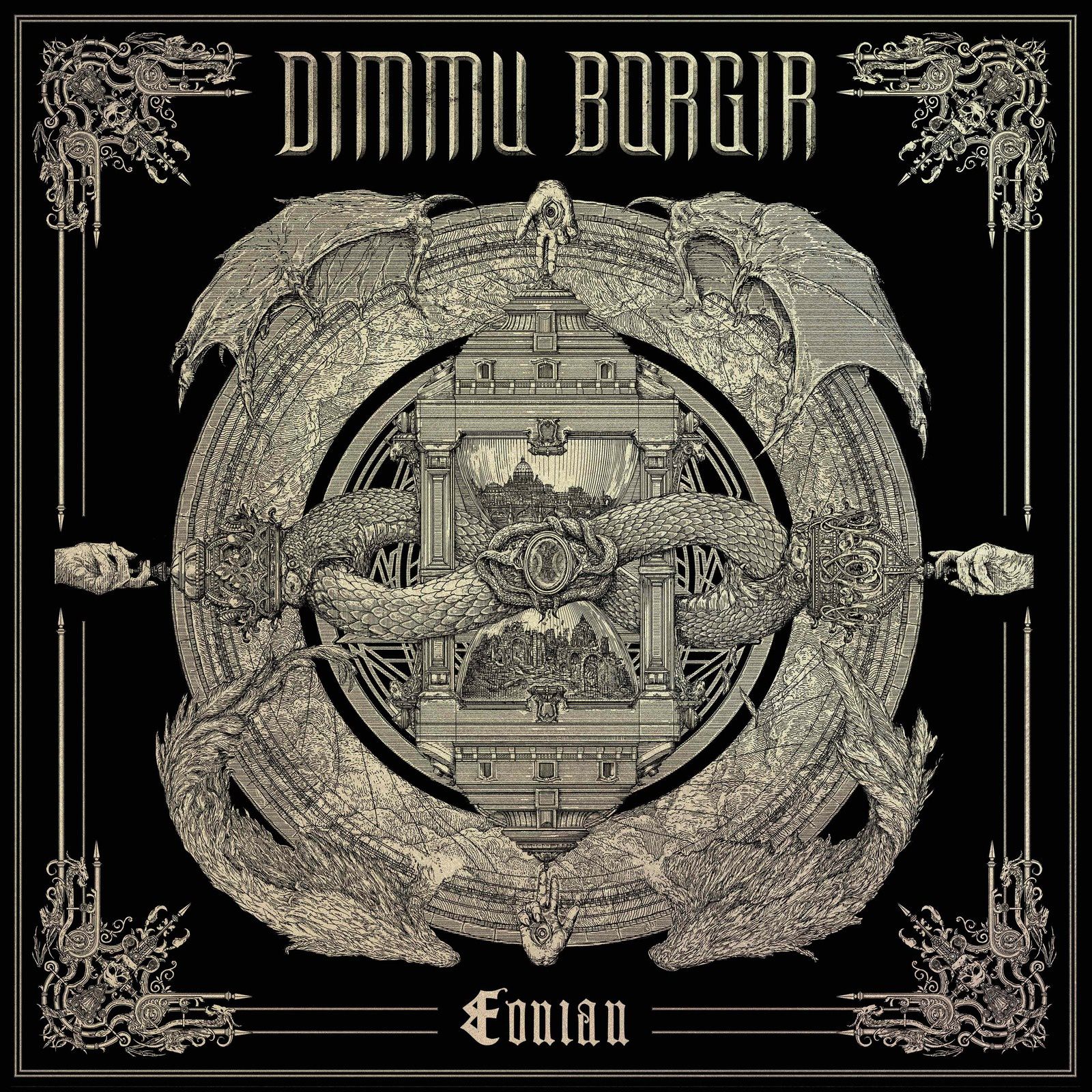 (6/10) In a time when first Dutch tulips start to spread their joyful colors all over Holland, it's the darkness from the North that enters Europe via the backdoor. Norwegian black metal pioneers Dimmu Borgir started a new mission to shade the brightness of spring with a new album the trio has in the pipline.
"Eonian" is the title of Dimmu Borgir's 10th longplayer, an album that features ten new songs. Considering the fact that "Abrahadabra", the predecessor, was published seven years ago gives the idea of a lot of time for working on new inspiring material.
Unfortunately I have to conclude that "Eonian" isn't the powerful album I expected. I was spinning the album several times, always hoping that it unveils a dark beauty I haven't discovered the previous round. Allow me a metaphor from baseball - bats stay cold when it comes to the new Dimmu Borgir record. The album might include some base hits, but definitely no homerun.
"Eonian" is like the endless flow of water, forced to stay in the riverbed. There isn't any wildness and what you get is the same thing only different. There is a lot of orchestrated bombast added to the album which camouflages a certain lack of inspiration. "Eonian" spreads a feeling of monotony. I haven't expected this at all, which made the disappointment even bigger. To be clear, I really like the earlier releases and I think that records like "Death Cult Armageddon" belong to the milestones of bombastic black metal. The new album though can't live up to these highlight from the North. Black metal is more than some uptempo parts and hoarse vocals by Shagrath. The longplayer misses the energy and enthusiasm of earlier albums. It feels like "Eonian" isn't a matter of heart. It sounds more like a 'must' to fulfill and also the well-done sound, with Jens Bogren at the helm, doesn't make any difference.
"Eonian" is the first real disappointment in 2018 and even if you're Dimmu Borgir fan I recommend to check out the album first.
(6/10)
Tracklist:
The Unveiling

Interdimensional Summit

ÆTheric

Council of Wolves and Snakes

The Empyrean Phoenix

Lightbringer

I Am Soveriegn

Archaic Correspondence

Alpha Aeon Omega

Rite of Passage
Label: Nuclear Blast
Genre: Black Metal
Release Date EU: May 4th, 2018