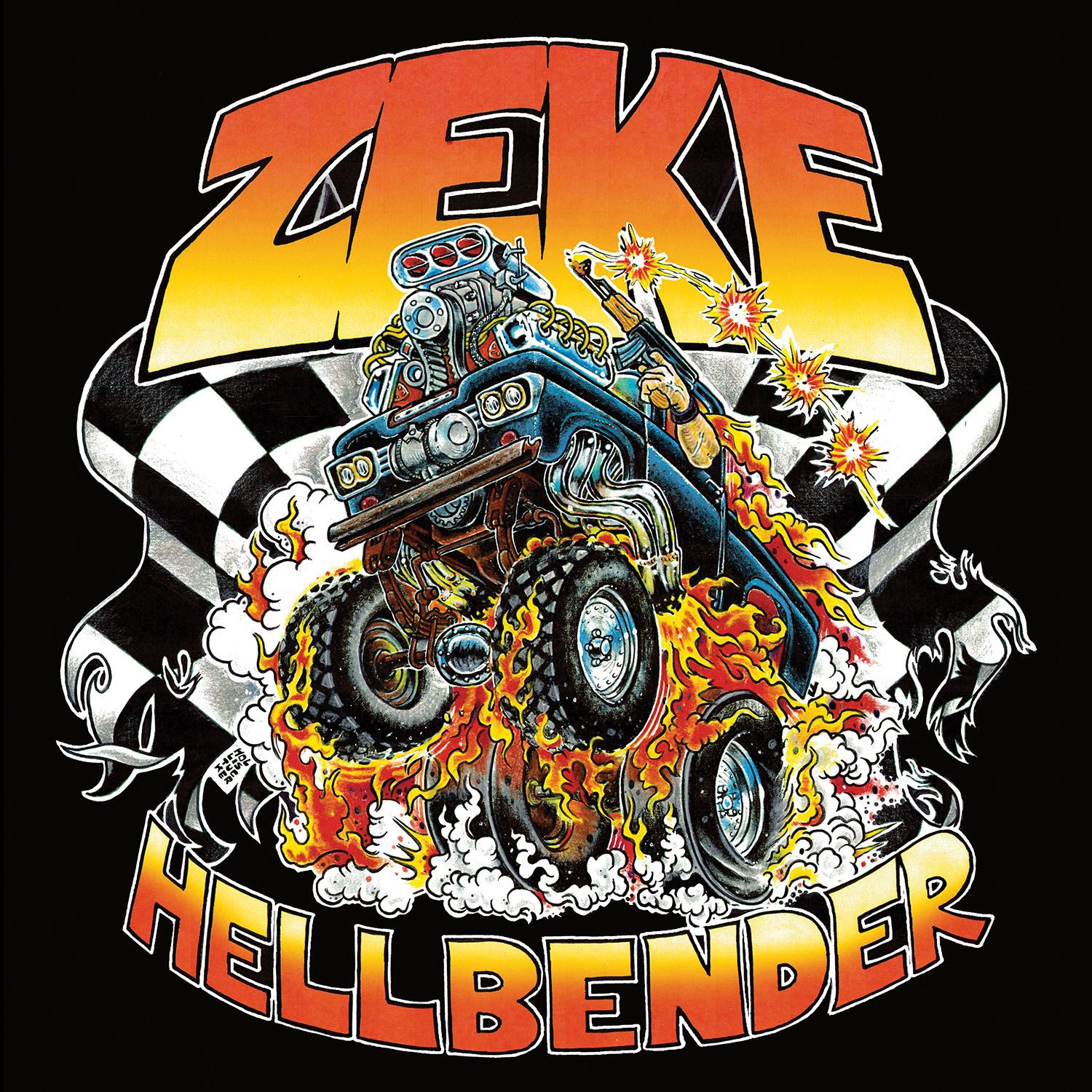 (7/10) The epicenter of rock music in the 90's was located in Washington. Seattle is still known as the city where grunge was born and it was this new musical genre that overshadowed the fact that there were much more band hailing from Seattle outside the grunge movement.
No less than metal icons Queensryche are from Seattle but also punk bands like Zeke call the North East of the US their home. The debut, "Super Sound Racing", was released in 1995, followed by some more records.
Over the last years it became a bit quite when it comes to Zeke, with the last studio album being 14 years old. 2018 is the year of Zeke's return. The guys ship their new longplayer "Hellbender" to the record shops on March 30th, an album that's a real blast.
Zeke isn't known for complex songs and calmer sounds. These guys are known for smashing and fast punk rock which they also put on "Hellbender". 15 song in total make you feel like sitting in a speed-train without breaks. The punk roots are obvious with each of the songs, but Zeke's sound is more than only punk. Over time the guys added some metal and blues parts to the mix which makes them sound like a punk version of the legendary Motörhead.
"Hellbender" became an aggressive and energetic album with right-in-your-face songs. These tunes are gaining in intensity by the sound of the album. No less that Jack Endino was at the helm and gave the album a spot-on sound that makes these 20 minutes to a wild ride that will be loved by rock/punk purists.
(7/10)
Tracklist:
All the Way
Two Lane Blacktop
On The Road
Working Man
Hellbender
County Jail
Burn
Goin' Down
White Wolf
AR-15
Cougar Rock
Devil's Night
Ride On
Redline
Big Rig
Label: Relapse Records
Genre: Thrash & Punk
Release Date EU: March 30st, 2018