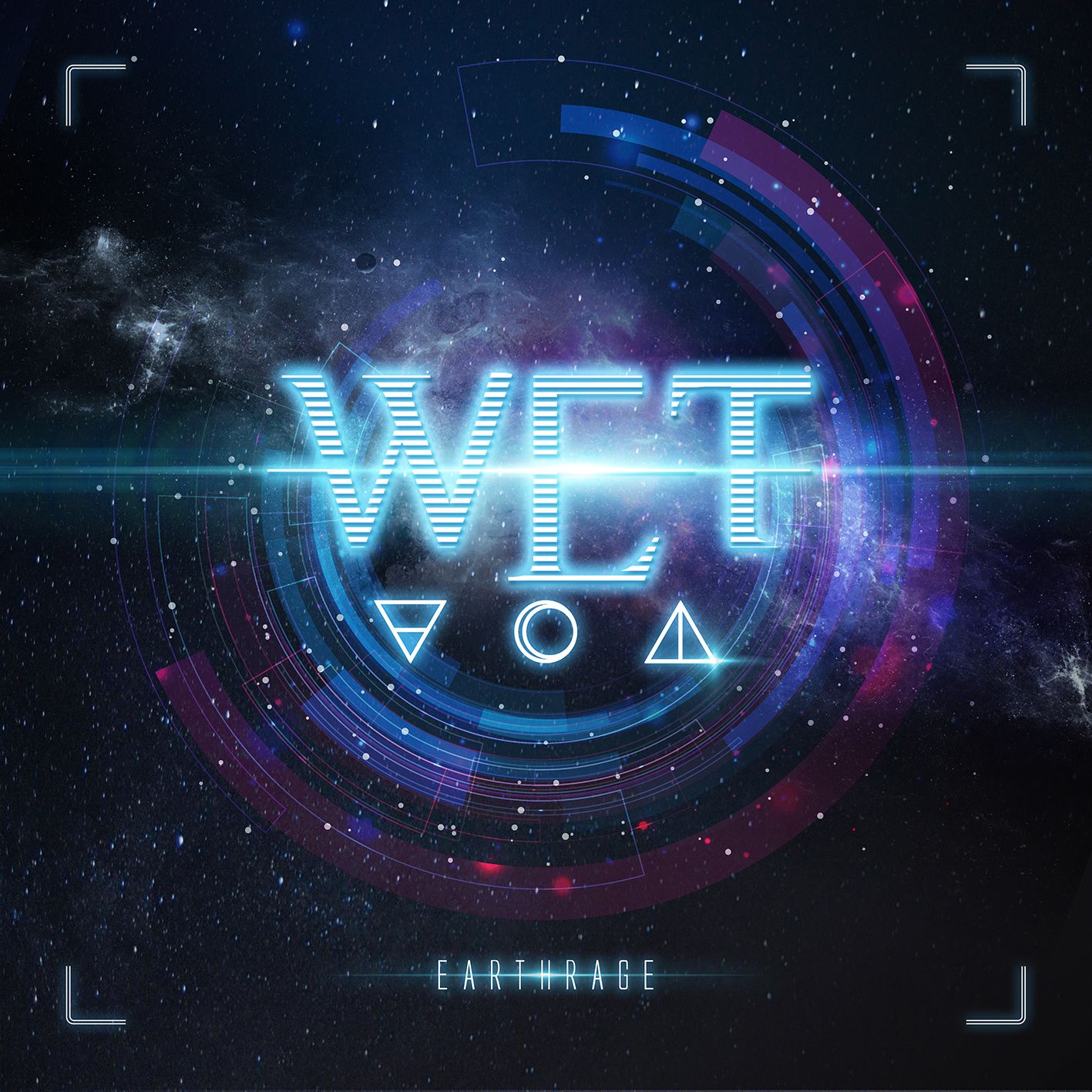 (8/10) W.E.T. doesn't belong to the bands that flood the scene with releases. The debut, simply entitled "W.E.T." was published in 2009 and it was "Rise Up" that marked the second delivery of this mainly Swedish rock outfit.
Five long years after having had the sophomore album in the record stores it's "Earthrage" that brings some new W.E.T. songs up to surface. The fact that the waiting time was that long is mainly due to other obligations the band members do have in their list two. W.E.T. musicians are no newcomers. The band is built around Robert Saell, Erik Martensson and no less than Jeff Scott Soto. The line-up for this album is completed by guitarist Magnus Henriksson and drummer Robban Baeck and it's these five guys that together created another vibrant rock record that features 11 melodic hymns.
Melodic (hard) rock includes the risk of becoming easily too sugar sweet and too much of a trivial concatenation of clichés. The beauty with W.E.T. is the musical savvy and experience of each of the musicians which makes W.E.T. avoiding all the mentioned risks.
Even though being very catchy and equipped with excellent melodies, each of the eleven songs has enough of a punch. OK, there are tunes like "Heart on the Line", a ballad that has the potential to move you to tears. These kind of songs must be on an album like this, but I appreciate the effort of W.E.T. to also add some 'harder' songs to the tracklist. "Burn" is such a crispy rocking song, "Kings on Thunder Road" is another one and also moderately paced "The Burning Pain of Love" belongs to the down-to-earth moments on this well-done longplayer.
W.E.T. didn't envision such a success when they started back in 2008. What was meant to be an outfit that reaches fans of Work Of Art, Eclipse and Soto developed into a constant player in the fields of melodic rock with "Earthrage" being the next chapter of this success story.
(8/10)
Tracklist:
Watch the Fire
Burn
Kings of Thunder Road
Elegantly Wasted
Urgent
Dangerous
Calling Out Your Name
Heart is on the Line
I Don't Wanna Play the Game
The Burning Pain of Love
The Never Ending Retraceable Dream
Label: Frontiers Music
Genre: Melodic Hardrock
Release Date EU: March 23rd, 2018