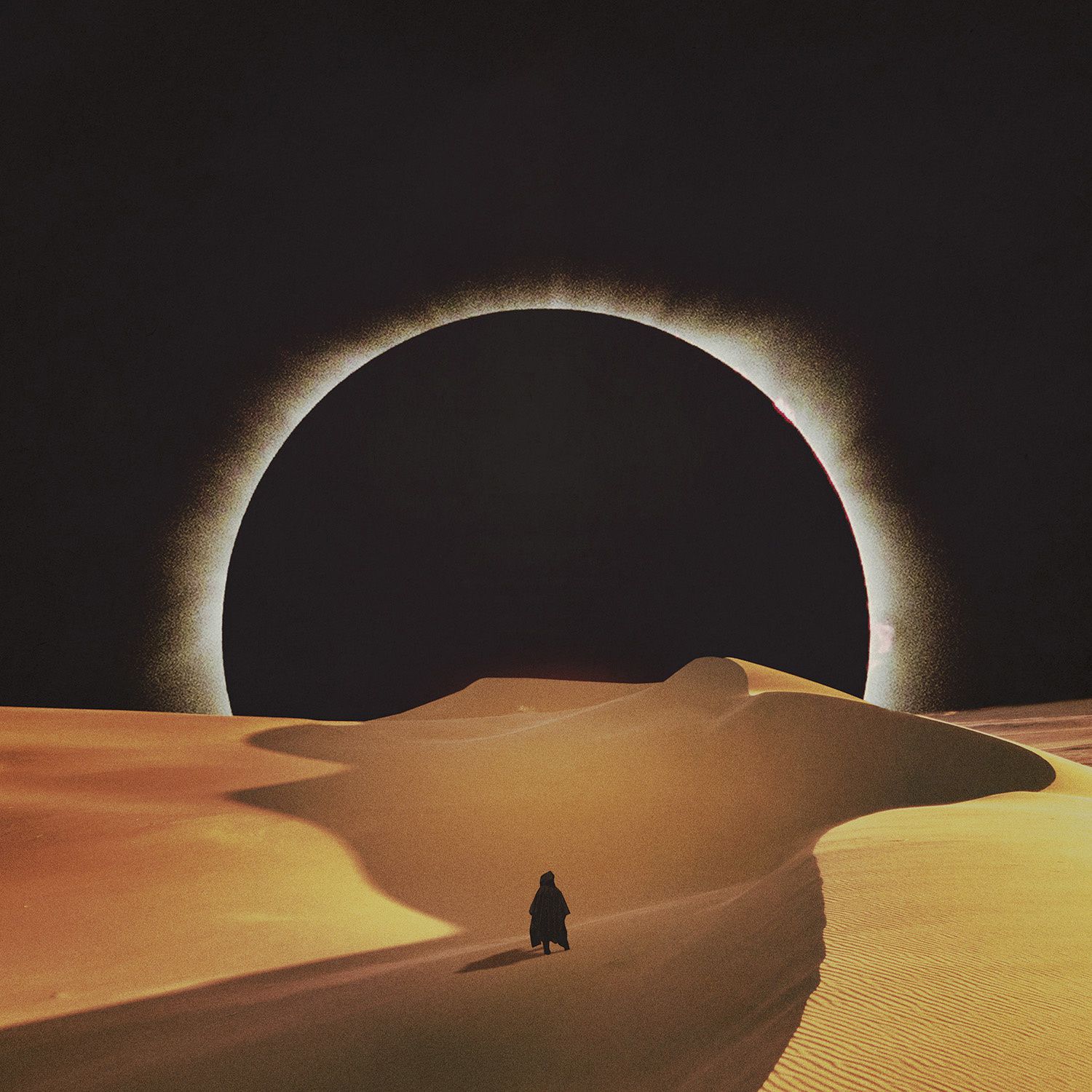 (8/10) Spanish prog rocker Toundra break the pattern. Two years after having released their latest album "IV", following "I", "II" and "III". So there was a crystal clear numbering system connected to their releases and everybody expected – indeed – "V". However, in order to surprise fans the title of the new longplayer is different. "Vortex" is what the fifth album is called and at least we can conclude that the title starts with a 'v'.
What's actually more exciting than the name is the music that come with "Vortex". Toundra's sound reminds me of Muenster-based Long Distance Calling. One thing the bands have in common is the instrumental songs that sometimes get extended to epical length. There is a feeling of jam sessions that acted as a base for these eight songs of which "Mojave" is with 11 minutes the by far longest. Good musical craftsmanship together with a sense for powerful riffs and a strong, but not too catchy melody line stand for the basic ingredients of what you get served by the Spanish quartet. I could see too many differences in their approach compared to "IV". It's more the details that are slightly different, leading to exciting news tunes that are treat for fans of ambitious and layered progressive rock that builds on some post-metal influences too.
"Vortex" is an album that slowly unveils its addictive potential. Once you're lassoed by these cinematic soundscapes you don't have a choice more than giving the album a few loops.
(8/10)
Tracklist:
Intro Vortex
Cobra
Tuareg
Cartavio
Kingston Falls
Mojave
Roay Neary
Label: InsideOut Music
Genre: Prog Rock
Release Date EU: April 23rd, 2018