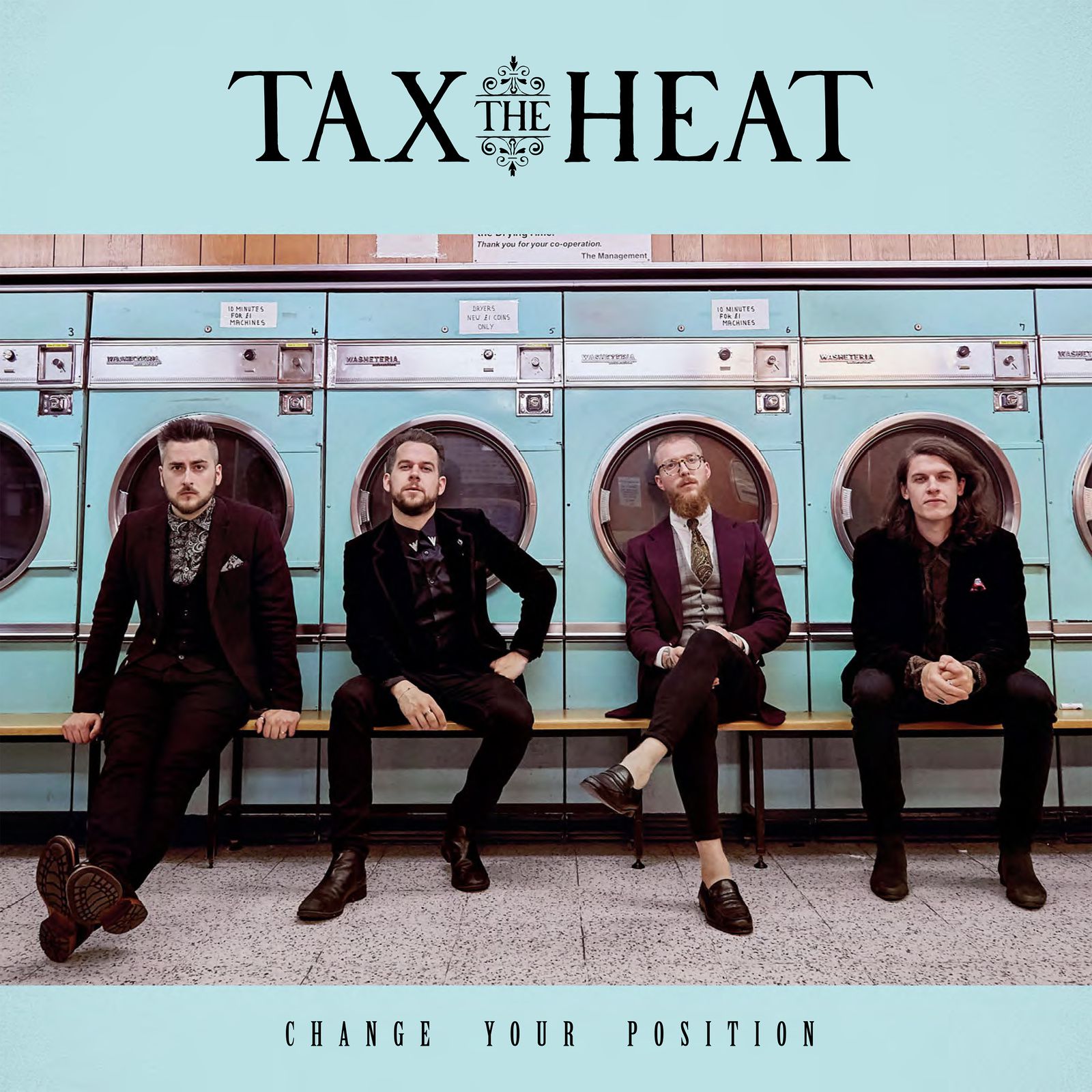 (8/10) The first time I could enjoy Tax The Heat was in November 2016 when the quartet got the opening slot of Europe's 'The Final Countdown - 30th anniversary tour 2016'. Tax The Heat had one album in their repertoire at that time and they used the songs from the debut to gain many new friends and fans on this tour.
Now, in 2018, the four-piece band has a second delivery ready to be shipped to the record stores.
Being entitled "Change Your Position", the new longplayer picks it up where the guys ended with the debut. The sophomore record comprises of 41 minutes of well-crafted rock music with style that's split into twelve chapter.
Tax The Heat stand for good hardrock with a positive vibe. The guys don't care about the grey shades of life. This album is colourful longplayer that adds colour to your everyday life.
To give you some hints regarding songs you listen to means mentioning the title track with its irresistible beat. Also the uptempo "On the Run" is a song you shouldn't miss if you like well-crafted rock music. "Taking the Heat" is a powerful rocker and the same goes for the grooving "M Headspace".
Great rock music doesn't necessarily demands denim and leather. Also well-dressed men in suits can create good rock songs. "Change Your Position" became an album that underlines the before mentioned. It's a light-hearted and entertaining album, done by a band we will hear more from in the future. Rock'n'roll with style.
(8/10)
Tracklist:
Money in the Bank
Change Your Position
Palying With Fire All That Medicine
On the Run
The Last Time
Taking the heat
My Headspace
We are Consumers
Cut Your Chains
Wearing a Disguise
The Symphony Has Begun
Label: Nuclear Blast
Genre: Hardrock
Release Date EU: March 9th, 2018