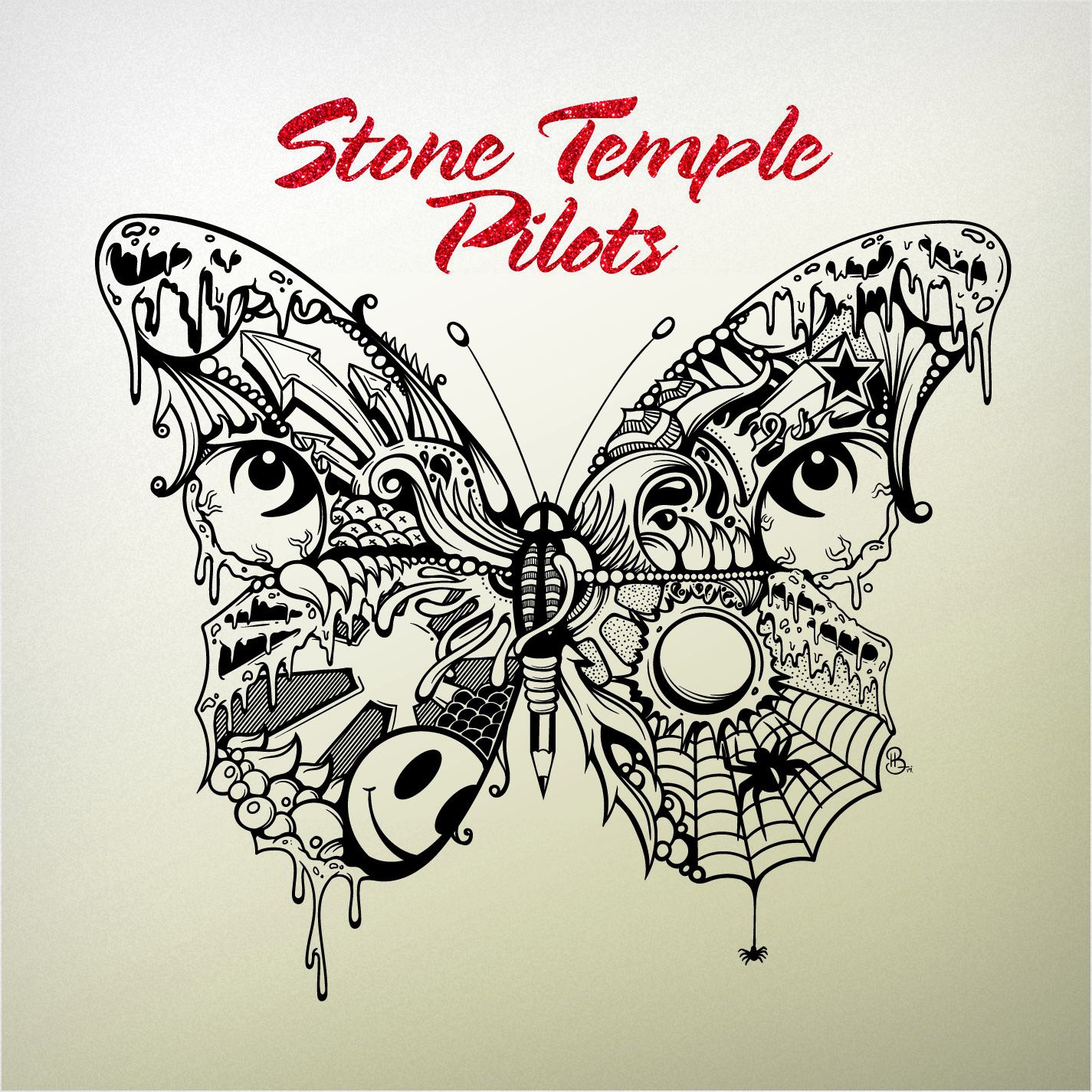 (8/10) Grunge was invented in Seattle and that's where iconic bands like Pearl Jam, Soundgarden, Alice In Chains and many more came from. In parallel a rock outfit was formed in San Diego, California that started with a similar sound. Scott Weiland, Dean DeLeo, Robert DeLeo and Eric Kretz began under the banner of Mighty Joe Young, which was changed to Stone Temple Pilots rather quickly. The quartet successfully surfed on the grunge wave with their debut entitled "Core", which was published in 1990. This first album pushed the band from zero to hero in no time. "Core" had chart entries in the US and Europe, including brilliant songs like "Sex Type Thing" and "Plush". "Core" is still the best album the band ever released, at least in my humble opinion.
What followed was a period of ups and down and luckily fans can welcome the band's seventh album this year. Simply entitled "Stone Temple Pilots" the new album features twelve songs of which "Meadow" was the first single that was unveiled in November last year. The interesting thing with the name of this longplayer is the fact that it's the second one in a row that comes with the bands name only on the cover. I guess that this is something really unique and I can't remember a band that did something like this before.
"Stone Temple Pilots" is the first album with new singer Jeff Gutt and the first one without the band's original vocalist Scott Weiland who passed away in 2015. "Stone Temple Pilots" doesn't look back so much. The quartet looks forward and the self-titled album expresses this approach very well. "Stone Temple Pilots" (the first one) closed an era of the band and the second strike starts a new one.
"Middle of Nowhere" is the grooving opener of the record with the slower paced "Guilty" being the next hit on the list. Grunge roots are partly included in the latter even though the tune itself comes with a wider style expression. "Meadow" is the earlier mentioned first release from the album and has some hit potential, while "Six Eight" brings back the rocking foundation. The gently swinging "Thought She'd Be Mine" takes over and also "The Art of Letting Go" represents a calm moment on the album with a solid portion of melancholy weaved into the tune. The end of this longplayer gets closer and it's the acoustic "Reds & Blues" that ends an album that presents well-crafted alternative rock music.
"Stone Temple Pilots" doesn't get close to the iconic debut and the sophomore "Purple" record. However, it's a strong rock album that finds a good balance between rock bursts and soulful moments.
(8/10)
Tracklist:
Middle of Nowhere
Guilty
Meadow
Just a Little Lie
Six Eight
Thought She's Be Mine
Roll Me Under
Never Enough
The Art of Letting Go
Finest Hour
Good Shoes
Reds & Blues
Label: Rhino / Warner Music
Genre: Alternative Rock
Release Date EU: March 16th, 2018