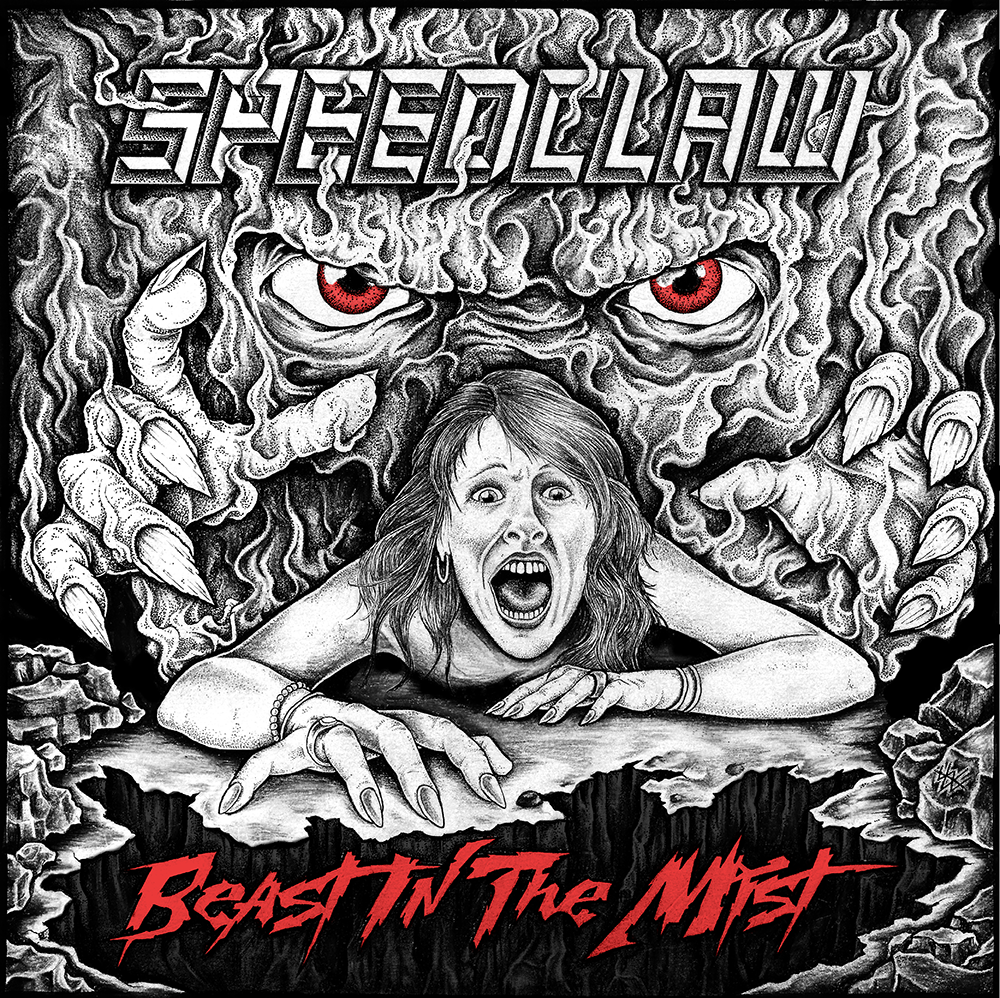 (7/10) Usually Croatia is known for excellent weather from spring to autumn with a summer vibe and beach-life included. But there's also some metal that's based in the country along the Mediterranean Sea coastline. Speedclaw, hailing from Rijeka, Croatia, is such a band that upholds the flag of heavy metal in the South Eastern parts of Europe.
Founded in 2015 the quartet unveiled a first EP in 2016. "Iron Speed" featured six tracks of which one was a cover of Exciters' classic "Heavy Metal Maniac". The choice of this song tells a lot about the sound you can expect from Speedclaw. The guys are heavily into traditional metal music that has its roots in the NWoBHM.
It was more than once that the second EP "Beast in the Mist" reminded me of Iron Maiden in the earlier days. The way guitar and bass are weaved into the songs clearly flags a main source of inspiration. Songs like the uptempo "Faster Than Hell" with its furious leads or the merciless "Evil Than You See" are perfect songs.
None of the tunes is a copycat of any NWoBHM band, esp. due to the coarse voice of frontman Silvano Cosic. But also the raging speed of "Aggression Strikes" makes a difference and refers to early speed metal.
"Beast in the Mist" is an EP with a cool entertainment factor, taking the listener back to a time when metal started to gain momentum – a time machine into the mid 80's that you should enter for 30 minutes metal adventure.
(7/10)
Tracklist:
Prelude
Beast in the Mist
Faster Than Hell
Rising of the Claw
Aggression Strikes
Evil That You See
Label: Shadow Kingdom
Genre: Heavy Metal
Release Date EU: February 2nd, 2018