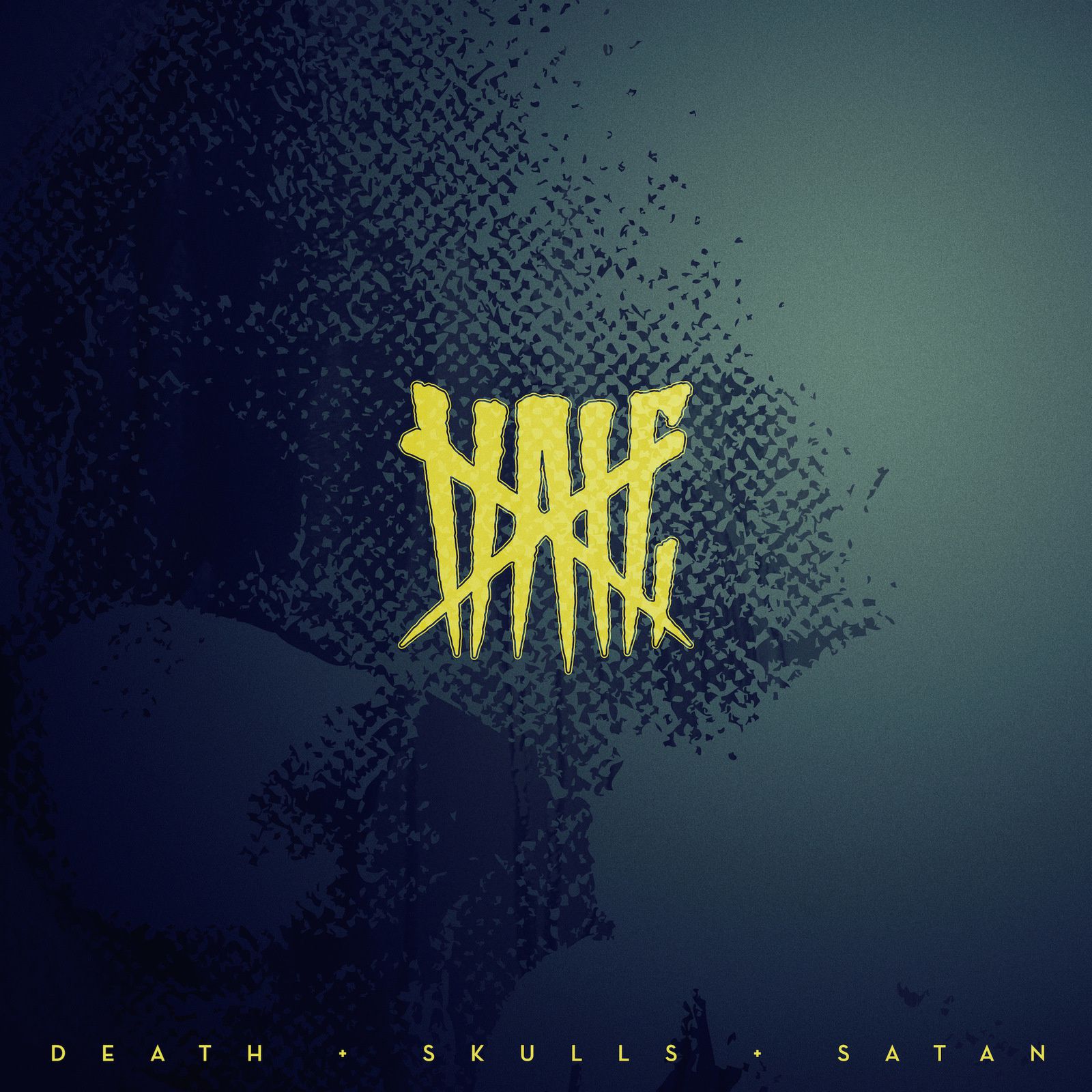 (7/10) Nale is a Swedish metal outfit that had its start in 2007. The self-titled first EP saw the light of day in the same year and it was in 2012 when Nale premiered with a full-length longplayer. The label info tout the band as 'Sweden's hottest underground metal act' which might be a bit over the top. However, the quartet delivers with "Death. Skulls, Satan" a rock solid album that feels like a punch right into the face.
The tracklist comprises of eleven songs, reminding of bands like Pantera and The Haunted. The first two songs on the album speak a clear language. Nale is heavy and aggressive when it comes to their sound. "Filth!" is an extremely powerful riff attack that follows the ruthless opener "Slither!"
After getting out of the blocks very well Nale's sound slightly shifts towards rock. "Dead Man's Song" is a track that again shows some references towards bands like Pantera, mainly due to the Southern vive, but there's also more traditional rock involved in this tune. Melody plays a more important role when it comes to "Dead Man's Song", an approach that's finds a counterpart in the title track. "Dead. Skulls. Satan" is an uptempo song, somewhere between metal, rock and punk.
The first four songs give a good idea of what you get with "Death. Skull. Satan". The album features aggressive metal track that never fade away into calmness and ease. The fourpiece band unleashes real metal vigor, mainly driven by mighty riffs, a merciless groove and dynamic vocals. Listening to this album is definitely no period of suffering. The songs stick right from the beginning and it's solely the wider variation of style that made me think of a band searching for the essence of their sound. Anyhow. Good stuff for people searching for riff power.
(7/10)
Tracklist:
Slither!
Filth!
Dead Man's Song!
Death, Skulls & Satan!
Exit!
No Escape!
Drive!
The Black!
Hell's Wrath!
Smasher!
Pigs!
Label: Black Lodge Records
Genre: Modern Metal
Release Date EU: March 23rd, 2018