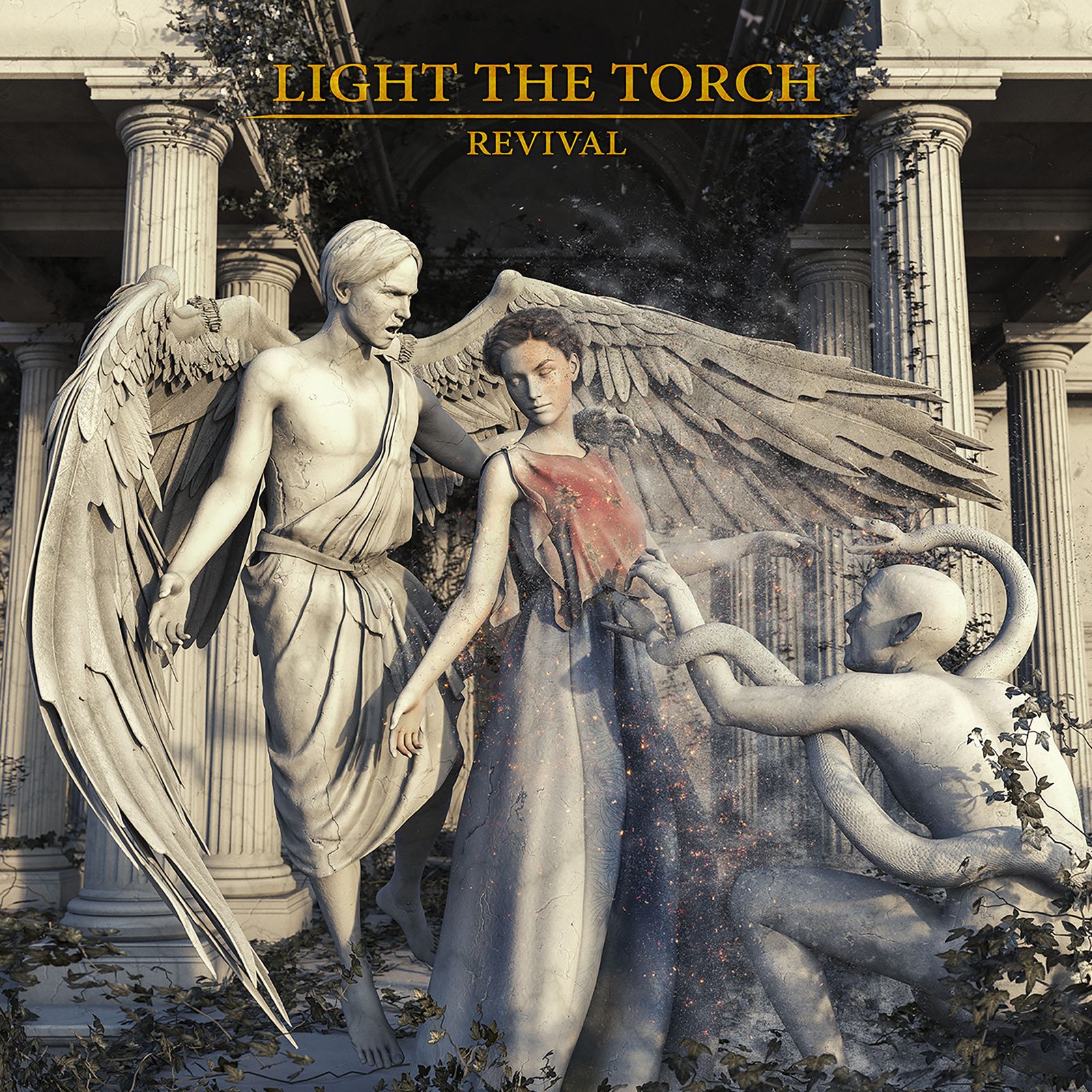 (7/10) You might hear the name Light The Torch for the very first time, but if you're into metal the name Devil You Know sound far more familiar. Now, Light The Torch and Devil You Know are the same. After going through some rough times in 2016 the band unveiled in 2017 their new name, followed by the first Light The Torch album as we speak.
The powerhouse from Los Angeles, CA consists out of Howard Jones, Francesco Artusato and Ryan Wombacher with Mike Sciulara who took place behind the drum kit.
"Revival" is the title of Light The Torch's debut, comprising of 12 songs that bridges metalcore with modern metal and melody.
After spinning the album several times I must say that I like what I heard. What's the thing though too with "Revival" is that I miss the some surprises, these jaw-dropping good moments that you haven't expected.
No doubt, riffs are heavy ("Raise the Dead" and "Virus") and brutal outbursts, like "The Sound of Violence", are well done. Great craftsmanship, in general on a very high level, isn't something unexpected, knowing the musical vita of the quartet. The album sounds to me like a first step of four guys to get back into a productive mode after some rougher days, weeks and month. Many ideas, that probably grew over the last years found a spot on this longplayer - a true 'revival'.
To sum up: "Revival" is a well-done modern metal album with some metalcore references here and there. It doesn't provide many moments of wow and it doesn't push the listeners out of the comfort zone either. The album is very much according to the book, which isn't necessarily something bad. If you're looking for solid and powerful modern metal record it's "Revival" that can still your hunger.
(7/10)
Tracklist:
Die Alone
The God I Deserve
Calm Before the Storm
Raise the Dead
The Safety of Disbelief
Virus
The Great Divide
The Bitter End
Lost in the Fire
The Sound of Violence
Pull My Heart Out
Judas Convention
Label: Nuclear Blast
Genre: Modern Metal
Release Date EU: March 30th, 2018