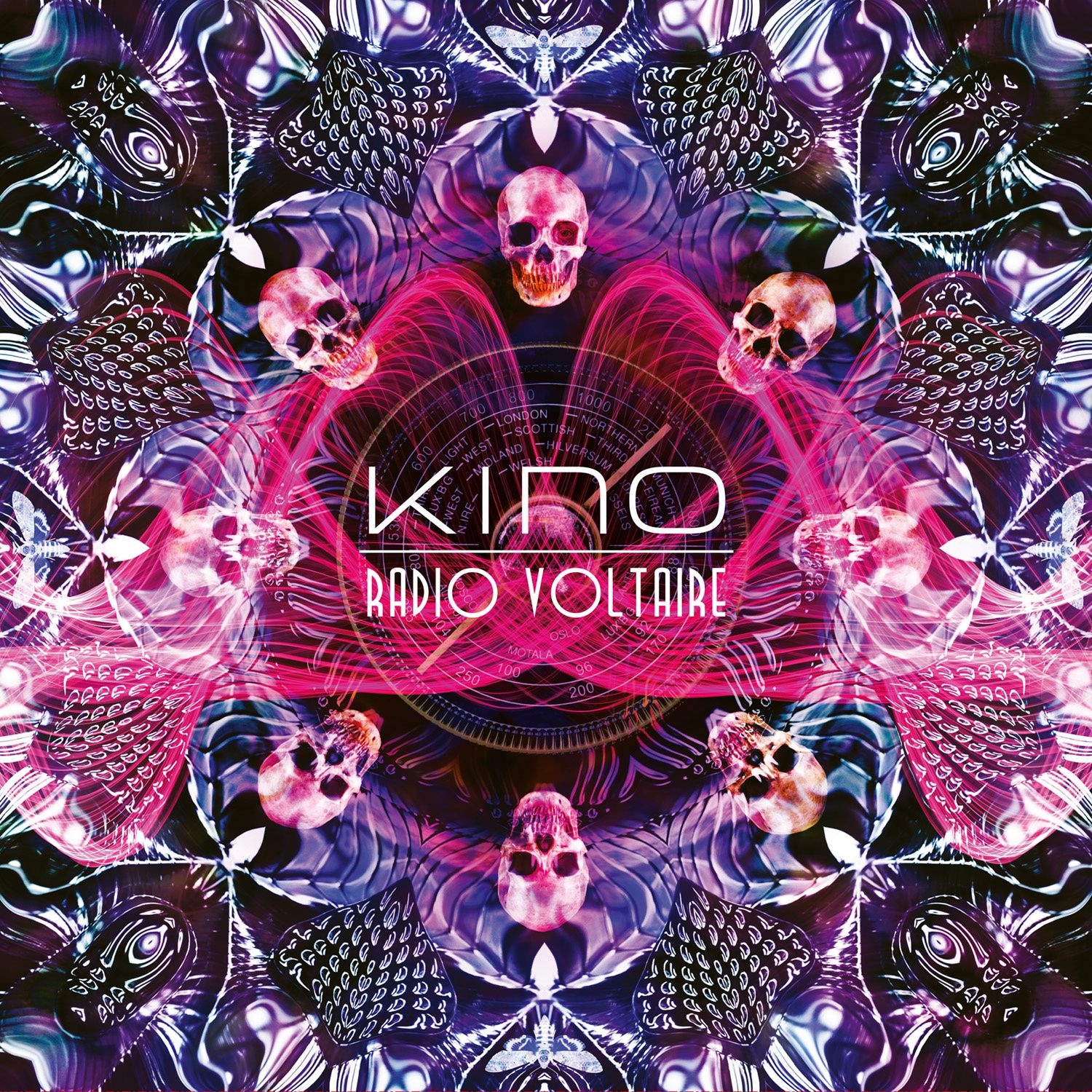 (9/10) In German language there's a term called 'Kopfkino' which means something like 'inner cinema' if translated to English. Now, I don't know the exact background of Kino's name but what I do know after having given "Radio Voltaire" some loops is that the four guys create a kind of 'Kopfkino' with their sounds and songs.
You might not have heard of Kino before even though the debut was published in 2005. "Picture" is the title of Kino's first album from 13 years ago, followed by "Radio Voltaire" in 2018.
Kino is the mainly the brainchild of John Mitchell, also known from Lonely Robot. The singer and guitarist had the intention to start working on a new Lonely Robot album which was from a timing perspective not optimal and it was the label that came up with the idea of the sophomore Kino album. Mitchell got excited by the idea and reached out to the other main member of Kino, Pete Trewavas from Marillion. The guys met and it didn't take a long time of convincing.
With these two founding members being on board, things started to move rather quickly, leading to eleven songs that ended up on the highly acclaimed second Kino longplayer.
Kino creates on "Radio Voltaire" a universe of sounds of which each note is an individual star and it's the totality of all stars that makes this album shine. Each of the songs is well-crafted and thought through from beginning to end. What sounds like a very rational approach reflects just one part of the story. John Mitchell and Pete Trewavas add a solid portion of emotions to their songs too which balances mind and soul.
"Radio Voltaire" contains songs that are built on more than just one layer. These tunes reflect the musical expertise of the two drivers of Kino and shows that progressive rock music doesn't need to be overly intellectual neither it's a stage to solely present musical savvy. The music on "Radio Voltaire" is entertaining as well as it demands attention of the listener. It's not musical fast-food you get served. It's a tasty experience that comes with a high entertainment factor. Good stuff for ears and mind.
(9/10)
Tracklist:
Radio Voltaire
The Dead Club
Idlewild
I Don't Know Why
I Won't Break So Easily Any More
Temple Tudor
Out of Time
Warmth of the Sun
Grey Shapes on Concrete Fields
Keep the Faith
The Silent Fighter Pilot
Label: InsideOut
Genre: Progressive Rock/Metal
Release Date EU: March 23rd, 2018