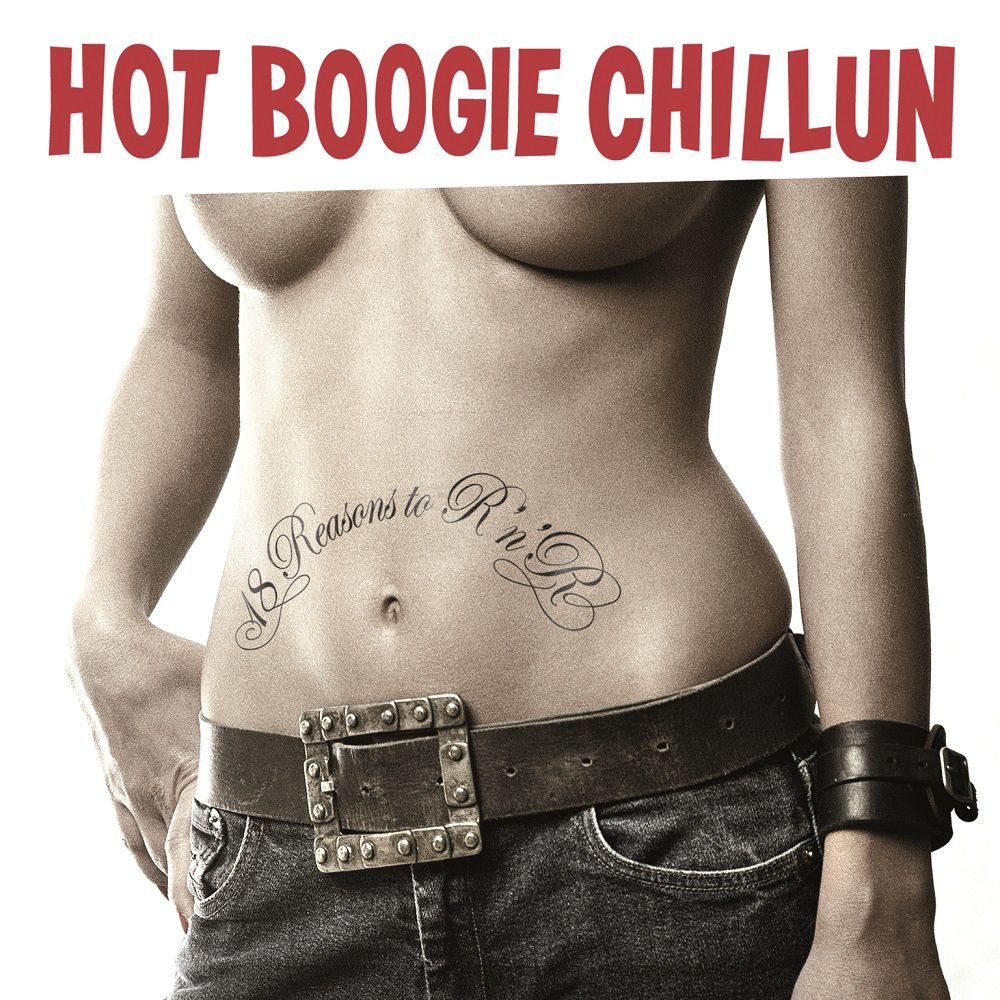 (8/10) Sascha Vollmer (alias Hoss Power) and myself, we have at least one thing in common – we share the same city of birth and that's already a good reason to follow the musical career of the Swabian cowboy from the Oschdalb.
Vollmer's main band is The Bosshoss, a rock'n'country outfit he's running since several years together with Alec Voelkel (alias Boss Burns). I not the youngest anymore, but I can remember the early days of The Bosshoss, a time when they rocked smaller venues in the province. These nights were just awesome – good music and a few beers, that was all you needed at that time.
The Bosshoss could enlarge their fan base enormously within Germany, Austria and Switzerland. What unfortunately happened in parallel was that the songs became more average and trivial with every new longplayer. The last album made me even think about the guys riding a dead horse - sticking to the cowboy metaphor.
OK, enough about The Bosshoss. This review is about Hot Boogie Chillum, which was Vollmer's first band. Vollmer reactivated the trio and re-released the legendary "15 Reasons to Rock'n'Roll" from 2005. The songs are remixed and remastered and there it is again – the good old rock spirit, the vibe and the groove that also has been a fundamental part of The Bosshoss' early days.
This longplayer combines rockabilly, blues and country to something that's puts a spell on you. Standing still while listening to these songs is a mission impossible. Uptempo rockers like "I Wanna" are brilliant tracks that make your day. The same goes for the opener "What Happened to Me"; inspired by Jethro Tull's "Locomotive Breath" basic theme, and the 60's rocker "Penetration".
"18 Reason to Rock'n'Roll" doesn't include any boring song. Each of these tunes is a little highlight in itself with the remastered version bringing this even more to forefront.
By the way, if you think that the '18' is a typo you're wrong. The new version comes with three extra songs, all together creating a real rock'n'roll volcano. You shouldn't miss this album, regardless if rock'n'roll, country and/or blues fascinates you. And even if you're a metalhead with a passion for riff power you should check out this album. It's pure entertainment and fun. More of this.
(8/10)
Tracklist:
What Happened to Me
Oh Well
Triple Extroversion
Pure
Chickpulling Machine
Boogie & Harmony
Butterfly
I Wanna
Love and A 45
Good Cooking
Penetration
Send Me Your Love
Volcano
Come on
Widow Wimberly
At Least I'll Try
The One
No One Will Ever Know
Label: Internashville Recordings
Genre: Rock'n'Country
Release Date EU: April 6th, 2018