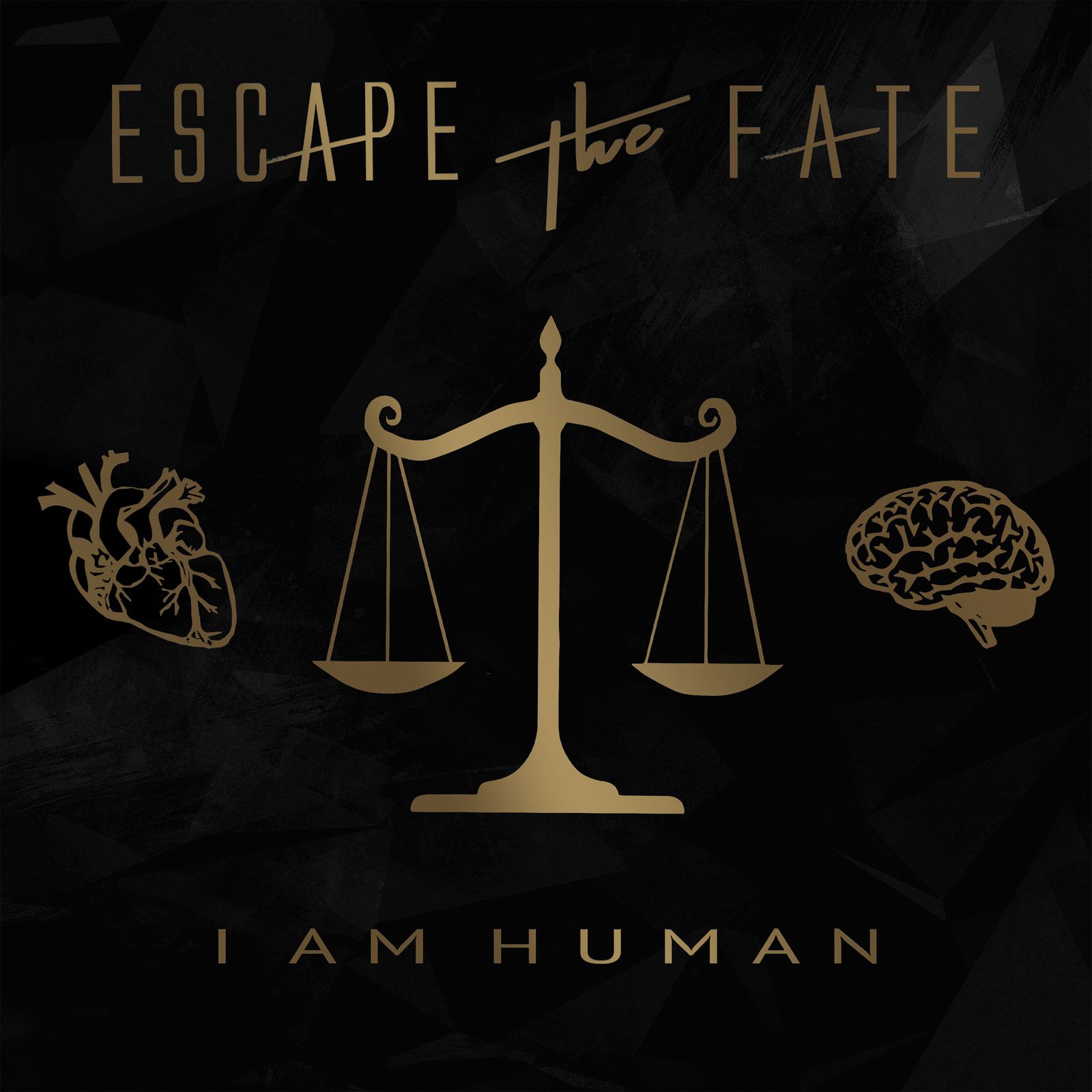 (6/10) "I am Human" is Escape The Fate's 6th longplayer. The album will be released on March 30st which means that fans had to wait a bit longer since the release day was moved by a few weeks. However, here it is.
"I am Human" is slightly different. "Empire", unveiled as a video a while ago, gave already a first indication of what to expect. The band from Pahrump, Nevada always added a solid portion of melody to their postcore/metalcore songs, but this time the go one step further. Elements of pop music found their way into most of the songs on "I am Human", with synthesisers that are close to the edge of becoming cheesy. "Broken Heart" is such a song that has the bigger masses in focus and "Resistance" is more of a friendly 'No' rather than real 'resistance'.
Last but not least there is an acoustic ballad on the tracklist. "If Only" is the title of the distracting track that immediately brings up the question of why this song ends up on an album of a former post-hardcore band.
Some better moment, even though still being far away from post-hardcore, are the heavy "Digging My Own Grave" and harder "Recipe For Disaster". "Riot" is not too bad either and reflects the sleaze influences in a dominant way.
With having all this in mind I can't give more than points to an album that includes songs that are a bit too much mainstream-based. I can't get rid of a thinking that commercial success was steering too much and that's why the band played safe with "I am Human".
(6/10)
Tracklist:
Beautifully Tragic
Broken Heart
Four Letter Word
I Will Make It Up to You
Bleed for Me
Do You Love Me?
I Am Human
If Only
Empire
Recipe for Disaster
Riot
Digging My Own Grave
Resistance
Let Me Be
Label: Eleven Seven Music
Genre: Melodic Metalcore
Release Date EU: March 30st, 2018