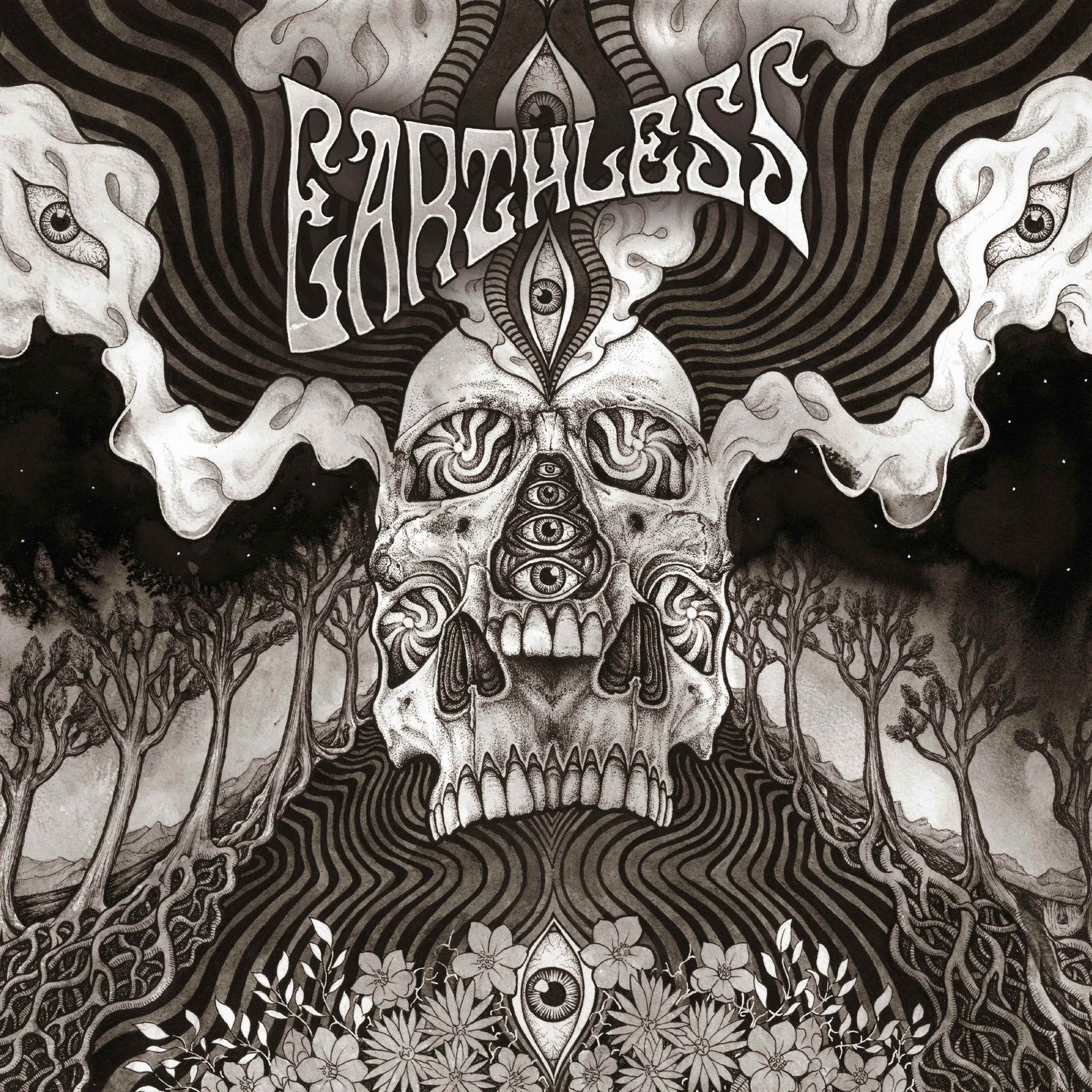 (8/10) Earthless, a rock band hailing from San Diego, California, started in 2001 by Isaiah Mitchell, Mike Eginton and Mario Rubalcaba. The trio shared a common passion for psychedelic rock music and German Krautrock, which built the base for a debut that was published in 2005.
The trio released two more records and also has live recordings on their list of releases to date. The most popular one is "Live at Roadburn" when the band performed a 90 minutes set with knowing that the show was recorded. This gave the album a very authentic touch, an approach that maybe should be used more often.
Even though Earthless is in business already for such a long time the guys still premiers when it comes to a few things on the new longplayer "Black Heaven". First of all the newest longplayer will be released via Nuclear Blast, which is the first newness. Secondly the trio, that usually is an instrumental one, added vocals to the new songs.
The album comprises of six songs, all benefiting of a warm and organic sound that was done at Rancho de la Lune with Dave Catching (Eagles Of Death Metal) at the helm. With the exception of "Volt Rush" tracks are rather long. Earthless incorporates all their experience and passion for jamming into each of the tracks on this disc. Longer instrumental parts clearly reflect the roots of this psychedelic rock outfit. It gives the album an unpredictable dynamic with the vocal lines adding the structure that holds together the creative instrumental section in a good way.
"Black Heaven" is great next album for Earthless and fans of psychedelic rock music. The album weaves together classic rock, Krautrock and some jazz to a great total that sounds authentic and won-to-earth. This is music for people with a passion for well-crafted and organic rock music that comes without frills and gimmicks.
(8/10)
Tracklist:
Gifted by the Wind
End to End
Electric Flame
Volt Rush
Black Heaven
Sudden End
Label: Nuclear Blast
Genre: Psychedelic Rock
Release Date EU: March 16th, 2018