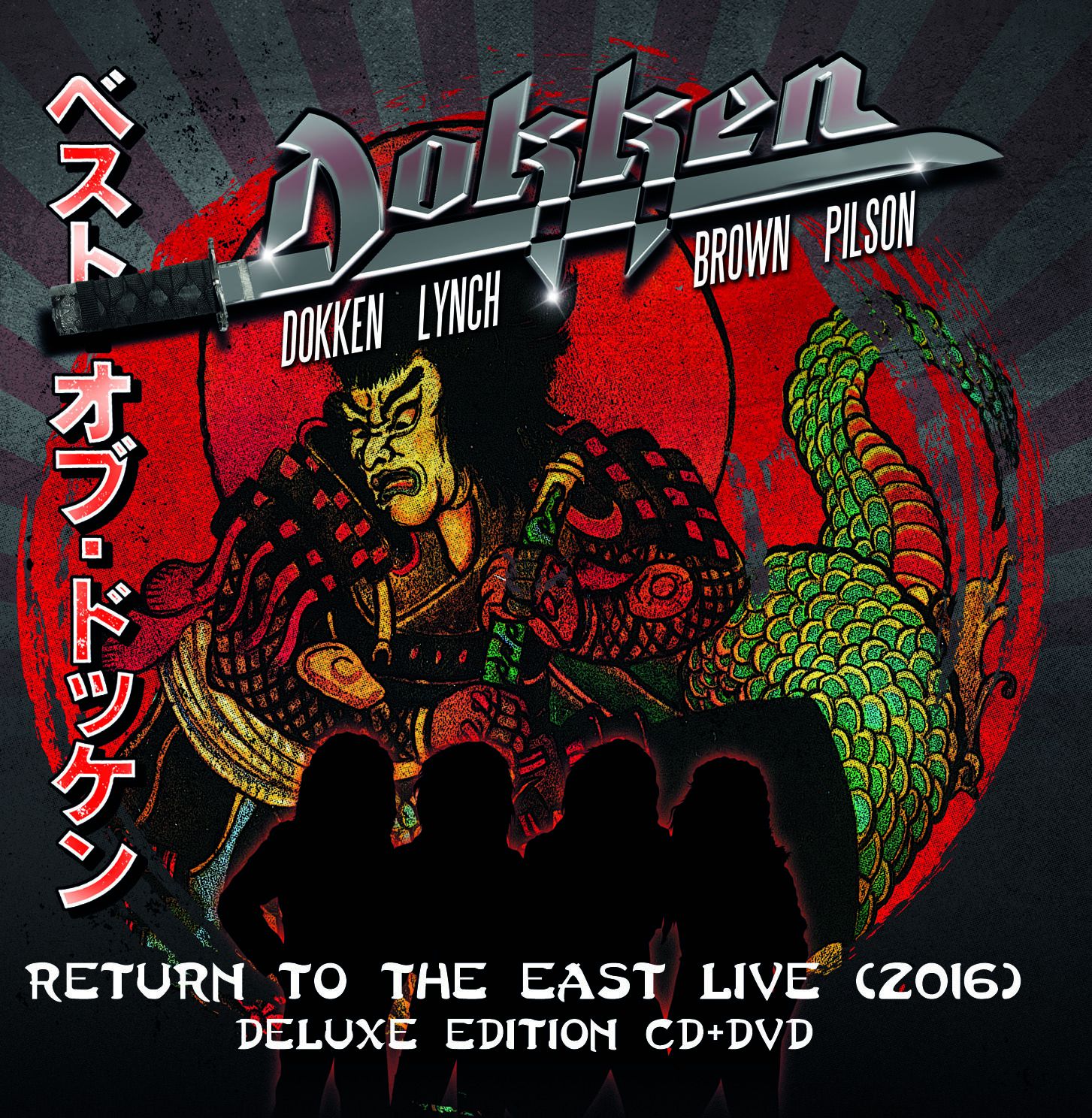 (*/10) If you didn't live under a rock for the last 30 years, Dokken is a band you at least heard of. Don Dokken, George Lynch and Co. were extremely successful during the 80's. Records such as "Under Lock and Key" and "Tooth and Nail" belong to the finest hour of melodic metal and it was the contribution of the title track to the "Nightmare at Elm Street 3 – Dream Warriors" movie that marked the all-time high of this legendary band from California.
Unfortunately success couldn't be maintained, mainly due to conflicts and different opinions and different musical directions. Line-up changes followed, band members started new project/bands and some comebacks have been tried out too, with the latter never getting close to the magic moments of the mid 80's.
What was as remarkable as unexpected was a show Dokken performed in the original line-up at the 2016 edition of Loud Park Festival in Japan. Don Dokken, George Lynch, Jeff Pilson, and Mick Brown played an entire show that night and captured the moment on CD and DVD.
The current live album reminds of Dokken's first live album "Beast in the East" which was recorded in Japan too. Even though the setlist slightly differs it's classics like "Unchain the Night", "When Heaven Comes Down" and "In My Dreams" that built the core of the show. This live album is a nostalgic one that brings back the good vibes from thirty years ago with a Don Dokken sounding much better than what fans partly got hear over the last years - even though the old days are gone.
To spice things up the album also includes with "It's Another Day" a new studio track that quite OK without having a big real wow-effected. "Heaven Sent" and "Will the Sun Rise" complete the release, both being done in an acoustic version.
"Return to the East – Live" became a good live album with songs that are milestones in melodic metal. However, I still prefer the first four studio albums and the "Beast in the East" live release.
(*/10)
Tracklist:
It's Another Day (New Studio Track)
Kiss Of Death
The Hunter
Unchain The Night
When Heaven Comes Down
Breakin' The Chains
Into The Fire
Dream Warriors
Tooth And Nail
Alone Again (Intro)
Alone Again
It's Not Love
In My Dreams
Heaven Sent (Acoustic Studio Bonus Track)
Will The Sun Rise (Acoustic Studio Bonus Track)
Label: Frontiers Music
Genre: Melodic Metal
Release Date EU: April 20th, 2018