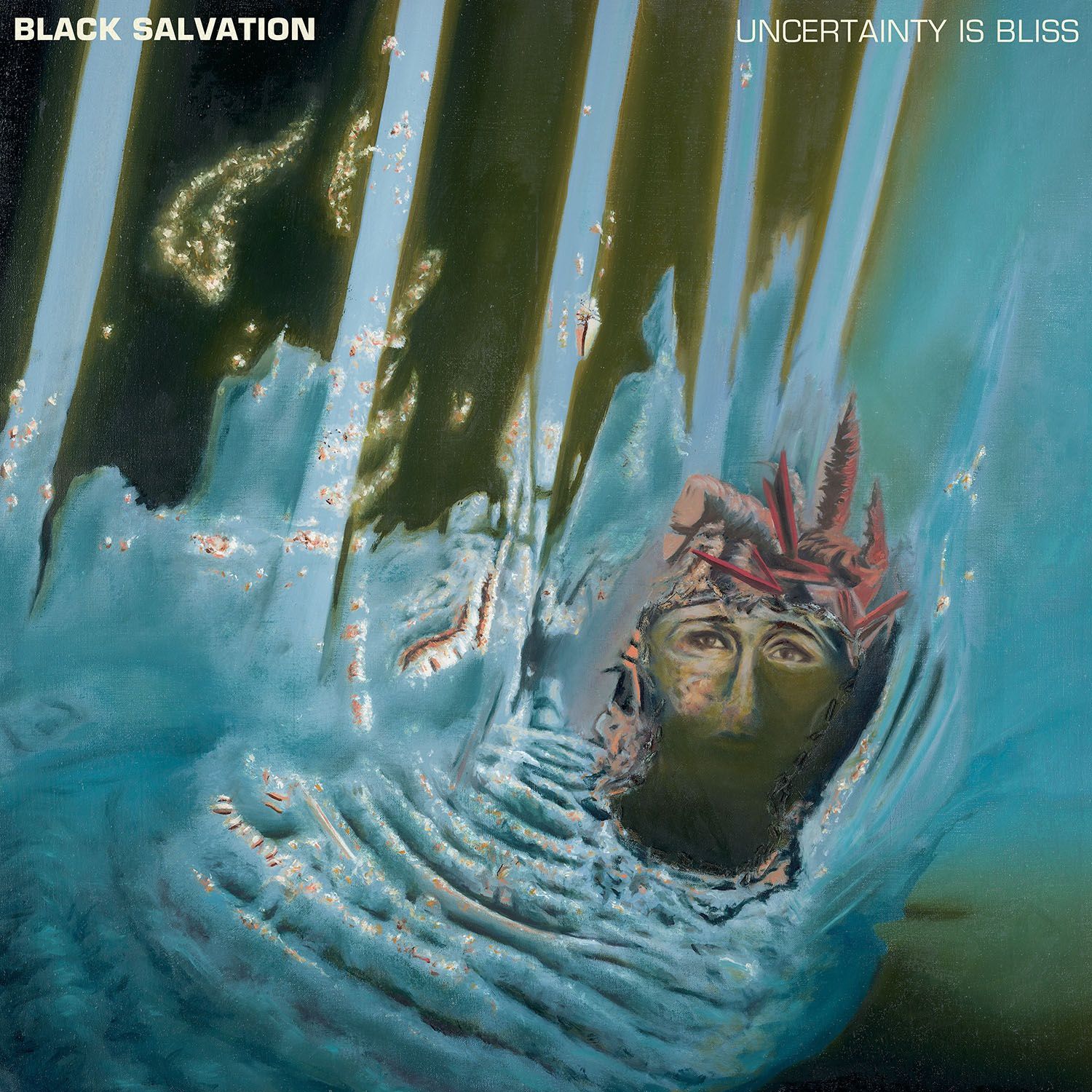 (7/10) Leipzig in Saxony, Germany is the home base of a psychedelic rock outfit called Black Salvation. The band released the debut in 2014, framed by some EP's that saw the light of day before and after "In Deep Circles" hit the shelves.
Black Salvation is a trio comprising of Paul Schlesier being founder and frontman (v/g), Uno Bruniusson on drums and Birger, who joined in 2011, on bass. These three guys worked on the sophomore album "Uncertainty is Bliss" which will be available after Easter this year.
The band's second delivery includes eight songs that gave me a hard time in the beginning. I have to admit that the first time I listened to "Uncertainty is Bliss" didn't lead to full excitement. I can't even tell you exactely why this was the case. Maybe I expected something else, not knowing the band's debut. What was clear though was the fact that involved musicians did a good job and also songwriting shows good ideas that were realized on the album.
With having this in mind the album was spinning a few more times and grew over time. "Uncertainty is Bliss" needs some loops to unveil its dark beauty. The mixture metal, post-punk and krautrock demands some time and space to bloom since band and song don't follow the conventional patterns.
To sum up: "Uncertainty is Bliss" is a well-crafted psychedelic rock album that has some depth and follows a path that's far away from mainstream. Still it's approachable though when giving it the time needed to unveil the details and bloom. It might not deliver a totally new experience for listeners, but it contains enough exciting moment to check it out.
(7/10)
Tracklist:
In A Casket's Ride
Floating Torpid
Breathing Hands
The Eye That Breathes
Leair
A Direction is Futile
Grey River
Getting Slowly Lost
The Chapel (Bonus Track)
Follow Me Down (Bonus Track)
Label: Relapse Records
Genre: Psychedelic Rock
Release Date EU: April 6th, 2018