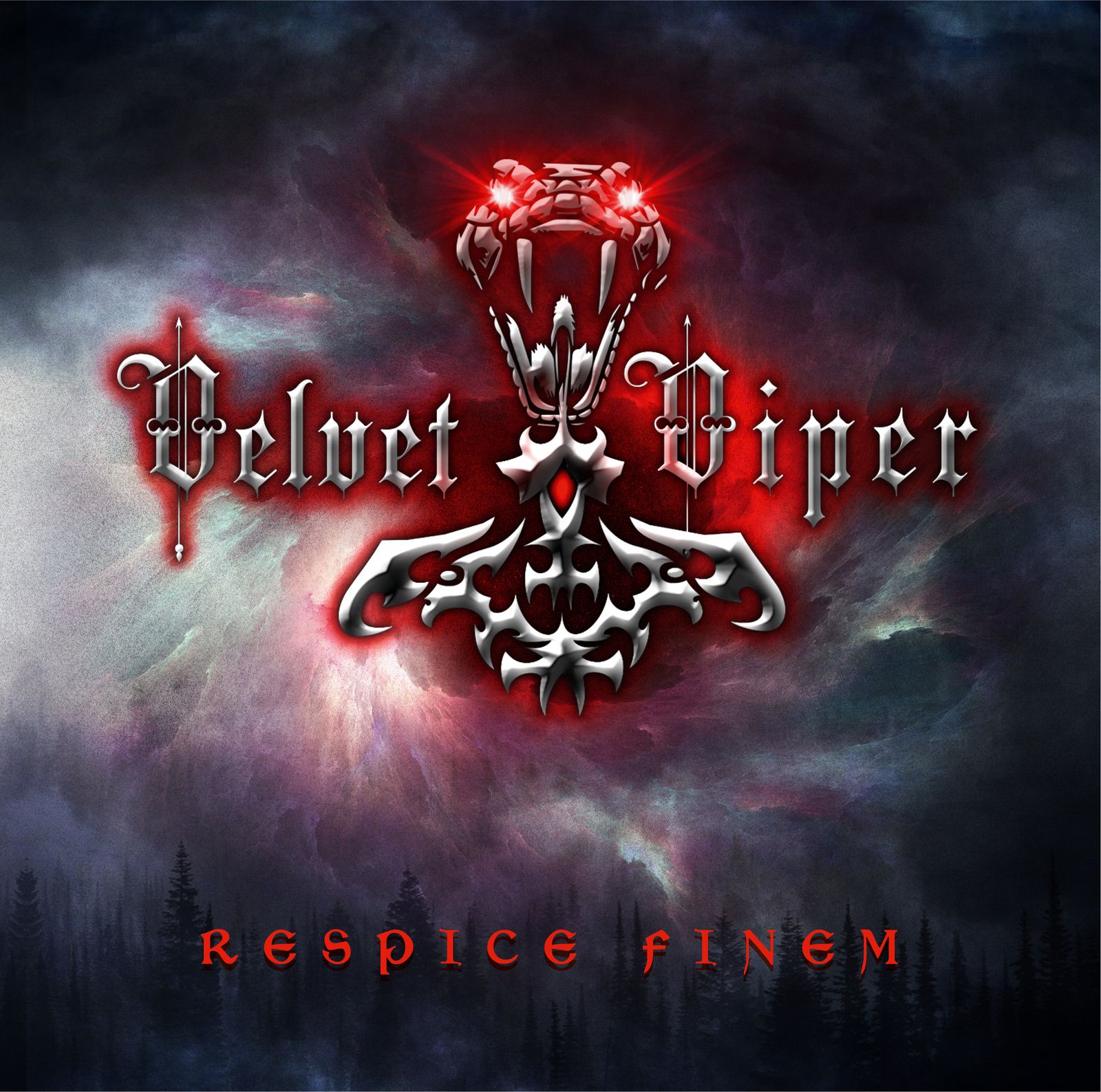 (7/10) The older ones of you are still familiar with the name of Jutta Weinhold. The charismatic singer was the founder of Zed Yago, a German metal outfit that had huge success in the 80's with their debut From Over Yonder". The sophomore record "Pilgrimage" wasn't a bad album either, followed by Weinholz leaving the band in 1990.
What came nexy were years in metal that never brought back the success of the earlier Zed Yago, neither for the new line-up of Zed Yago, nor for Weinhold and her newly founded metal outfit Velvet Viper. Two records, that's the discography of Velvet Viper and it it was the 1992 release "The 4th Quest for Fantasy" that closed a chapter ... at least till now.
Out of nowhere Velvert Viper is back with a new line-up and a new album. Next to Weinhold, the constant factor, it's Fabian Ranft (b), Holger Marx (g) and Micha Fromm (d) who are part of Velvet Viper.
As you expect, "Respice Finem" features dramatic metal songs that I would describe as melodic power metal. The uniqueness of Velvet Viper is without any doubt Weinhold's voice which belongs to the most iconic ones in metal. It's amazing that she could maintain this voice over more than forty years. What you get to hear on "Respice Finem" might not be as good as the first Zed Yago album but it's still quite good music that's rooted in traditional metal.
The album might loses a bit of power towards the end, but songs like "Don't Leave Before Wintertime", "Shadow Ryche" and the uptempo "Fraternize With Rats" are excellent power metal songs. However, also the second half has its moments. The slowly crawling "Stormy Birth" is one of those while "Law of Rock" is another one.
"Respice Finem" is a good metal record that brings Jutta Weinhold's excellent voice back into metal. Welcome back.
(7/10)
Tracklist:
Don't Leave Before Wintertime
Shadow Ryche
Respice Finem
Fraternize With Rats
Eternall Onwards
Ogaydez
Dangerous
Raven Evermore
Stormy Birth
Law of Rock
Loherangrin - Lohengrin
Label: GMR Music Group
Genre: Melodic Power Metal
Release Date EU: March 16th, 2018