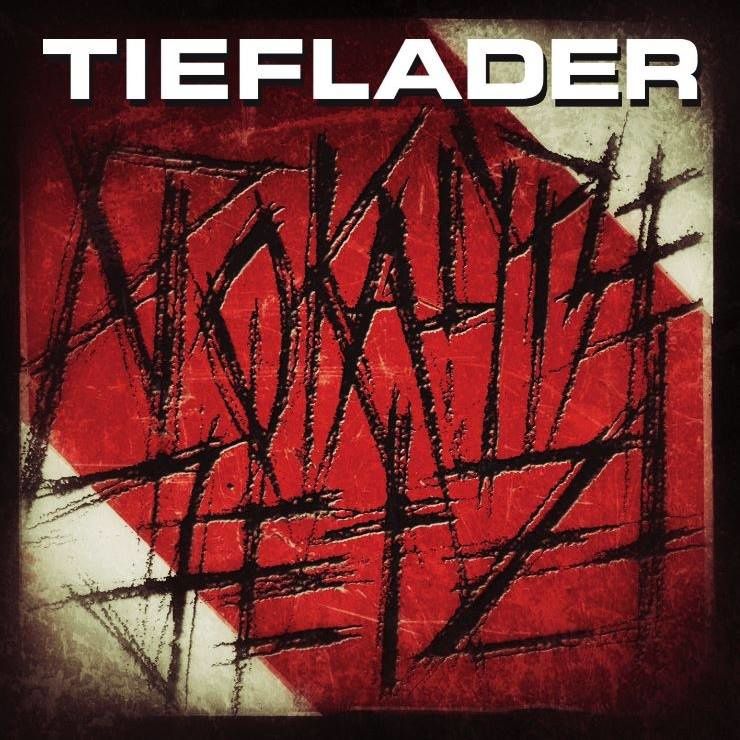 (8/10) If you're interested in metal music, and I guess that's what you are since you read Markus' Heavy Music Blog, the name of Alex Scholpp rings a bell. The German guitarist is guitarist of German metal outfit Farmer Boys as well as he worked together with Tarja and last but not least he revealed an EP with a project called Der Elefant some months ago.
Next to these bands and projects Scholpp is also founding member of Tieflader which he drives together with bassplayer Robert Swoboda since 1999 when the band released a first EP entitled "Hält nicht an für dich". Three additional EP's have followed, including the stellar "Schneller als du denkst". After having been less present for a while, Tieflader released a next EP right before Christmas last year.
The title track of this disc kicks it off. "Appkalypse jetzt" feels like a time warp back into a time when Pantera released "A Vulgar Display of Power". This tune is an excellent riff assault. Brutal and powerful the track's like a wrecking ball that smashed everything to pieces.
A thunderstorm introduces "Gib mir deine Hand". The aggressiveness stays, the pace is reduced. The tune has an oppressive vibe and sounds like background music that accompanies your evil nightmares.
'Devil-may-care' is what the grooving "Sintflut" is about, followed by the slow and sinister "Dunkelblau". Things come to an end with "F.D.I.K.", another blast where excellent guitar work, aggressive vocals and a merciless rhythm section are combined in a great way.
Tieflader adds with "Apocalypse jetzt" another well-crafted EP to their discography. Thumbs up. The Tieflader started the engine for a next apocalyptic road trip and this EP is the soundtrack.
(8/10)
Tracklist:
Apokalypse jetzt
Gib mir die Hand
Sintflut
Dunkelblau
F.D.I.K.
Label: Spinnup
Genre: Groove Metal
Release Date EU: December 15th, 2017