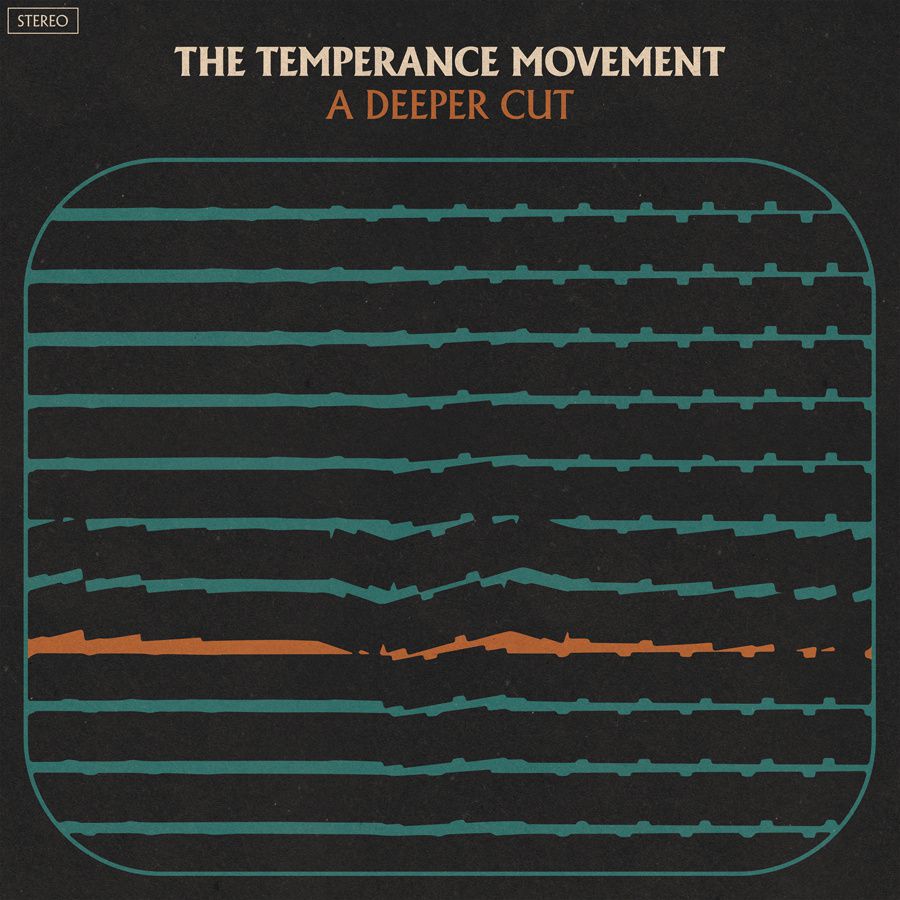 (9/10) The Temperance Movement is a British rock outfit that was founded in 2011 by singer Phil Campbell, guitarist Luke Potashnik and Paul Sayer. The band faced a stellar ascent and it was the debut that went right into the top 12 of the UK charts. The outfit, that's line-up in the meantime doesn't include Potashnick anymore, could extend their winning streak with "White Bear", the sophomore album, and two years later it's the crucial third longplayer "A Deeper Cut" that should consolidate the bands position in rock.
"A Deeper Cut" starts very rhythm-based with "Caught in the Middle". The excellently done tune provides immediate freshness and shows a great dynamic. With the next two tracks The Temperance Movement shows again their hard rocking side before things slow down with the title track. "A Deeper Cut" is an emotional ballad that carries a lot of melancholy. Next to the title track there's with "Children" another highly emotional song on the album followed by the awesome half-acoustic "There's Still Time"; one of the best songs on this record.
Some gentle tones take over again at the end of this longplayer. The last song, "The Wonder We've Seen", is calmer tune that's build on a lot of feel, showing again the emotional depth the band weaves into each of there songs.
"A Deeper Cut" is one of the best rock albums in 2018, at least so far. This album will most probably end up in the top 5 rock records this year. Good stuff for ears,soul and mind.
(9/10)
Tracklist:
Caught in the Middle
Built in Forgetter
Love and Devotion
A Deeper Cut
Backwater Zoo
Another Spiral
Beast Nation
The Way it Was and The Way it is Now
Higher Than the Sun
Children
There's Still Time
The Wonder We've Seen
Label: Earache Records
Genre: Blues Rock
Release Date EU: February 16th, 2018