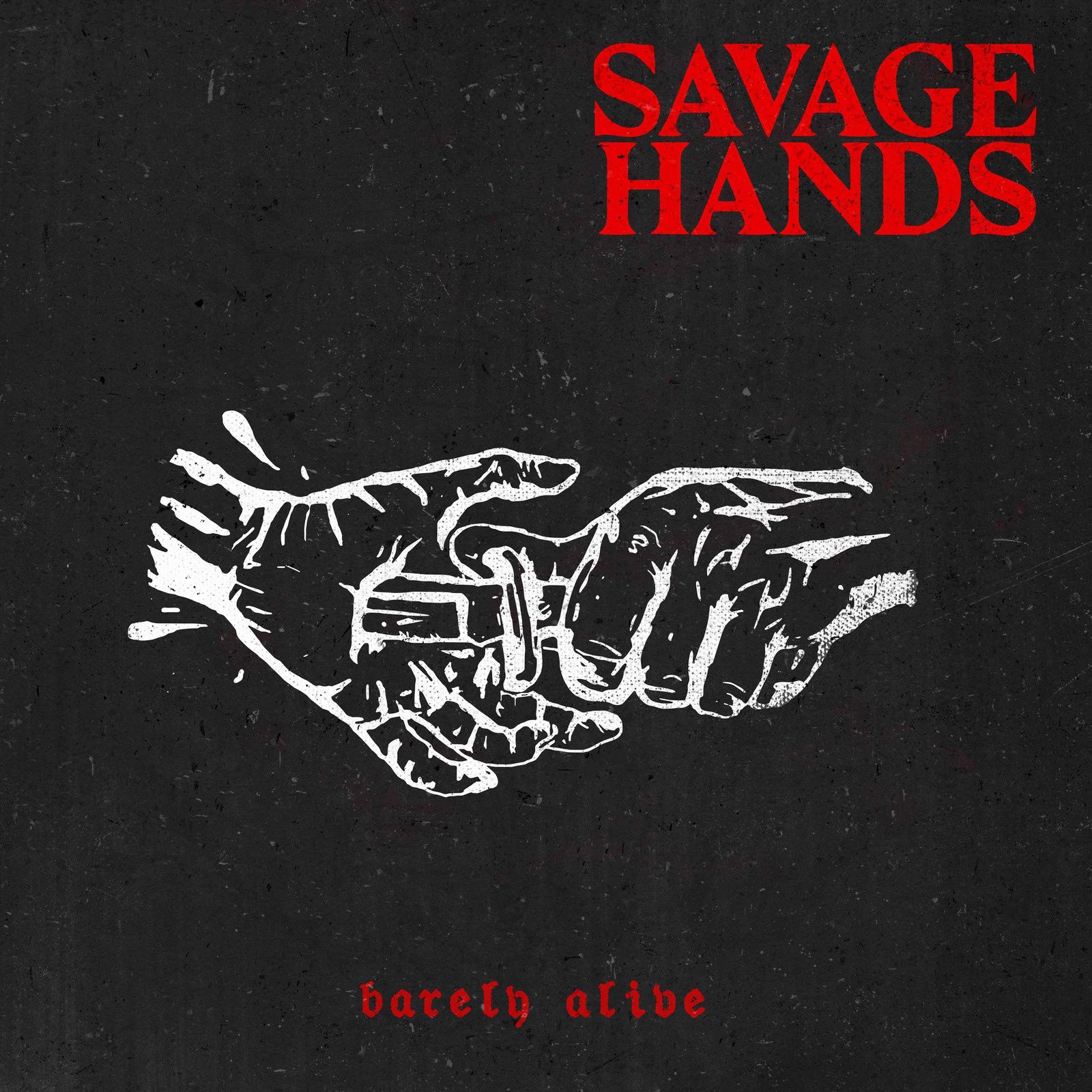 (7/10) Reading the bands name, Savage Hands, made me think of a powerful metal outfit, dressed in leather and denim. Wrong assumption I must conclude after having given this album a first spin.
Savage Hands has nothing to do with traditional metal. The five guys are more into modern metal which they combine with some post-hardcore element and shouts. To balance the wild outbursts, the quintet balances things with catchy melodies that mainly come back in the chorus. The title track is a good example since it includes all the mentioned sound pieces.
"Barely Dead" features seven songs, all within a three to four minutes running time. Most of the tunes follow a similar pattern, described earlier. However, needed or not, there is a ballad on the album too. "Taken" is the calm and soulful moment on a dynamic album. A moment of peace in a hectic world.
"Barely Alive" is by no means a bad record. The guys focus on vigorous songs that are well-crafted and properly produced. The only downer is the fact that there are already many other bands that play similar music and what's missing with this release is the own identity that would make the band stick out from the rest.
(7/10)
Tracklist:
Red
Barely Alive
Unconditional
Known It All
Taken
Dream Dead
Your Own Hell
Label: Sharptone Records
Genre: Modern Metal
Release Date EU: March 2nd, 2018