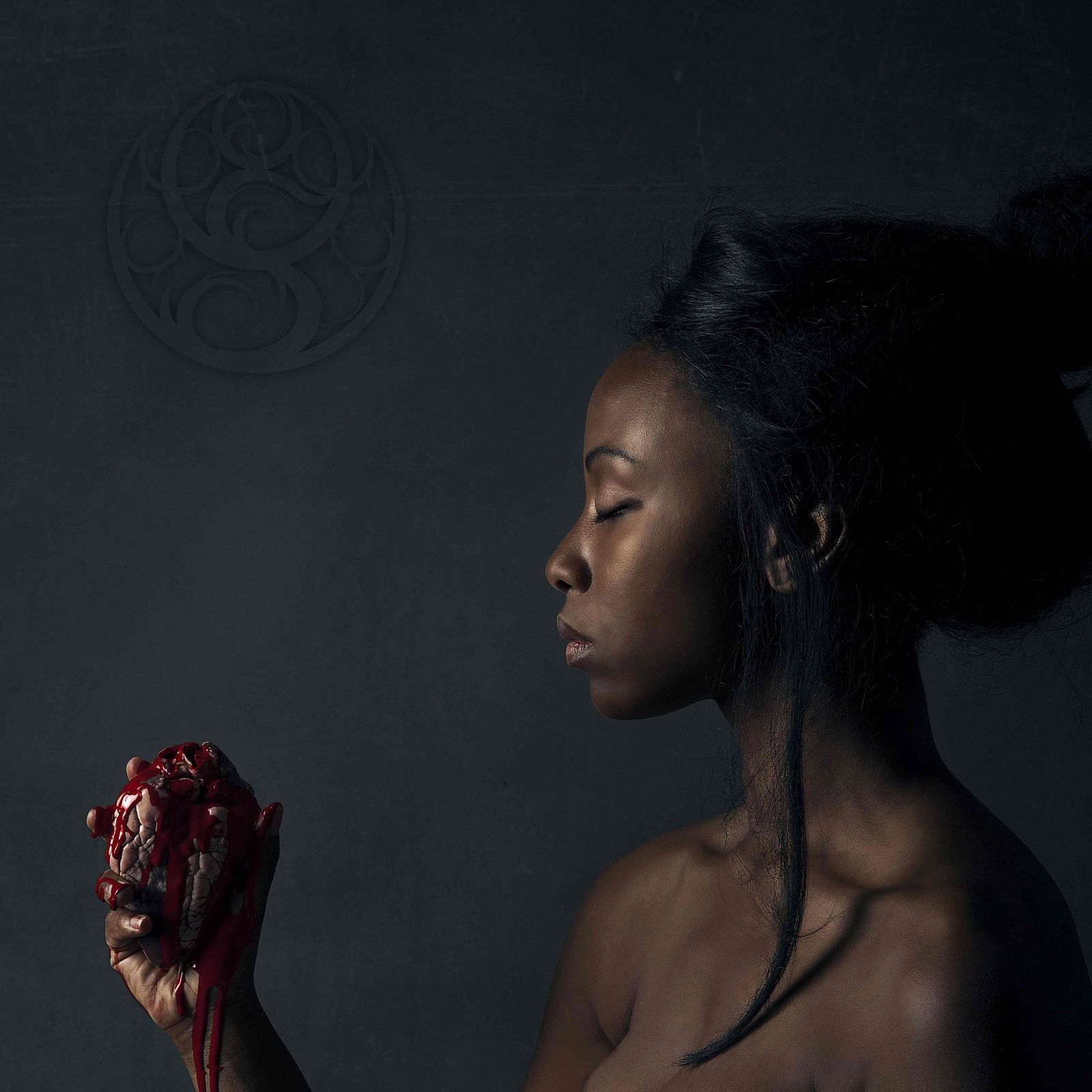 (8/10) American Oceans Of Slumber do have already two longplayers on the list of releases up to date. The debut "Aetherial" was published in 2013 followed by "Winter", the band's debut for Century Media.
After turbulent years in which love, loss, struggle and surrender have been constant companions, Oceans Of Slumber unveils their newest strike entitled "The Banished Heart" on March 2nd.
The mentioned struggles and emotionally touching happenings influenced the sound of the new album in a way that the record sounds darker and heavier than what's known from "Winter".
Oceans Of Slumber's new longplayer contains eleven new songs of which the majority is long and epic. The opener "The Decay of Disregard" belongs, with its nine minutes, to this group. Starting fragile with a piano, the vibe changes the moment an oppressive riff takes over. There is a lot of melancholy embedded in this song too with Cammie Gilbert's vocals being spot-on.
The Houston-based metal outfit likes to use contrast in their creative work and sound. There is constant interplay between louder sections and calmer moments. This up and down breaks the pattern and adds excitement to the tunes on the album. Take the title track as an example. Discomfort and melancholy are the key vibes of this atmospheric song that constantly spreads a feeling of hope and despair.
The approach is strengthened by Gilbert's clean vocals that carry a lot of feel and the deep growls on the other hand. What sounds like the good old 'beauty and the beast' thing is actually something different on "The Banished Heart". Oceans Of Slumber uses these different voices to express motions – like in "At Dawn".
Two interludes have been placed on the tracklist too. There is the cinematic and creepy "The Watcher" and dramatic "Her in the Distance", both moments of silence on this emotional journey.
"The Banished Heart" contains progressive metal songs with some outbursts into extreme metal, the latter mainly based on growls. The album is definitely to recommend since it delivers well-done music that's touching. Good stuff.
(8/10)
Tracklist:
01. The Decay of Disregard
02. Fleeting Vigilance
03. At Dawn
04. The Banished Heart
05. The Watcher
06. Etiolation
07. A Path To Broken Stars
08. Howl of the Rougarou
09. Her In the Distance
10. No Color, No Light
11. Wayfaring Stranger
Label: Century Media
Genre: Progressive Extreme Metal
Release Date EU: March 2nd, 2018