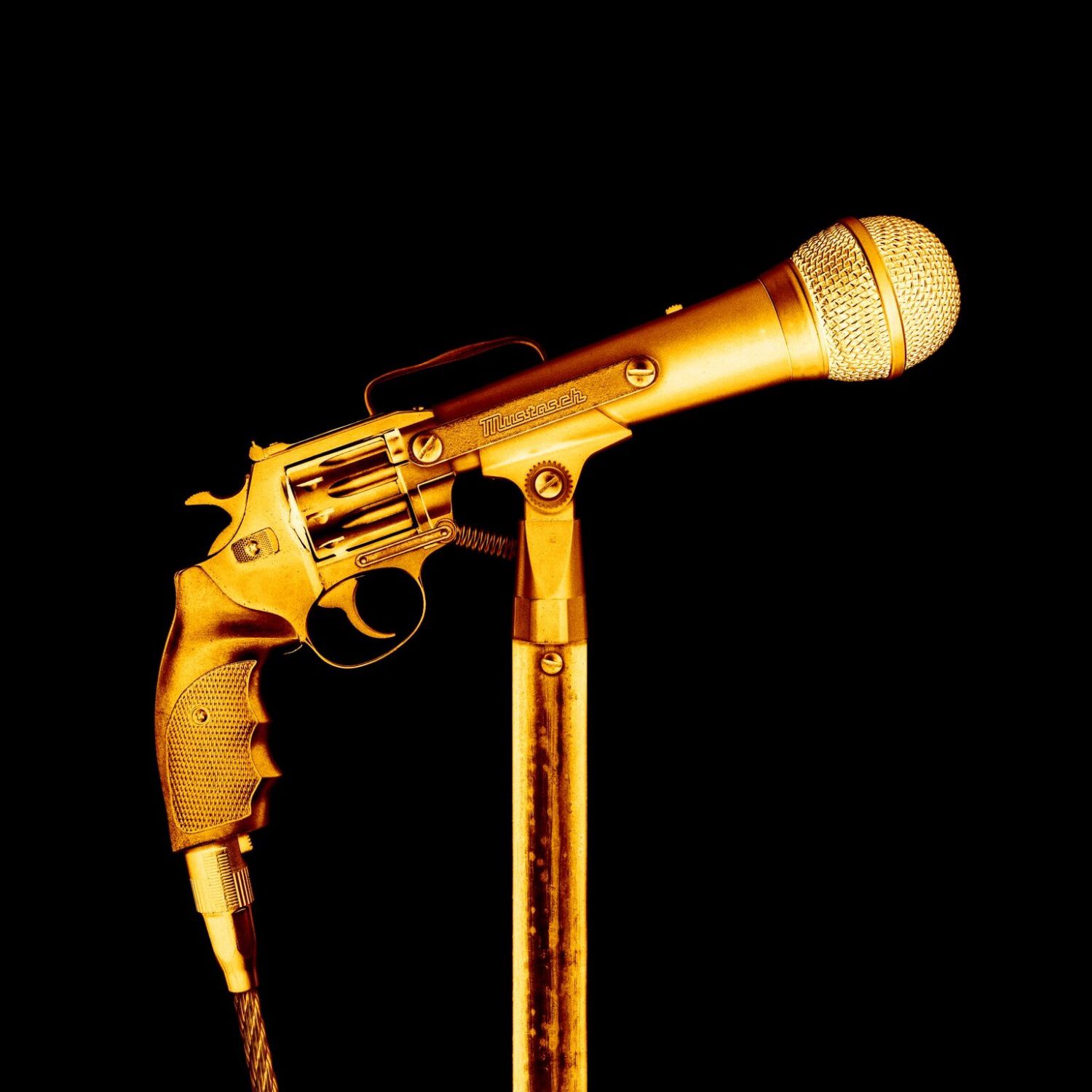 (8/10) Three years after Swedish metal outfit Mustasch released with "Testosterone" their latest longplayer, it's "Silent Killer" that marks a next step of this powerful band from Gothenburg.
Active since 1998, the band released a debut entitled "Above All" in 2002, an album that was followed by another seven exciting records that established Mustasch as a constant player in the fields of stoner rock and metal.
Since 2015 the quartet is consisting out of Mats Stam Johansson (b) and Ralf Gyllenhammer (g/v), both being founding members of this powerhouse. Guitarist David Johannesson joined in 2008 and it's drummer Robban Baeck who's the newest kid in town by already being part of the line-up since three years.
Mustasch's newest strike is entitled "Silent Killer" and it's definitely a 'killer' but also less 'silent'. The band's ninth album is a sonic blast and a 32 minutes adrenalizer. Gyllenhammer and dudes created an album that starts acoustic with "Givin'", an intro that's the calm before the storm. "Winners" is next in line and ends the calm, turning things into a metal twister. For me it's the best track on the album since it has this merciless power, an excellent riff and a dirty metal vibe. It's hard to not being fascinated by this song that combines different metal directions into one smasher.
The joy with "Silent Killer" is the fact that Mustasch varies their sound without giving a scattered impression. "Liberty" reminded me of classic rock a la Audrey Horne while "Barrage" stands for another highlight with an extremely cool chorus.
Even Metallica references can be found on "Silent Killer". The start of "Grave Digger" reminds with its riffing very much of Hetfield and Co., leading to a well-crafted mid-paced tune with a good groove.
"Silent Killer" proves that also 32 minutes of rock and metal music can be a joyful thing, if, like in this case, things are boiled down to the essence of very inspired metal music. Two thumbs up.
(8/10)
Tracklist:
Givin'
Winners
Liberty
Barrage
Lawbreaker
Fire
Silent Killer
The Answer
Grave Digger
Burn
Label: Sony Music
Genre: Heavy Metal
Release Date EU: April 6th, 2018