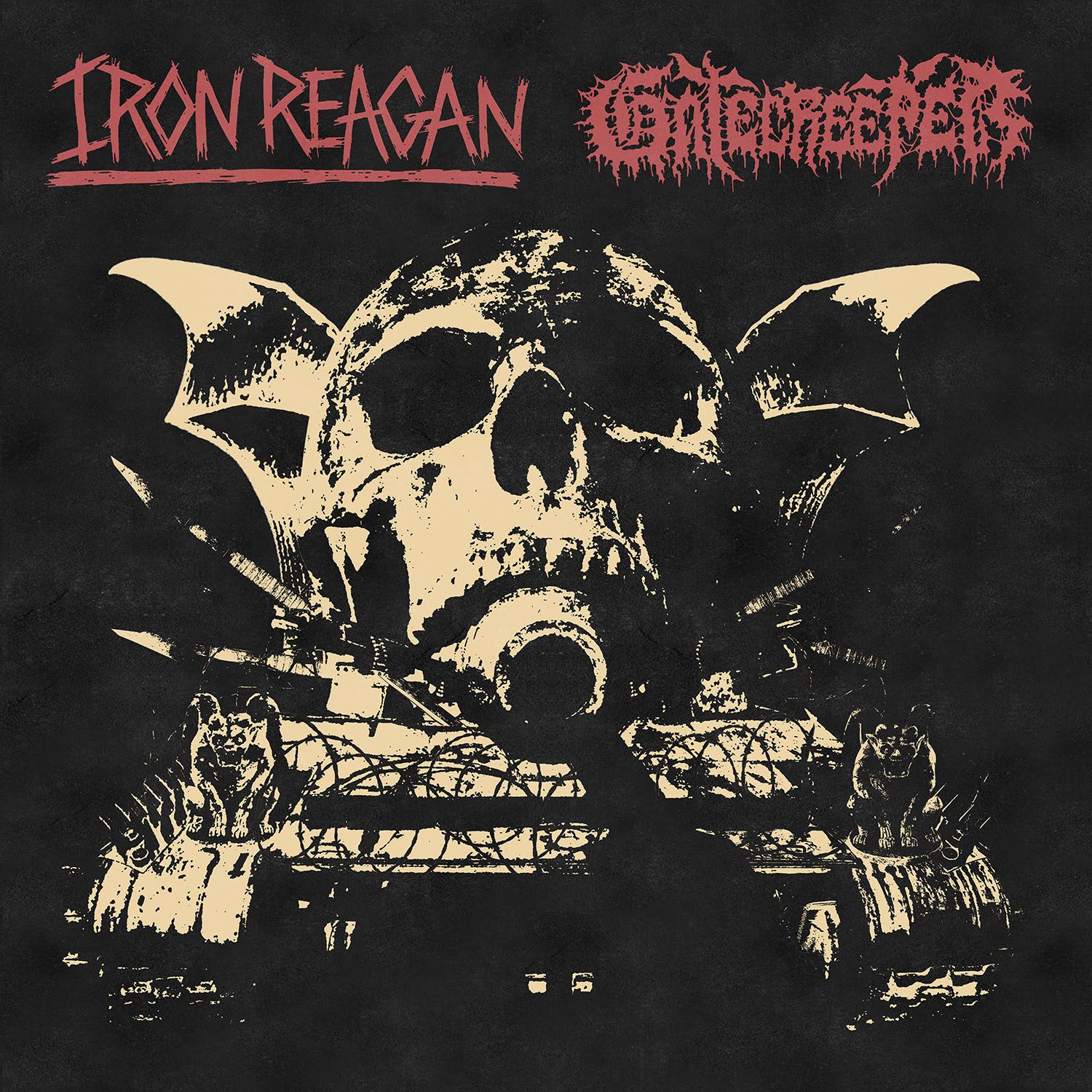 (7/10) Relapse Records has a split release in the pipeline that sees the light of day beginning of March. Crossover thrashers Iron Reagan share an album with death metal powerhouse Gatecreeper. The latter added three songs to the total while Iron Reagan is present with five new tracks.
Things start with Iron Reagan, honoring again the glorious days of crossover thrash, times when bands like Nuclear Assault and D.R.I. had their peak moments. The quintet didn't accept any compromises in the past and also the new songs follow this merciless approach. Iron Reagan is pushing the pedal to the metal which ends up in extremely speedy smashers such as "Warning" or the 43 seconds blast "Proudly Unaccountable". The only moment of moderate pace is "Take the Fall". Not that it's of extremely different tempo but it's build on a slightly slower pace which brings a great groove more to forefront. Not a too bad thing, I must say.
After such a speed attack, Iron Reagan hand over to Gatecreeper. All of a sudden you're confronted by a totally different sound construct and thankfully there is an intro entitled "Daybreak" that prepares you for a death metal ride. Gatecreeper is specialized for oldschool death metal that reminds of bands like Obituary. It's not that you're paralyzed by new things after you listened to "Dead Inside" and "War Has Begun". Gatecreeper's mission isn't to redefine death metal. They build their songs on roots that lead back to Tampa in the eighties. However, what Gatecreeper brings to the table is still great music and listening to the songs is a pleasure without any suffering.
This split CD is a good way of checking out two bands of Relapse Records rich portfolio of metal outfits that you maybe would have missed otherwise.
(7/10)
Tracklist:
Iron Reagan
Warning
Paper Shredder
Take the Fall
Proudly Unaccountable
Burn For This
Gatecreeper
Daybreak (Intro)
Dead Inside
War Has Begun
Label: Relapse Records
Genre: Thrash Metal / Death Metal
Release Date EU: March 2nd, 2018